New mall, homes, offices for Paya Lebar in S$3.2b revamp
SINGAPORE — In a few years, a new S$3.2 billion mixed-development will be open for business in Paya Lebar, with analysts saying it will rejuvenate the area.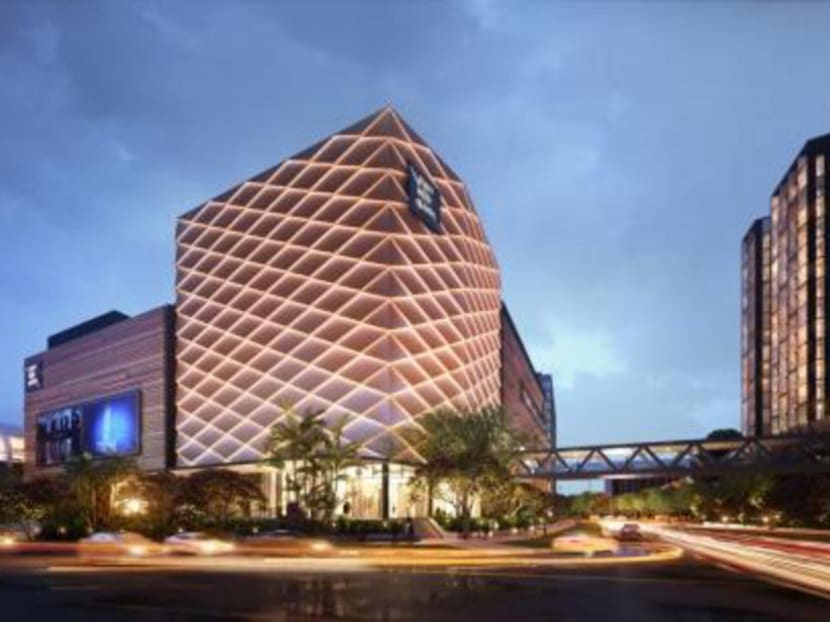 SINGAPORE — In a few years, a new S$3.2 billion mixed-development will be open for business in Paya Lebar, with analysts saying it will rejuvenate the area.
Named Paya Lebar Quarter, the project unveiled yesterday by Australia-listed real estate giant Lendlease consists of a retail mall, three office towers and a 429-unit residential complex.
The 99-year leasehold site spanning 3.9ha is situated right next to the Paya Lebar MRT Station, which serves both the East-West and Circle Lines.
"This is going to be the landmark project for a regional centre, more so than what Jurong regional centre first went through with the completion of Jem and Westgate, as this iconic integrated project is set to transform the entire precinct at Paya Lebar area," said Ms Christine Li, director of research at Cushman & Wakefield.
The development of Paya Lebar is part of decentralisation plans by the Government, which aim to provide jobs closer to homes, and cut congestion and commuting time to and from the city centre.
Construction on Paya Lebar Quarter began in January, with the commercial and retail components slated for completion in the second half of 2018, and the residential component by the first half of 2019, Lendlease said.
The development will contain three Grade A office towers with close to 1 million sq ft of work space, and can house about 10,000 employees when fully occupied. Towers 1 and 2 will have 14 floors each while Tower 3 has 13 floors.
The Paya Lebar Quarter mall will have a capacity for more than 200 retail shops, and NTUC FairPrice Finest and Kopitiam are the first two anchor tenants to have signed on, taking over 22,000 sq ft and 15,000 sq ft of space, respectively. Park Place Residences at Paya Lebar Quarter consists of three residential towers offering one to three bedroom units. More details on the residences will be released next year, Lendlease said.
Analysts said the location right next to the Paya Lebar station will attract strong demand. Mr Alan Cheong, research head at Savills Singapore, said: "The connectivity of this node that brings people into and out of the area to major employment and recreational centres around Singapore is hard to recreate. Even if at the time of launch the economy remains weak, this project may siphon off demand from other projects."
The last major development in the area was the 244-unit Katong Regency, which was launched in May 2012 and whose residential component was completed last year, noted Mr Cheong. "Buyers with an eye for the location would have by the time of launch recharged their financial wherewithal to fire up sales for this project."
Despite the challenges faced by the retail sector, the Paya Lebar Quarter mall is expected to do well, analysts said. "The challenges that retail space faces right now are mainly concentrated in Orchard Road and the city fringe areas where retailers depend largely on tourists and there is no ready population catchment to underpin demand. However, if you look at our retail scene in the suburbs, it is a different story. Waterway Point and Compass One both received more than 90 per cent pre-commitment rates. I think this retail mall will do pretty well," Ms Li said.
Meanwhile, the office glut is expected to have dissipated by the time the project comes on stream.
"As for office, there is currently the supply pressure due to the surge in completions in the downtown core projects such as Duo and Marina One. However, this project is only going to be completed three to four years from now, and by then the supply pressure on office rents and vacancy could well be over. Historically, the office developments in the outskirts with excellent connectivity to the transport nodes have done well ... I think for tenants who do not need to be in the CBD, Paya Lebar could actually be appealing to these companies," Ms Li added.