New trends in property market after GE2015
The state of the residential property market during the recent General Election and that during the previous one in 2011 are a tale of contrast.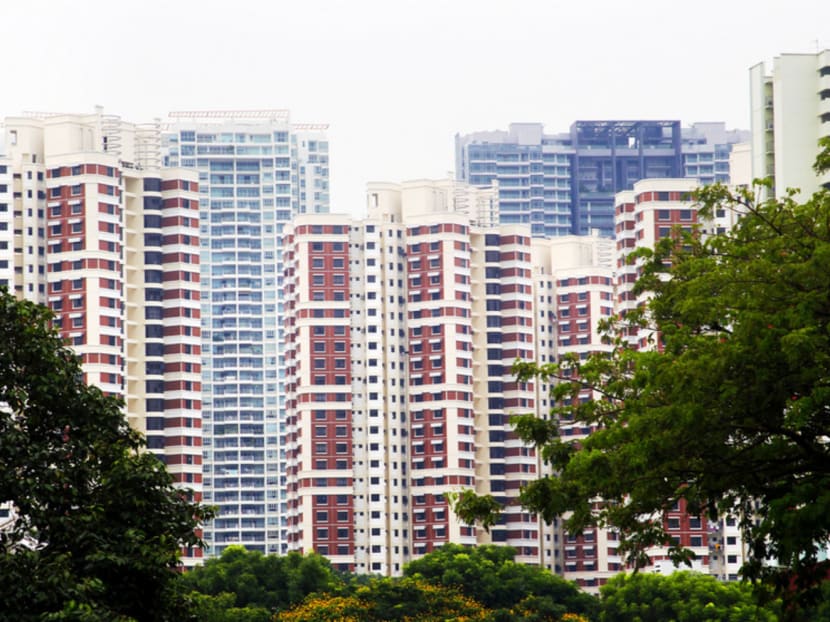 The state of the residential property market during the recent General Election and that during the previous one in 2011 are a tale of contrast.
In GE2011, housing affordability was a hot-button issue — for new couples who found resale HDB flats increasingly priced out of their reach, as well as upgraders unable to fulfil their aspirations of condominium ownership. By GE2015, cooling measures and loan curbs, especially the Total Debt Servicing Ratio (TDSR) framework introduced in mid-2013, had reined in runaway home prices and led to a market correction.
With affordability concerns better addressed, we come to a new chapter in the residential property market. While prospective buyers are relieved at the change of market direction, property owners, especially those who purchased private homes at high prices from 2010 to 2013, are increasingly worried, now that the construction of their properties has been completed or soon will be. With more supply hitting the market, rents and prices have fallen upon the completion of some condominiums, even while their mortgage payments are rising in line with higher interest rates.
There are also new residential products, such as shoebox condominiums in suburban areas minted in the heady years of 2010 to 2012, leading to new supply and demand patterns, with the units having been completed from around last year. Historical 10-year annual averages or even five-year averages of private residential demand may not be a useful reference for these new residential product types.
Developers rolled out a significant number of these small-sized condominiums in suburban areas to achieve higher per-square-foot selling prices, having acquired land at high costs. Small units also helped fill in a market gap then, as many buyers found HDB resale flat prices high even while the units were quite old.
A new suburban shoebox condominium, of 400-500sqf, is modern in design and comfortable for a single or for a couple without child, compared with old HDB resale flats.
Most HDB flat owners also bought suburban condos in their neighbourhoods so they have easy access — walking across the street or perhaps a short drive — to check on the private property, and use the condo facilities.
Down the road, we can also expect more HDB flat owners who bought small condo units nearby to squeeze, say, three or four out of five family members into the brand new but "shrunken" private home, while one member continues to occupy a room in the HDB flat with the spare rooms being sublet. This can optimise the use for the two properties for the HDB upgrader. Having a family member remaining as landlord in the HDB flat is easier to do than subletting the entire unit, and can also lead to better observance of house rules by tenants.
However, as such new living patterns become more common, it will be harder to determine the actual use of a property, since owner-occupying and leasing decisions become erratic and fragmented.
HDB flat owners who bought larger condo units — those with at least three bedrooms — will generally move into the newly-completed private home and sublet the entire HDB flat. The negative impact arising from the rising number of large suburban condominium completions will thus be felt more on HDB flat rents.
Most HDB upgraders own a four- or five-room HDB flat, so when more large suburban condos are completed, there will be a rise in these HDB flat types put up for subletting. Prospective tenants will be deciding between renting a four- or five-room HDB flat and a small format condo unit in the same locality at similar rents. Owners who have been renting out their HDB flats should expect lower rents upon lease renewal or in a new lease after the current lease expires this year or next.
Meanwhile, developer sales have been sluggish in the past two years, except in selected months such as when North Park Residences was launched in April and High Park Residences rolled out in July at attractive prices. It is essential to note that strong buying interest now hinges on two factors: Special selling points and an attractive price. To sell well, a project must offer either of these, or both. Unlike the days of market froth, such buying is more sustainable.
As more supply comes to market, developers are moving towards lowering average pricing for executive condominiums and private condos to attract buyers. For ECs, developers have recently cut launch prices from the sticky S$800psf to between S$750 and S$780psf. Developers are also offering attractive prices for some suburban condos at about S$1,000psf.
With the property market softening, there has also been much lobbying for the removal of cooling measures for selected groups of buyers, or even the TDSR. There is consensus among many industry players that any easing of these measures will be gradual — given the contrasting needs and concerns among different stakeholders in residential properties.
With the most difficult issue of housing affordability successfully tackled after GE2011, the coming few years following GE2015 will see the authorities take into account new property uses and trends in their continual efforts to calibrate the residential property market towards long-term sustainability.
ABOUT THE AUTHOR: Ong Kah Seng is a director at R'ST Research, a real estate research firm in Singapore covering all property sectors, including residential, retail, office, industrial, investment, leisure and hospitality.