Office space: Where do we go from here?
Given the changes in the economic winds, recent investors in the office segment must be scratching their heads over the wisdom of their decisions. With rentals dropping while vacancies and interest rates climb, their profitability and cash flows are taking hard hits.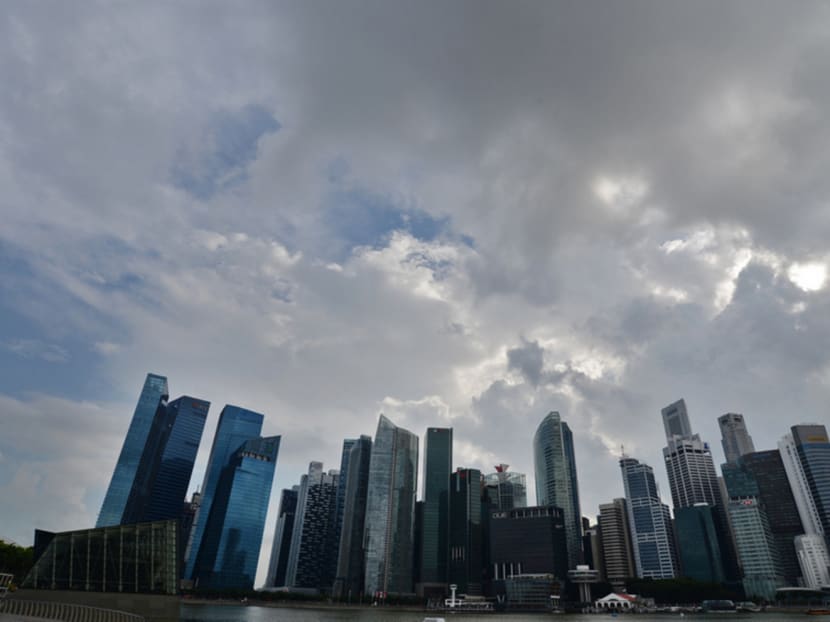 Given the changes in the economic winds, recent investors in the office segment must be scratching their heads over the wisdom of their decisions. With rentals dropping while vacancies and interest rates climb, their profitability and cash flows are taking hard hits.
GUIDED BY PREVIOUS MASTER PLANS
The revisions of Singapore's master plans in recent years intended for the office segment to be decentralised away from the Central Business District (CBD). These additional clusters of office locations are designed to bring "quality jobs near homes" while relieving congestion in the central areas.
Following the success of the Tampines Regional Commercial Centre, Master Plan 2008 (MP2008) included new regional commercial centres in Paya Lebar Central and Jurong Lake District. Master Plan 2014 (MP2014) further expanded the commercial centres to include a very large expanse of land called the North Coast Innovation Corridor, comprising the Woodlands Regional Centre, which will be developed on 1 million sqm of land, and the Punggol Learning Corridor and Creative Cluster. Plans were also made to expand the Downtown Core, with the Bugis-Ophir-Rochor corridor east of Marina Centre and The Great Southern Waterfront west of Tanjong Pagar.
WHAT HAS TRANSPIRED SINCE?
Property investors, big and small, bet on any news that is remotely positive. Many have invested in the North Coast Innovation Corridor story by buying into properties in Woodlands, Yishun, Sembawang and Punggol. Adding fuel to the frenzy was the announcement that the future rail link to Johor will be connected to the Woodlands North station. Initially announced in year 2010 to be completed by 2018, the Johor Bahru–Singapore Rapid Transit System (RTS Link) has been delayed several times. At the time of writing, the decision on the construction has not been signed off. I believe the RTS Link may not be complete until years after 2022.
Similar stories were told about the potentially bright future of the Jurong Lake District and Paya Lebar Central. Investors piled on their bets there — in the surrounding residential, retail and industrial segments. The fact is that since MP2008 and MP2014 were announced, we have seen fewer than 10 office development projects in the regional commercial centres. The Woodlands Regional Centre had one commercial site tendered out for office development in early 2014 and nothing else. With so much commercial land to develop in so many locations, including sites in the fringe of Downtown Core, how are the planners going to prioritise office space development in each of the regional commercial centres, and the Downtown Core? Large corporate office users, developers and investors are similarly confused about the pace of development in each location. It is not surprising that we have seen the reversal by several government agencies and large listed companies in their intentions to shift to Jurong Lake District and the One North precinct.
Our discussions have not even included the commercial centres in Changi Business Park, Alexandra Tech Park and the Buona Vista-One North-Science Park precinct, where significant office and business park space is being added. Neither have we discussed the potential competition from industrial B1 space designated for developers of fintech and software. And what about the most recent addition to the office development story: Jurong Innovation District?
STRUCTURAL CHANGES AFOOT
Industries that have been shrinking recently, such as oil and gas, offshore and marine, commodities, logistics, manufacturing, and the investment banks and financiers serving them, are giving up office space. Coupled with our weak economy and declining demand is the structural change in how office space is being used. Technological leaps such as fintech and mobile apps are disrupting prevailing industry practices and supply chains, transforming how businesses are run.
Forecasts by Barclays and CitiBank indicated that fintech companies will reduce the number of bank employees by 30 to 50 per cent within 10 years. Singapore's financial services industry will not be spared. Bankers could be limited to senior relationship managers and back-end data centre engineers, with the bulk of transaction processing and middle office work displaced by fintech apps.
Technology start-ups prefer to interact closely with businesses in the same ecosystem, so the recent craze in office configuration — co-working space — is increasingly in vogue. Companies share work spaces with other companies, drastically reducing the square footage of office space per headcount. Gone are the days when a manager works from a 100sqf room furnished with a 1.8m-wide desk and two chairs in front. Co-working spaces and mobile workers require about 50sqf per employee, down from the traditional rule-of-thumb parameter of "80 to 100sqf per staff".
WHERE DO WE GO FROM HERE?
Ironically, if the regional commercial centres succeed, they will compound the demise of the CBD that is at risk of being hollowed out by fintech. Just as having malls in the suburbs reduces the need for suburban dwellers to visit Orchard Road, the future occupants of the CBD will be limited to the largest corporations.
But the fact remains that bringing jobs closer to homes is not as easy as building homes nearer to jobs. Corporations are not as flexible in their choices of location as individual workers and families are. So, it may take decades of economic growth before demand for the various regional commercial centres builds up enough.
Still, if the planners are faithful to the master plans' designs for the regional commercial centres, even in a weak economic environment, sites for small-sized office buildings of about 300,000sqft gross floor area should be launched for sale in Woodlands, Paya Lebar Central and Jurong East.
More urgently, in the face of the structural changes in office usage, we should re-map the current patchwork of commercial centres, and ask how Singapore might boost business demand to fill the existing 11 million sqf of vacant office and business park space, as well as where we might find users for the next 13 million sqf of office and business park space that will be completed by 2018.
About the author:
Ku Swee Yong is a licensed real estate agent and the CEO of property agency Century 21 Singapore. His fourth book, Weathering a Property Downturn, is available in bookstores.