Retail woes: Don't blame the landlords
SINGAPORE — It was the eve of a public holiday in early July. We were in the middle of the two-month-long Great Singapore Sale (GSS). We were also in a week-long Lebaran holidays in Indonesia, from where many visitors were expected to descend on Singapore's shores to enjoy our food and spend money in this shopping paradise.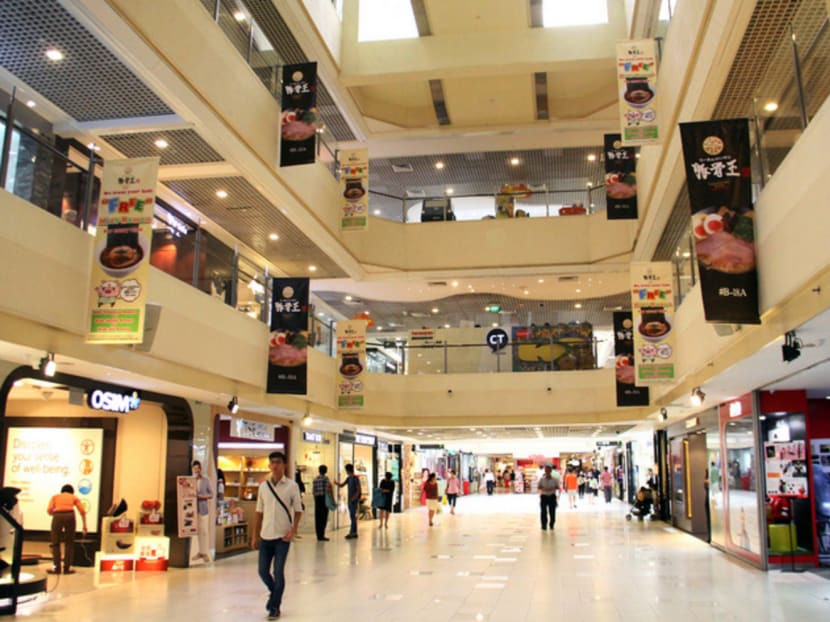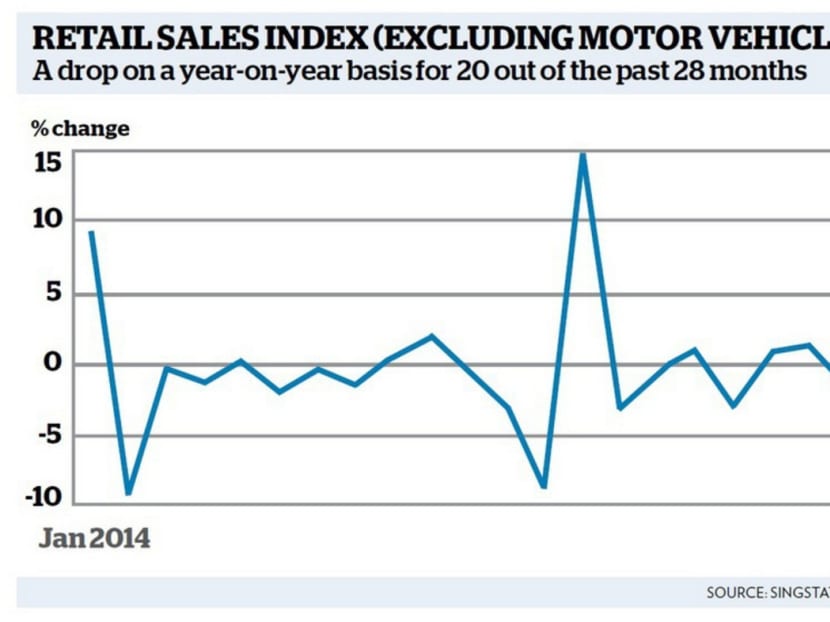 SINGAPORE — It was the eve of a public holiday in early July. We were in the middle of the two-month-long Great Singapore Sale (GSS). We were also in a week-long Lebaran holidays in Indonesia, from where many visitors were expected to descend on Singapore's shores to enjoy our food and spend money in this shopping paradise.
Perhaps that is now all in the past. Because on this evening, the department stores on Orchard Road were quiet. The shopper void is especially stark given the GSS period and the holidays: Ground-floor, street-fronting retail space along Orchard Road, including eateries, were not even half occupied.
On social media, concerned members of the public lambast commentators for pointing out the disease that is eating away at the retail scene. They want these commentators to suggest remedies instead of highlighting the vacant malls. A well-known retailer blamed the high cost of rentals for crippling retailers. As an example, the retailer quoted that in 1988, shop rentals cost S$9 per sqft (psf) a month while today the rentals are S$35 psf a month.
Some landlords contend that they are forward-looking and progressing with the times: They organise festive events and promotions to drive traffic to their malls and try to maintain footfall. Others explain they have done their best to attract retailers with more flexible rental agreements, and that the retailers are ultimately responsible for making their tills ring. The fact that many shop lots sit empty can also be put down to the increase in new strata-titled malls in mixed development projects, the impact of e-commerce and the strong Singapore dollar.
WHAT ARE THE ISSUES?
Singapore's retail market is ill, but we should not simply blame the landlords and the rental rates. In comparing the rental rates between 1988 and 2015, we should consider the market size for retailers. In 1988, Singapore's total population was 2.85 million and we welcomed about 4.1 million visitors. Last year, the total population was 5.54 million and we had 15.2 million visitors. Singapore's consumer spending rose from about S$40 billion a year in 1988 to more than S$130 billion a year in 2015.
The market size has more than tripled and that led to increased demand for retail space. Therefore, rentals increase. Retail space exists in an open market where landlords compete hard for tenants at market-driven prices. If a mall is over-priced relative to the footfall or the affordability of shoppers, rentals would have to drop in order to retain the retailers.
The competition among landlords is stiff. However, most retailers prefer the easy route: Instead of creating products that will draw a beeline of consumers to their shops, they opt for malls with existing high traffic, which necessarily implies high rentals.
RETAIL MARKET WILL WEAKEN FURTHER
A combination of negatives spell further hardship for retailers. First, cheap, efficient logistics combined with trustworthy merchants and online payment systems are taking away the profits of traditional retailers that depend strongly on the walk-in traffic in malls. Retailers who are pure product-pushers will be irrelevant once e-commerce and logistics merge.
Second, the strength of the Singapore dollar is allowing the middle- and upper-income earners to shop more when they travel to Malaysia, Australia and Indonesia. The UK was recently added to the list as the pound fell to record lows. In addition, products from overseas e-commerce portals are more attractively priced thanks to the favourable exchange rates. Exchange rates are not the only reason for attractive online prices — better pricing and discounts also contribute.
Third, as we move into the sharing economy, consumer expenditure is likely to reduce further as peer-to-peer exchange of products and money may not be captured. The above factors have already contributed to a steady decline in consumer expenditure for the past two years. Year-on-year growth of the retail sales index has shown shrinkages in 20 out of the past 28 months.
Tourists are spending less in Singapore too. Despite a growth of 0.9 per cent in international visitor arrivals in 2015, the total tourism receipts fell by 7.6 per cent. Put another way, each of the 15.2 million visitors last year spent an average of S$1,434 during their time in Singapore, down 8.2 per cent from the S$1,563 per visitor in 2014.
The drops in retail sales and tourism receipts were disappointing given that Singapore last year hosted the South-east Asian Games and ran a year-long SG50 celebration with lots of goodies distributed to the masses.
HOW RETAILERS AND LANDLORDS MIGHT MOVE FORWARD?
Landlords and industry bodies will do well to note the changes in consumer purchase patterns and work hand-in-hand with retailers to support their Internet distribution strategies, product launches, in-store promotions, risk-reward sharing contracts, etc. Landlords may also want to check if traffic flow within their malls is impeded by outdated, inefficient designs.
Policy makers should also take cognisance of the new retail scene. Future government land sales and applications for new developments should severely limit the space available for retail. Gone are the days when cities are measured by the number of square feet of retail space per capita population. Also, foreign theoretical constructs do not necessarily apply to our small market.
Retailers need to ask themselves: What is the reason for consumers to buy from our stores instead of purchasing from our competitors or online stores? What is the quality of our in-store services that cannot be replicated online? What is the knowledge of our in-store sales team and their service capabilities? Do we have a go-to-market strategy that encompasses in-store sales and online sales?
It is imperative for retailers to revisit the basics of good retail practices: Offer sound product knowledge and advice to clients, provide reliable after-sales service, implement fair returns policies and ensure that your products are good value for money.
Likewise, landlords will have to overhaul the fundamentals of the way they operate as well as closely collaborate with their tenants to win over consumers. There will be pain during this transformation but standing still may prove fatal. We have had truffles and foie gras for too long. Let us get back to salted eggs and porridge.
ABOUT THE AUTHOR: Ku Swee Yong is a licensed real estate agent and the CEO of Century 21 Singapore. His fourth book "Weathering a Property Downturn" is available in the bookstores.