Shell to exit oil and gas in up to 10 countries, cut at least 5,000 jobs
SINGAPORE — Royal Dutch Shell will exit oil and gas operations in up to 10 countries and cut at least 5,000 jobs to drive costs down following its US$54 billion (S$73 billion) acquisition of BG Group.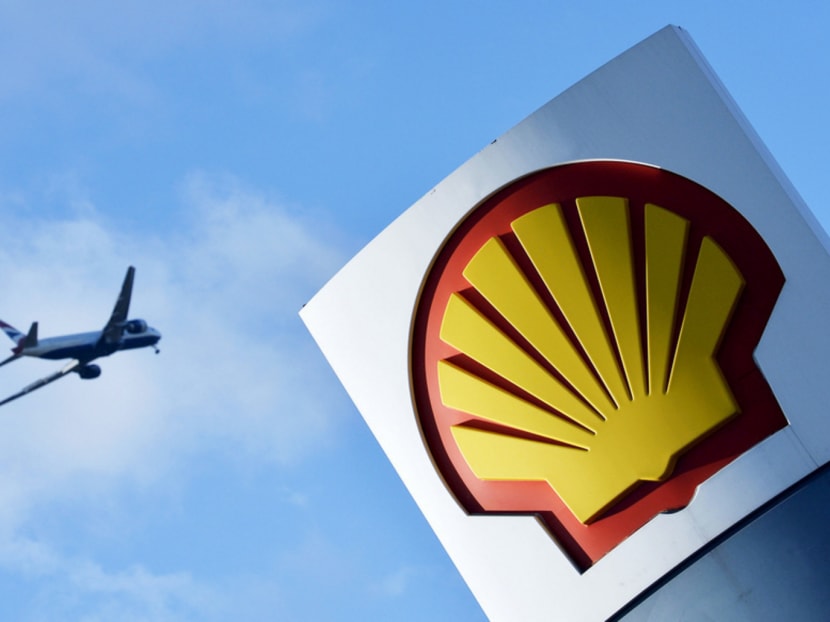 SINGAPORE — Royal Dutch Shell will exit oil and gas operations in up to 10 countries and cut at least 5,000 jobs to drive costs down following its US$54 billion (S$73 billion) acquisition of BG Group.
Presenting its strategy following the close of that deal in February, the Anglo-Dutch company outlined plans to target annual spending of US$25 billion to US$30 billion until the end of the decade.
It lowered its planned 2016 capital expenditure to US$29 billion in a third cut from an initial US$35 billion. Shell also raised its target for savings from the integration of BG to US$4.5 billion, up US$1 billion from previous guidance.
CEO Ben van Beurden hopes the new cuts will help boost Shell's shares, which have underperformed rivals since the BG deal was announced in April 2015.
In an email to employees, he said the number of role reductions related to the integration and the harsh industry downturn is estimated to total at least 5,000 globally, including 2,800 roles previously announced. Last year, the company decided to reduce 7,500 Shell staff and direct contractor roles, which has been completed.
In another email, projects and technology (P&T) director Harry Brekelmans said the group anticipates likely job reductions of approximately 2,000 globally across the combined P&T/BG Technical organisations. "Each P&T technical division will contribute to these proposed reductions, although the magnitude will vary across each."
Shell was unable to respond to TODAY's queries yesterday but the impact on its operations in Singapore is likely to be minor.
"The Singapore operations are on the processing side and not on the production side," said CIMB Private Banking economist Song Seng Wun. "They take the crude and refine it into other products such as chemicals. I don't think this will have as much as an impact on Singapore."
Mr Yaw Yan Chong, director of Oil Research & Forecasts, Asia at Thomson Reuters agreed, saying that Singapore is a refining and trading centre for Shell, and that "there should not be any impact".
Even after the production cutback, the refinery should easily have adequate supply, said Mr Yaw, adding that Shell is cutting oil production because of oversupply.
Mr Van Beurden said the company would focus its short-term growth on deepwater projects in Brail and the Gulf of Mexico. Deepwater production could double to some 900,000 barrels of oil equivalent a day in 2020, said the company.
"Our strategy should lead to a simpler company, with fundamentally advantaged positions, and fundamentally lower capital intensity," said Mr Van Beurden. "Today, we are setting out a transformation of Shell."
Shell said savings and asset sales could increase returns on capital employed to shareholders to about 10 per cent by the end of the decade, assuming an oil price of US$60 a barrel, up from about 8 per cent between 2013 and 2015.
A main source for cost savings, including 12,500 job cuts this year, will come from significant overlaps in operations in areas including Australia, Brazil and the North Sea.
NO COUNTRIES NAMED
Shell plans to sell US$30 billion worth of assets around the world by about 2018 and quit operations in five to 10 countries to reduce its balance sheet gearing which soared to 26 per cent following the BG deal. It also has announced it plans to implement a share buyback program.
It did not say which countries it might exit. Reuters has reported that Shell plans to sell its assets in Gabon.
Shell targets US$6 billion to US$8 billion in sales in 2016. Chief financial officer Simon Henry said the company expects to make at least US$3 billion mainly from downstream disposals this year as refining, infrastructure and retail are more immune to oil price fluctuations.
However, sales of oil and gas production assets have dropped through the downturn amid high oil price volatility. WITH AGENCIES