Singapore shoppers check spending on US sites after spike in dollar
SINGAPORE — Ms Cheryl Zhou is what one would describe as a big-spending e-shopper: She has spent almost S$50,000 on online shopping in the past year. The co-owner of a Singaporean home decor e-commerce shop buys nearly everything she needs for her work and family on Taobao, Ezbuy, Amazon and iHerb.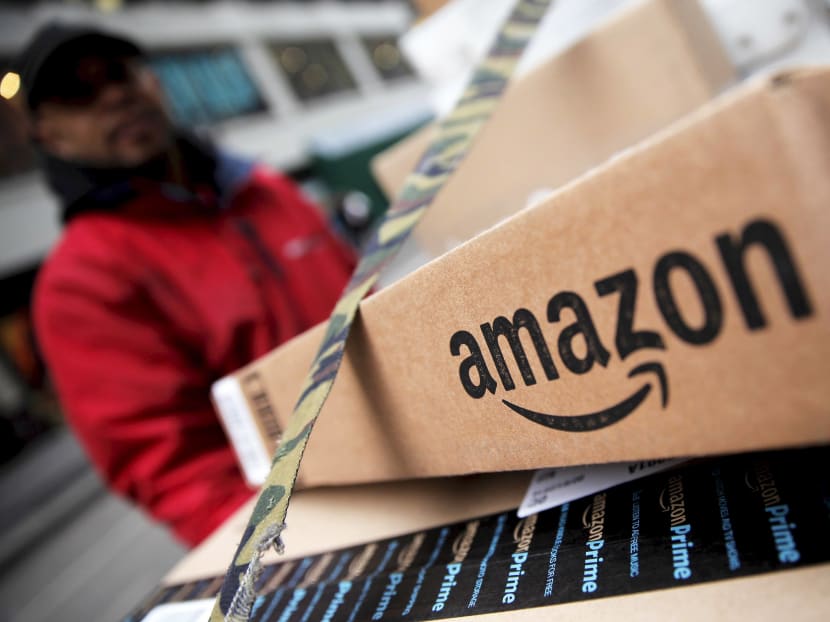 SINGAPORE — Ms Cheryl Zhou is what one would describe as a big-spending e-shopper: She has spent almost S$50,000 on online shopping in the past year. The co-owner of a Singaporean home decor e-commerce shop buys nearly everything she needs for her work and family on Taobao, Ezbuy, Amazon and iHerb.
On Monday last week (Nov 14), with the greenback at a high six days after Republican Donald Trump's shock victory in the United States Presidential Election, she spent almost US$180 on Christmas presents for her friends and family on Amazon — or S$12 more than what she would have forked out, say, a couple of months earlier when the US dollar was not as strong. For heavy online shoppers like her, currency fluctuations could mean paying — or saving — an extra few dollars that could be worth an additional item or two. The volatile currency market in recent weeks, post the US election, has resulted in online consumers paying close attention to which sites they buy from, in the run-up to the festive period.
"I used to buy things on Amazon a lot a few years ago, but have only done so a few times this year because the US dollar is becoming quite expensive," said Ms Zhou, 39, co-owner of Republic Market. "If not for some Christmas presents that I could only get on Amazon, I would probably have not made the order. I did plan on buying Christmas presents on (British online retailer) ASOS because the pound has dropped, but didn't get the time to do so," she added.
For Ms Caryn Sta Maria, the stronger US dollar has seen her cut out non-essential items from her Amazon cart, and do more of her shopping on online sites based in China or Singapore.
"I try to buy less from Amazon since the US dollar is high and buy more from (Chinese e-commerce site) Taobao or local websites. But it also depends on what I want to buy. For certain items, Amazon still offers more choices and better quality," said Ms Sta Maria, 37, who works in the media industry.
Similarly, stay-at-home-mum Ms Serene Chew is considering dropping "frivolous purchases" from her Amazon shopping, although she felt that the currency movements are not significant enough to drastically affect her shopping behaviour. Nevertheless, she conceded that she would be looking to Taobao for greater savings. "When the pound dropped after Brexit, I tried to buy more from UK sites instead of US sites. I got stuff from Australia too when the Australian dollar dropped," said Ms Chew, 36.
SWITCHING SHOPPING CARTS
According to a recent survey by Adobe, consumers around the world are expected to put a projected US$91 billion worth of gifts in their digital carts this holiday season, up 11 per cent from last year, with the most desired gift items expected to be virtual reality devices, Pokémon, Barbie, Lego, Hot Wheels and Frozen toys.
Shopping online for those presents, however, has become more expensive of late on US sites, such as Amazon, for consumers from other countries. In the 10 days since Mr Trump's win on Nov 8, Asian currencies have underperformed the US dollar amid concerns that Asia exports to the US may be impacted under his leadership. During this period alone, the US dollar has risen about 3 per cent against the Singapore dollar. On Friday, the Singapore dollar tumbled to a nine-month low against the greenback, which rose as much as 0.6 per cent to S$1.4289.
In contrast, the Singapore dollar has risen 15 per cent against the British pound, 5 per cent against the Chinese yuan and 2.5 per cent against the Malaysian ringgit year-to-date.
Mr Terence Wu from OCBC Bank's Treasury Research and Strategy said: "The appreciation of the US dollar against the Singapore dollar since Trump's win will clearly increase the price, in Singapore dollar-terms, of the items on Amazon listed in US dollar... If we consider this factor alone, consumers may be put off as the price is now higher. The question is whether this change in price is perceptible to the consumer, and whether the consumer thinks it is sufficient to justify a change in his/her behaviour."
Consumers who are more price sensitive are likely to time their shopping according to currency fluctuations, said Ms Pan Jingyi, market strategist at IG. "Looking at the currencies of countries where the most popular online shopping sites are domiciled, Chinese and UK sites may appeal the most with the respective currencies declining significantly against the Singapore dollar on a year-to-date basis," she said.
At the moment, this means that British sites such as ASOS could present the best value for money, compared with China's Taobao or the US' Amazon.
IMPACT ON BUSINESSES
For online retailers and shopping services providers in Singapore, currency movements – which play a role in the prices they pay for their products - can also have a large impact on their businesses.
"Any strong movement affecting either currency, in any direction, would have significant consequences for profit margins," said Mr Parker Gundersen, CEO of ZALORA Group. "(But) currency shifts are never something you can prepare for, so we focus instead on diversifying where we are sourcing our products from to avoid being too dependent on a single market and currency."
ZALORA – which carries its own house brand as well as products from other brands including Adidas, Kate Spade and SK-II – works directly with the brands and their authorised distributors to ship the items from the brand owners to its warehouse.
Similarly at online shopping services provider Ezbuy – which helps shoppers buy and ship their goods from, among others, Taobao – the company said that although it keeps an eye on exchange rate fluctuations, it prefers to focus on bringing more savings to its customers.
"Things like economy downturn, currency fluctuations are always out of our control, but being a company that is customer-oriented, we have to watch the macro economy closely to minimise the impact on our customers," said Ezbuy co-founder Wendy Liu. ADDITIONAL REPORTING BY RUMI HARDASMALANI