Start-ups hitting investor jackpot
SINGAPORE — Being a tech entrepreneur in Singapore just a few years ago was seen as a risky calling, and mainly for the hardcore and those willing to forgo stable careers and financial security to chase their dream.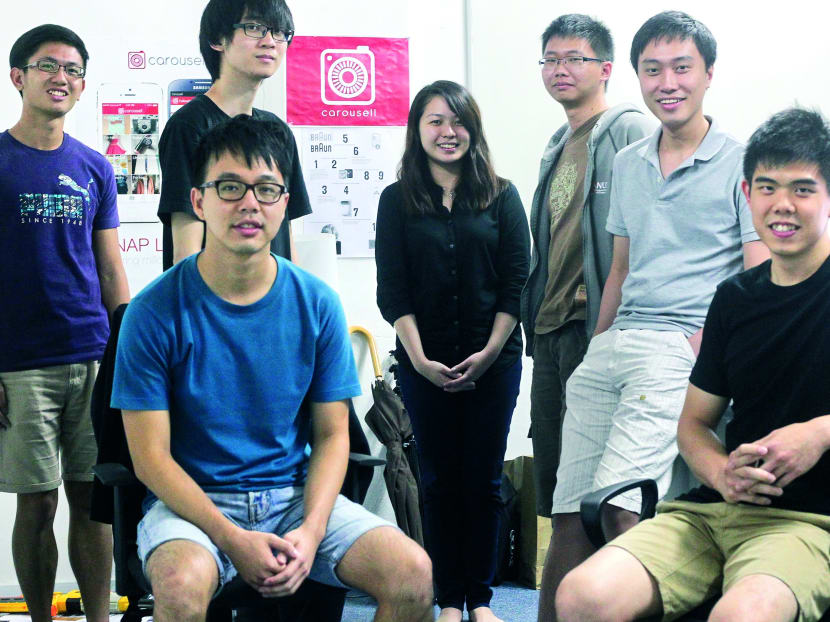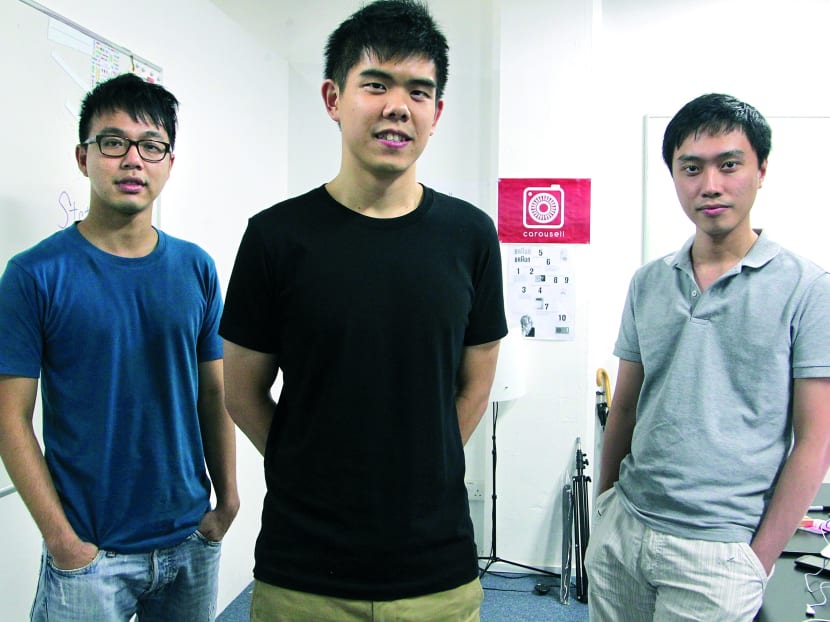 SINGAPORE — Being a tech entrepreneur in Singapore just a few years ago was seen as a risky calling, and mainly for the hardcore and those willing to forgo stable careers and financial security to chase their dream.
A lack of funding and, in some cases, a shortage of talent were major stumbling blocks in taking good ideas and commercialising them.
But times are changing.
The local start-up scene is now attracting significant funds from global players who are keen to nurture or acquire applications and products being developed here. And that financial muscle is resulting in more wannabe techpreneurs giving up the safety of a traditional career to turn their dreams into reality.
According to estimates by industry watchers, the local tech scene went through a rapid chain of acquisitions last year, with at least 30 start-ups being bought over. And in testament to the quality of these companies and their offerings, many were acquired by American and Japanese companies, with the largest deal to date the reported S$200 million acquisition of Singapore-based video site Viki by Japanese e-commerce company Rakuten late last year. More recently, storage solution start-up Gridblaze was acquired last month by a San Francisco-based company for a reportedly seven-figure sum.
And foreign investors are not only interested in getting their hands on fully-completed products. More development money is coming in, especially beyond the seed stage, with venture funding for Singapore's technology sector soaring to US$1.71 billion (S$2.16 billion) last year from US$27.9 million in 2011, according to the Wall Street Journal.
This year, the industry is expecting even more global investors to offer Series A funding — a critical phase after seed capital as the money raised is typically spent on developing products and early-stage business operations.
In the latest round of such investments, local start-up Nitrous.IO announced this week it had secured US$6.65 million in Series A funding from the likes of Facebook co-founder Eduardo Saverin. That came hot on the heels of news earlier this month that online beauty retailer Luxola had raised US$10 million, led by Japanese firm Transcosmos.
Others have seen similar investor interest. Mr Quek Siu Rui, 27, and his two partners went from graduating from the National University of Singapore in May 2012 to forming a consumer-to-consumer marketplace app called Carousell barely a month later. In November last year, the company attracted S$1 million in a funding round led by Rakuten.
Mr Quek said the investors spotted the potential in his mobile platform. "There has been a shift towards mobile, with the rise of smartphones in Asia. But with such a big population in this region, many have not come online yet. But they will eventually," he said.
He also attributed his success to the NUS overseas college Silicon Valley programme, which the three partners attended for a year, calling it the "single most important life event that made us do a technology start-up".
Similarly, location-based start-up YFind Technologies — which developed the indoor equivalent of the global positioning system — was acquired for an undisclosed sum by American company Ruckus Wireless in the middle of last year, just two years after it was founded.
Although YFind Co-Founder Melvin Yuan, who is in his 30s, attributed the rapid success to an ability to spot what the market needed at the time, he also admitted to being surprised by the speed at which the company was acquired.
"We had a good piece of technology, and the time was right. There were big technology trends that pointed to the need for indoor positioning technology, and so we focused on building it and communicating what we had to the market," said Mr Yuan, one of the company's four co-founders.
The trend for funds to pour into Singapore's tech scene shows no sign of abating. "Last year was the turning point for tech entrepreneurs here," noted Mr Vincent Lauria, Managing Partner at venture capital firm Golden Gate Ventures. "They started to turn between S$3 million and S$5 million (in revenue), and have been getting more global attention than before."
This is due in part to the improving quality of start-ups in Singapore, more experienced entrepreneurs, and exposure to overseas markets, said industry practitioners.
Said Mr Mohan Belani, Co-Founder of start-up community and news blog e27: "For many successful entrepreneurs, this is not their first time. They have failed in the past, and learnt from their mistakes." "They also have access to much more resources and information now. If they need to know how the best companies do it, all they have to do is go online."
He noted that companies like to acquire or invest in start-ups here, as opposed to neighbouring countries such as Indonesia — which also has an active start-up scene — because the legal and business framework in Singapore is easier to navigate.
Looking ahead, more investors are coming to the Republic to cash in on the growing ecosystem.
Among many others, VentureTec, an accelerator for business-to-business start-ups, is planning an expansion here next year, while Garage Technology Ventures (GTV), a seed-stage and early-stage venture capital fund based in Silicon Valley, started a programme here this year to mentor start-ups.
The Government is also getting in on the act, with the Infocomm Development Authority announcing during the Budget that it is starting an accelerator programme.
And earlier this month, JTC Corp and several government agencies launched a start-up cluster at Ayer Rajah Crescent in the hope of helping to create a mini Silicon Valley.
As Mr Bill Reichert of US-based GTV, noted: "There is an opportunity for Singapore now, in the same way that Silicon Valley has been able to attract talent from all over the region. If companies aren't quite ready to go to Silicon Valley, there is no better place to start than here, in this part of the world."