Sunfresh squeezes out an advantage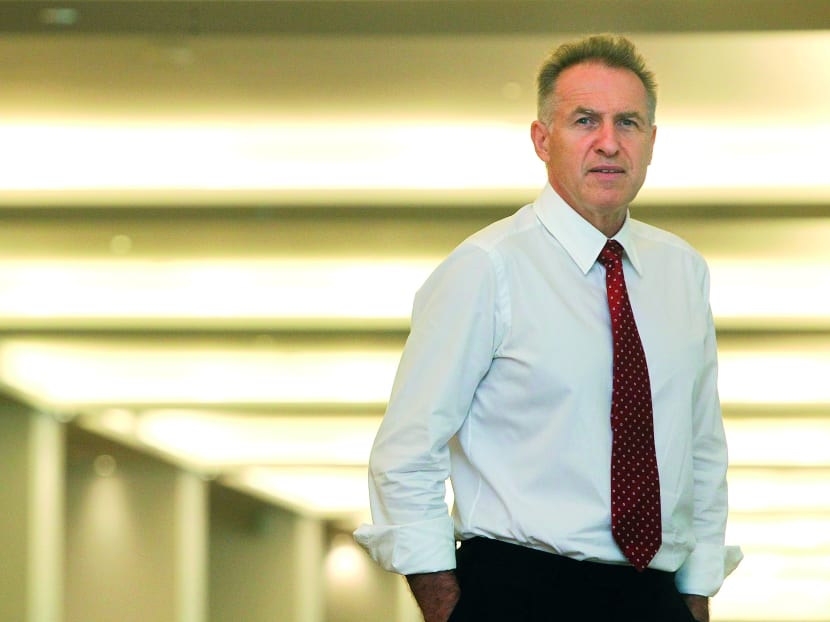 SINGAPORE — If you are sipping a glass of orange juice at the breakfast table of a high-end hotel in Singapore, there is a good chance it was squeezed, packaged and delivered only a few hours ago by local supplier Sunfresh.
The 32-year-old company supplies freshly-squeezed and chilled premium juices seven days a week to about 70 per cent of the five-star hotels here, as well as airlines, restaurants and catering businesses throughout the Asia-Pacific region.
The company, which has more than 70 employees at its manufacturing facility in Jurong, can deliver freshly-squeezed juice to customers within 12 hours, using equipment that is able to process 400 fruits each minute.
While business has grown on the back of rising demand for premium fruit beverages, it is the firm's product packaging that has made it stand out in recent years.
Looking to align itself with a growing demand for sustainable business practices, the company has, since 2008, made a concerted effort to reduce the amount of packaging waste it produces. It was a pioneer signatory of the Singapore Packaging Agreement (SPA), a voluntary initiative that aims to cut waste among companies that use packaging. "Being environmentally friendly has gone from being a nice-to-have to a must-have," said Mr Andrew Webster, Chief Operating Officer of Sunfresh.
While many organisations adopt high-technology green solutions, Sunfresh's approach to reducing waste is elegantly simple, yet highly effective. The decision, for instance, to switch to juice cartons without plastic spout caps saved thousands of dollars annually and, more significantly, nearly 600 kg of plastic.
Similarly, using single-walled, instead of double-walled, box cartons cut more than 18,000 kg of waste from the firm's operations. It is now working on getting its customers to get in on the act by returning used bottles.
"We are trying to get our hotel customers to close the loop by putting the bottle back in the crate to make sure it is recycled," he said.
The company's green credentials helped it secure its biggest customer in the hospitality sector, Marina Bay Sands, which puts a premium on suppliers that adopt sustainable practices. Indeed, Sunfresh was the winner in the Corporate Culture and Sustainability category at the integrated resort's inaugural Sands Supplier Excellence Award last year.
The firm is also a multiple winner at the 3R Packaging Awards — an initiative by the Singapore Packaging Agreement governing board and supported by the National Environment Agency to recognise businesses that have made notable contributions towards reducing, reusing and recycling packaging waste.
However, the company's shift towards greener operations has come with its own set of challenges. For instance, it has had to increase its capital expenditure for new equipment to be more eco-friendly, even as it operates in markets that have yet to accept wholeheartedly recycling as a norm.
"There is an ever-increasing capex for new equipment, but we have managed to leverage on our existing packing suppliers to get better terms," Mr Webster explained.
Going forward, the company is looking to establish long-term green initiatives with customers who are increasingly putting sustainability near the top of their to-do list.
"People look at going green as a cost centre, but it's not. It gives us a commercial advantage," he said.