A tale of supply in two property markets
Market players know that the three most important variables in property are demand, supply and the cost of capital.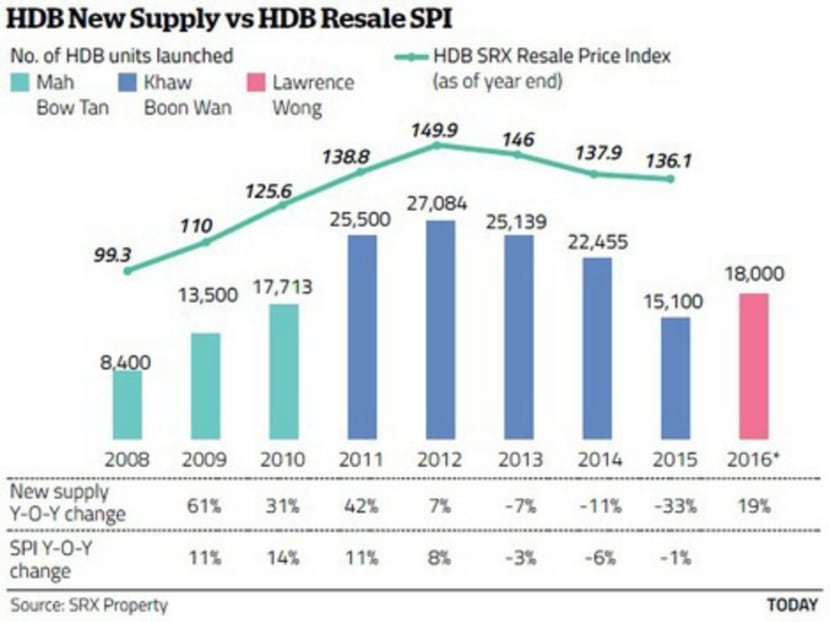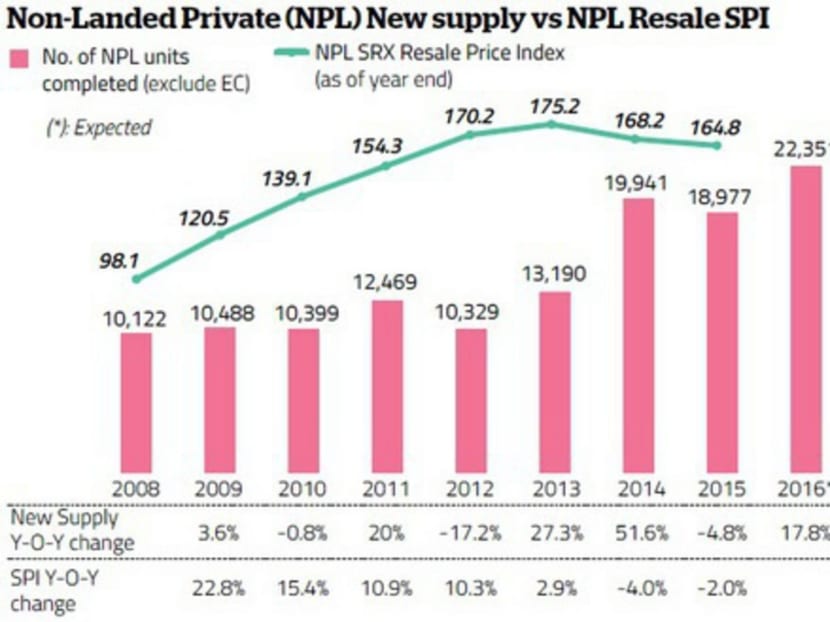 Market players know that the three most important variables in property are demand, supply and the cost of capital.
Demand is often affected by uncontrollable macroeconomic forces. When economies slow or move into recession, buyer sentiment typically drops and demand wanes. People are uneasy about the future and are thus less likely to invest in property.
Meanwhile, in the modern era, central banks around the world have turned to monetary policy as a quick fix to stimulate economies. They lower short-term borrowing costs, which in turn leads to your local bank reducing its mortgage rates. For the borrower, the cost of capital needed to buy property will be lower.
Those who have a good chunk of savings jump at the opportunity to invest or upgrade in a buyer's market, searching for bargains amid lower mortgage payments. Demand increases slowly but steadily, putting upward pressure on prices. As the economy rebounds, more and more people enter the market, attracted by rising property prices. The herd mentality takes over and drives up prices further.
In contrast, supply is not nearly as fluid as demand and the cost of capital. The Government determines land use rights and, thus, new supply. It takes time for new supply to come to market.
When demand starts to get ahead of supply, there is upward pressure on prices. Faced with a perfect storm of high demand, insufficient supply, and a low cost of capital, the Government intervened with multiple rounds of cooling measures and loan curbs since 2009. These measures are quite effective at reducing demand quickly. Constraints on borrowing take buyers out of the property market. Upfront stamp duties make it riskier for investors to break even and get a good return on investment. As a result, monthly transactions for private resale apartments are off 74.7 per cent since the peak in April 2010.
However, short of setting prices or making the cooling measures permanent, it is difficult to bring prices down using stamp duties and borrowing constraints. As long as supply is fixed and the measures are temporary, sellers resist putting their homes on the market. They try to wait it out and home prices resist dropping below their fundamental values.
The most effective tool to bring down home prices is supply. We see this in the data. By comparing new supply with SRX Property's prices indices, we can see that the Government was able to jumpstart HDB supply much faster. As a result, its price index peaked sooner and its prices, so far, have dropped further than those of private flats. The HDB resale index is down 10.7 per cent since its peak in April 2013 while the private resale index is down 7.8 per cent since its January 2014 high.
Furthermore, the Government has a powerful policy tool for the HDB market that is unavailable in the private market. It can offer Build-to-Order HDB homes at discounted prices. This helps reduce prices in two ways: First, BTO units put downward pressure on nearby, comparable HDB resale flats. Second, new owners must sell their HDB resale flats before moving into their BTO units. As a result, this puts more HDB resale flats into play than otherwise might be the case in a down market.
The year ahead
At the UBS Wealth Insight Conference on Tuesday, Finance Minister Heng Swee Keat indicated that the Government has no plans to ease the cooling measures this year. With the uncertainty over cooling measures out of the way, let us return to the data for hints about property prospects in 2016.
The HDB supply graph shows that the Government will continue to bring on new supply but at a decreasing rate compared with the years from 2011-2014. This will continue to put downward pressure on prices in areas that will receive this new supply. However, in unaffected areas, one can expect prices to be more stubborn as they have already adjusted to the cooling measures environment.
In the private housing market, by maintaining the Additional Buyer's Stamp Duty (ABSD), the Government is signalling that the market has insufficient supply to handle pent-up demand from both overseas and local buyers. Indeed, a record supply of completed units is hitting the market in 2016, on top of a significant pick-up in supply over the last two years. So expect more downward pressure on prices but do not expect the bottom to fall out.
Buyer's market
Days-on-market and price spreads continue to be abnormally high in both the HDB market and non-landed private housing market. Also, the SRX's Transaction-Over-X-Value, which measures market sentiment, is trading at, or below, par. It is still a buyer's market. It will continue to be as more homes come on the market this year.
A shrewd buyer can take advantage of the fact that market sentiment is still neutral to negative and negotiate the price down, perhaps below X-Value. However, it is going to get harder and harder to do this as prices settle into the new supply-demand equilibrium.
Even though it is still a buyer's market, real estate is not homogeneous. What is happening at the national level may not reflect your neighbourhood circumstances or your personal financial situation. Before transacting in any market, the best thing to do is monitor the value of your home and neighbourhood using tools such as SRX.com.sg/property-tracker, consult a trusted real estate agent and other experts, and decide whether it is the right time to buy, sell or rent.
ABOUT THE AUTHOR: Sam Baker is co-founder of SRX Property, an information exchange formed by leading real estate agencies in Singapore to disseminate market pricing information and facilitate property listings and transactions. For more details on the data and calculations used in this article, visit SRX.com.sg/research.