Welcome Gen Z: Here's what employers in Singapore want from you
SINGAPORE — Moderate your need for instant gratification and try to understand the values that your older colleagues hold.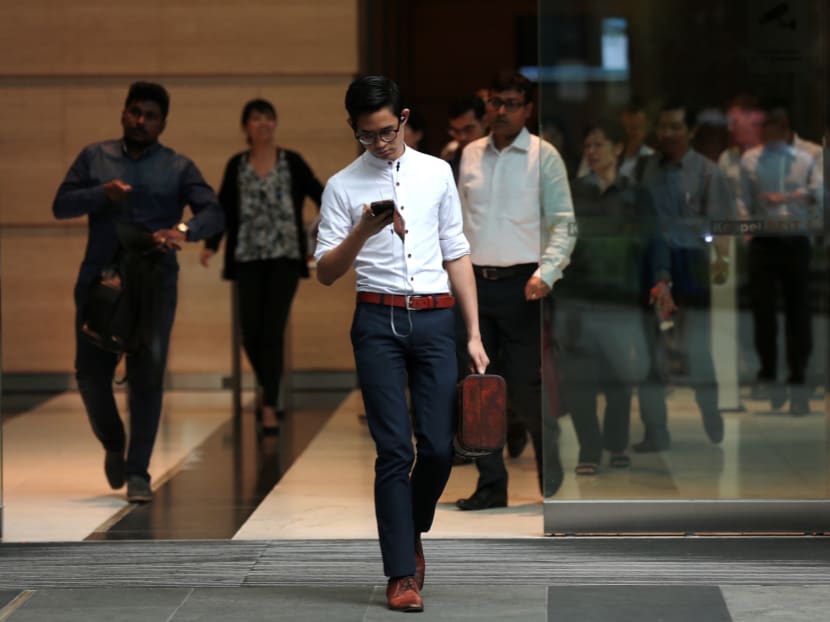 SINGAPORE — Moderate your need for instant gratification and try to understand the values that your older colleagues hold.
This is the advice that recruitment firm Hays is offering to Generation Z — which it broadly categorises as those born between 1997 and 2010 — as this group of post-millennials begin to enter the workforce. About 30 per cent of Singapore's resident population is now made up of Gen Zs who are digitally savvy, but they will need skills that cannot be automated, Hays said on Tuesday (July 11).
"For Gen Z, the workplace is exciting but daunting. This group grew up during the 2008 financial crisis and with threats from global terrorism and political uncertainty in the Middle East," said Ms Lynne Roeder, managing director of Hays Singapore.
"It has made them more self-aware, self-reliant and driven. They are realistic, goal-oriented innovators who are constantly connected and ambitious. But they seek instant gratification and feedback, which a workplace does not always provide. They also know they'll retire at an older age, so they want work to fit around their lives," she added.
Gen Z workers will need to have the skills employers demand, particularly as there is and will be more automation in the workplace. They must also find ways to finance their life choices if salary increases remain smaller than they once were and other factors such as the cost of renting or buying their own home take their toll, Hays said.
Ms Lynne said that Gen Z employees need to learn workplace etiquette and understand the values held by older colleagues, even for seemingly simple things such as the acceptable use of a mobile phone at work. However, she also pointed to Gen Z's ability to multitask as a key advantage.
"Employers must appreciate how using different devices is such an integral part of this generation's life. Their attention span is short, but their ability to use different screens at the same time means they are often better at multi-tasking than other generations," she said.
Hays also offered tips to employers on how to recruit Gen Z workers, beginning with helping them to make a difference.
Mr Rob Phipps, chief people officer for KFC Australia, New Zealand and Thailand, said 95 per cent of its 35,000 workforce were born after 1996. "To attract and retain Gen Z, we need to help them be the best they can be at work and in life. We help them to make a difference to each other and to their communities," he said in the latest issue of Hays Journal.
This generation wants to understand why an organisation does what it does and how their role contributes to its success. They want a clear purpose, Hays said.
Employers are advised to run a quick, honest and transparent recruitment process as Gen Z workers want to receive quick responses and they want transparency. They do not want to hear what the organisation thinks of itself as they will gain insights from others in their network, Hays said, noting that there is also a lot of parental influence in Gen Z's employment decisions.
With a more advanced level of digital skills, Gen Z will be the most connected in history and employers need to adopt new attraction strategies, Hays said. Organisations can therefore ask younger employees to reach out to their university and social media contacts when recruiting.
"If your job isn't online, Gen Z won't find it. Employers should also be ready to explore how to use virtual reality and gaming as part of your attraction and recruitment processes," Hays said.
This generation also has a different view of work-life balance from that held by the older generations. Gen Z employees know they will work longer and as digital natives the use of technology for remote and home working is considered the norm, Hays added.