What Smart Nation means to the property market
According to the website of the Prime Minister's Office, "Singapore strives to be a Smart Nation, in which our people are empowered by technology to lead meaningful and fulfilled lives ... Government agencies facilitate this by sharing extensive real-time data in the public domain. This way, anyone can access the data resources and participate in generating solutions to real challenges."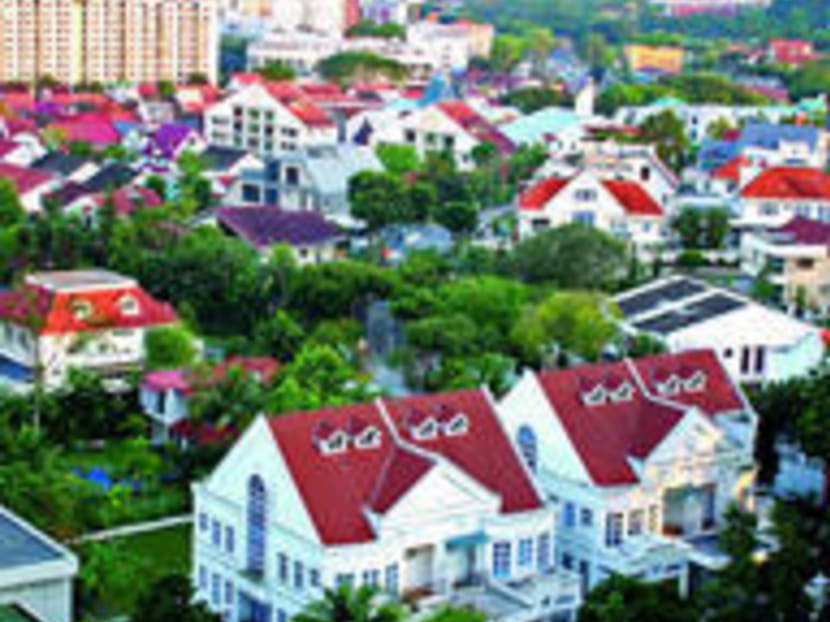 According to the website of the Prime Minister's Office, "Singapore strives to be a Smart Nation, in which our people are empowered by technology to lead meaningful and fulfilled lives ... Government agencies facilitate this by sharing extensive real-time data in the public domain. This way, anyone can access the data resources and participate in generating solutions to real challenges."
We understand how smartphones empower us, but what is all this talk about big data and artificial intelligence (AI)? Smart Nation sounds good, but what does it really mean to you and me?
I do not know about other aspects of Singaporean life, but I do know that Smart Nation means three things for the property sector.
First, it means improved market standards. Second, it means a more professional and value-added real estate industry. Third, it means a better public (or consumer) experience with the property market.
IMPROVED MARKET STANDARDS
When the Government opened up its databases, it set off a chain reaction in innovation in the real estate industry. Now, technology companies can collect millions of data points (that is, big data), clean and process them into useable information (that is, AI), and then instantaneously distribute the results to market participants via the Internet or smart devices.
What does this mean for you? You can get a free, instantaneous, neutral, objective, computer-generated value on your home, such as SRX Property's X-Value.
What does this mean for the property market overall? It now has a pricing standard in X-Value. This means buyers and sellers can benchmark the listing price of a home against X-Value and negotiate a fair price. Homes can be transacted sooner and more efficiently. Banks can mark-to-market their loan portfolios using X-Value and better assess risk. Judges can benchmark valuations being contested in court against X-Value.
MORE PROFESSIONALISM
Technology does not replace middlemen such as real estate agents and valuers, but it does require them to raise their game. Minister for National Development Lawrence Wong recently spoke at an ERA real estate conference and advised agents to focus on service and new ways to add value. He said that clients are looking for an agent who can give them sound, reliable and professional advice.
Technology is enabling agents to provide that sound advice. For example, I recently learnt of a valuer who teamed up with a real estate agent to save their client almost S$10 million off the listed price of a commercial property. The duo used big data and analytics to demonstrate that the property was mispriced and presto — a willing buyer and seller agreed on the deal.
Today, clients expect their real estate agents and valuers to know how to evaluate information and then translate it into sound advice and a fair deal. It is no longer enough to be a door-opener. Now, an agent must be a professional adviser who has mastered technology. This has, and will continue, to lead to the further professionalisation of the industry.
BETTER CUSTOMER EXPERIENCE
Technology has bettered the homeowner, buyer, renter and seller experience so much in the last five years, it would be impossible for me to list all the improvements. These include virtual technology that allows buyers to walk through a home from the comfort of their sofa, mapping technology, short-listing capabilities and location-based searches. And at SRX.com.sg/myPropertyTracker, you can receive a free monthly update on the value of your home.
I will now give you a preview of the next generation of property technology, available next week via your agent. It is an AI chatbot called Sevi that acts as an agent's personal assistant. Sevi helps your agent serve you better by personalising your home search, evaluating the property, valuing the unit, and initiating a transaction using big data and AI. Sevi learns as she interacts with you and helps your agent furnish better advice and solutions for you.
Smart Nation is making the property market more efficient, transparent and accessible to consumers and professionals. Sevi is the latest in technology for a Smart Property Nation, but she is certainly not the last.
Sam Baker is co-founder and CEO of SRX Property. For more examples of real estate technology innovation, visit SRX.com.sg.