A wishlist for the new MND minister to consider
Dear Mr Lawrence Wong, several key issues require your immediate attention.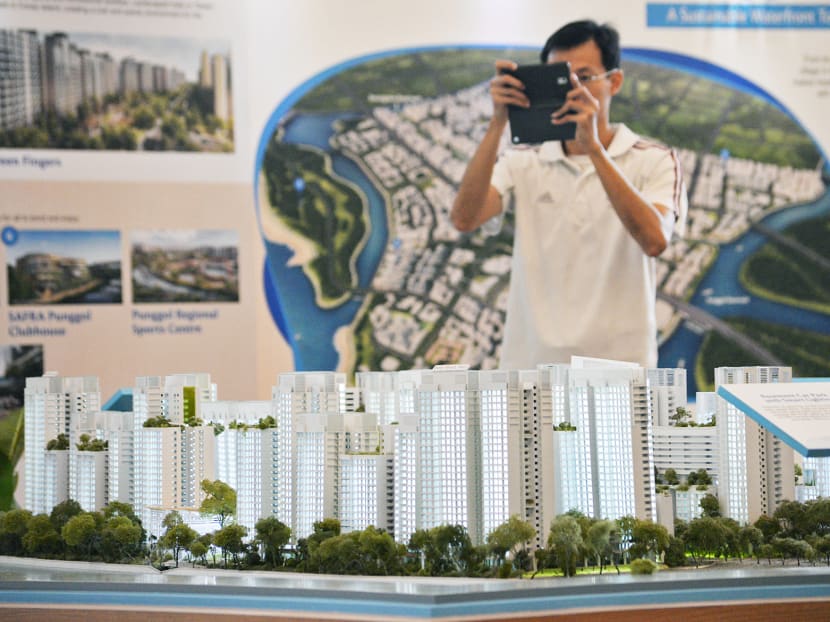 Dear Mr Lawrence Wong, several key issues require your immediate attention.
Housing supply is flooding the market
I am fully supportive of the long-term economic growth target of 2 per cent to 3 per cent annually, and the population planning parameter of 6.9 million by the year 2030, provided that public infrastructure, including for healthcare, transport, education and utilities, has sufficient capacity.
In the 10-year period from July 2006 to June this year, our total housing stock — i.e. HDB flats, Executive Condominiums (ECs) and private homes — increased by about 181,000 units and accommodated an increase of 1.27 million in total population.
According to the Ministry of National Development's blog, Housing Matters, a total of 177,710 new housing units will be added to the supply between 2015 and 2018. This number of housing units, together with the existing 27,462 units of private residences and ECs, can possibly accommodate another 1.27 million people. Since our population as at June 30 this year is 5.54 million, it means that Singapore is able to house a 6.81 million population by the end of 2018.
Speeding up population growth to absorb the housing glut is clearly not viable, as transport and healthcare infrastructure remain inadequate. This means that the supply will only be absorbed through slow population growth over several years, during which time we will see a growing pool of vacant residences coincide with the rise in mortgage costs, increasing the pain for many home owners and residential property investors.
Given the above, perhaps it is time to consider suspending the Government Land Sales (GLS) programme and even postponing the 12,000 units of HDB flats planned for launch in November to next year.
Massive GLS programme did not cool property prices
The generous list of land sites in the GLS programme from 2010 to 2013 had proven inadequate in moderating land prices. The massive GLS programme pushed bid prices higher, as each subsequent bid was referenced against previous top bids and recent new selling prices in the vicinity.
It was only when the Total Debt Servicing Ratio (TDSR) framework was introduced in June 2013 that the market began to really cool. Since the introduction of the TDSR, the private residential index has slipped 8 per cent and transaction volumes have dropped more than 50 per cent. However, developers continued to bid for land actively: This year, several sites saw overwhelming participation, with a plot near Farrer Park drawing 16 bids, another in Toa Payoh attracting 14, and an EC plot in a corner of Choa Chu Kang getting 11.
Developers, especially those listed on the stock exchange, need to replenish their land banks and keep their development pipelines active. Land parcels on the Reserve List of the GLS will also be triggered when these pipelines run dry.
Since the current method of land sales did not lead to lower prices, we might consider for future GLS sites having four or five tenders with the same closing date. This will compel developers to focus on their favourite sites instead of competing for every site as each is released for sale.
Cooling measures send a discriminatory signal
The Additional Buyer's Stamp Duty (ABSD) was introduced in 2011 to moderate investment demand for private residential property and promote a more stable and sustainable market. It was revised two years later. Premised on the fear that foreigners were driving up Singapore's residential prices, the ABSD was stacked against them, despite data showing that Singaporeans accounted for the bulk of transactions that led to rapid price increases in the mass-market segment. The 15 per cent ABSD applied to foreigners and corporations hit the luxury segment particularly hard. But it scarcely affected Singaporeans purchasing mass market properties.
So, while Singaporeans continued buying homes well into 2014, foreigners' interest in the residential property market dropped. In fact, there have been several high-profile cases of foreigners cutting losses on their investments, including the eye-popping loss of nearly S$16 million on a penthouse in Tanglin.
Given these soured investments, it will be much harder to attract these high-net-worth foreigners and their friends back to invest in Singapore, including investments in businesses that will generate jobs for Singaporeans. It would be appropriate, in this cool market, to review where the speculative activities might be from, and whether foreigners should have to remain sidelined.
Application rates for public housing are dwindling
Supplying more than 100,000 new HDB flats and more than 15,000 ECs since 2011 has exhausted the pool of first-time home buyers and upgraders. The number of new HDB flats returned is relatively high, as evidenced by the estimated 5,000 Sale of Balance Flats earlier this year and another 5,000 units due next month.
Increasing the household income ceiling to S$144,000 and S$168,000 a year, respectively, for HDB and EC buyers may increase demand. But, is there really a need to subsidise these rich households of above 70th percentile income through housing grants?
For the ECs launched since the income ceiling was raised, the ratio of e-applications versus total number of units was well below one. Sales were relatively weak, amounting to less than 20 per cent of the total number of available units during the first weekend of launch.
With more than 5,000 unsold and more than 2,000 vacant and completed EC units, coupled with softening prices and first-timers' and upgraders' needs largely satisfied, we might perhaps consider suspending the EC scheme until demand from the "sandwiched class" builds up?
Lots more work to be done
Other housing issues also require your attention:
Singaporeans are ageing and our physical properties are ageing. Our urban landscape needs to incorporate designs for the safety and comfort of an ageing society.
While we have achieved one of the world's highest rates of home ownership at 90 per cent, we need to recognise the risks and costs of being in such an extreme position. In an extended four- to five-year downturn, which we are likely in the midst of, asset deflation could lead to nationwide pain when negative equity bites homeowners and banks foreclose on properties. Also, a society that is heavily skewed towards property investments does not have enough capital for other areas, such as financial portfolios, start-up ventures and SMEs.
High home-ownership rates also come at a cost to our retirement plans. The excessive application of CPF and retirement savings to properties has a major impact on retirees' financial plans and comfort.
Public housing, heavily subsidised by taxpayers, should remain public housing. It should not be a wealth-generating asset that becomes more expensive over time. Otherwise, the wealth made by one generation will be a burden for the next generation.
Property laws, such as strata area laws and taxes, have gradually become more complex and perhaps outdated.
We can make these our starting points for addressing the changing needs of our society.