Calls for real name system for showgoers in Hong Kong so scalpers can't profit from exorbitant ticket resales
HONG KONG - Showgoers should be required to buy tickets using their real names to combat Hong Kong's black market for event tickets, said the city's politicians and observers.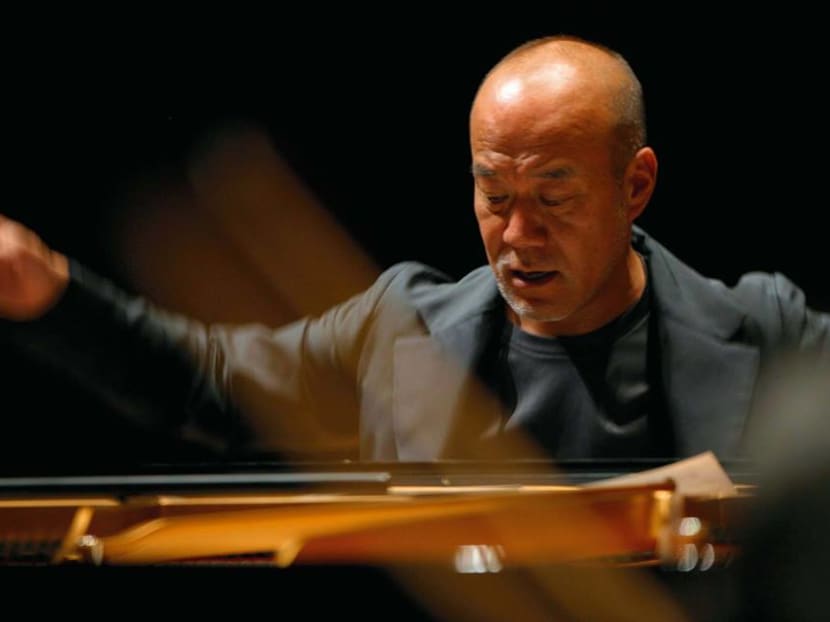 HONG KONG - Showgoers should be required to buy tickets using their real names to combat Hong Kong's black market for event tickets, said the city's politicians and observers.
Their calls came as tickets for famous Japanese composer Joe Hisaishi's concerts in the city were found to be going for 25 times their original price on various non-official ticket sales websites.
Chief Executive Carrie Lam Cheng Yuet-ngor pledged on Wednesday (April 11) that she would look into raising the penalty for ticket scalping and extending related regulations to cover all government premises.
Ticket scalping is technically a criminal offence at private venues in the city that hold entertainment licences, but the penalty under the Places of Public Entertainment Ordinance is limited to a fine of only HK$2,000 (S$334.12) for each offence.
Historically, the ordinance does not apply to venues run by the Leisure and Cultural Services Department (LCSD), such as the Hong Kong Coliseum, something Mrs Lam is now looking at changing.
Speaking on an Radio Television Hong Kong programme, legislator Michael Tien Puk-sun called on the government to require people to buy show tickets using their real names and identity card numbers.
Each person should be able to buy a maximum of six tickets, of which two could be transferred, he said.
"If we don't do anything about this, Hong Kong's next generation will think they can make quick money without having to create anything," Mr Tien added. "The trend of speculating on everything such as property and tickets, instead of working hard, is what I dislike the most."
Mr Tien said venues should also lower the proportion of tickets up for "internal subscription". These tickets are often sold to people working for or related to organisers and sponsors before the rest of the tickets are sold to the public.
Mr Tien said some government venues such as the Hong Kong Coliseum and Queen Elizabeth Stadium allowed up to 80 per cent of tickets to be reserved for such purposes, leaving very few tickets for the public, which would encourage scalping.
He suggested that venues lower the cap to 49 per cent, citing AsiaWorld-Expo as an example.
The government has said that lowering the cap might make it more difficult for event organisers to attract sponsors, but Mr Tien pointed out that the Expo, despite being in a remote location next to the Hong Kong International Airport, still managed with a lower cap.
"Why can't other venues located in downtown Hong Kong do that?" he asked.
Economist Mo Pak-hung of Baptist University said scalping would discourage artists because the extra value on resold tickets would go to the speculators instead of those who created the art.
He agreed that showgoers should be required to buy tickets using real names but added that they should pay a transfer fee on resales, which would go to the show organisers.
The Post found that the prices for tickets to Hisaishi's concerts from May 4 to 6 have risen to HK$27,000 each on resale site Viagogo, while the original prices ranged between HK$480 and HK$1,080.
Scalping became a subject of public debate following complaints from internet users who could not obtain tickets to watch a popular stand-up comedian in July and a concert by Taiwanese band Mayday next month despite having queued up for them days before sales began.
Tickets for comedian Dayo Wong Tze-wah's show, originally priced between HK$280 and HK$880, appeared on Viagogo for HK$5,994, while tickets for other performances have been regularly resold online for five times more than their face value.
Mr Wong said on Facebook that this was "outrageous", and angry fans urged the government to introduce the real name system to stop the problem from recurring. SOUTH CHINA MORNING POST