3 tips for a smoother return to the workplace
With the arrival of Covid-19 vaccines in many countries around the world, people in some regions are preparing to return to offices which have been largely vacant for almost a year.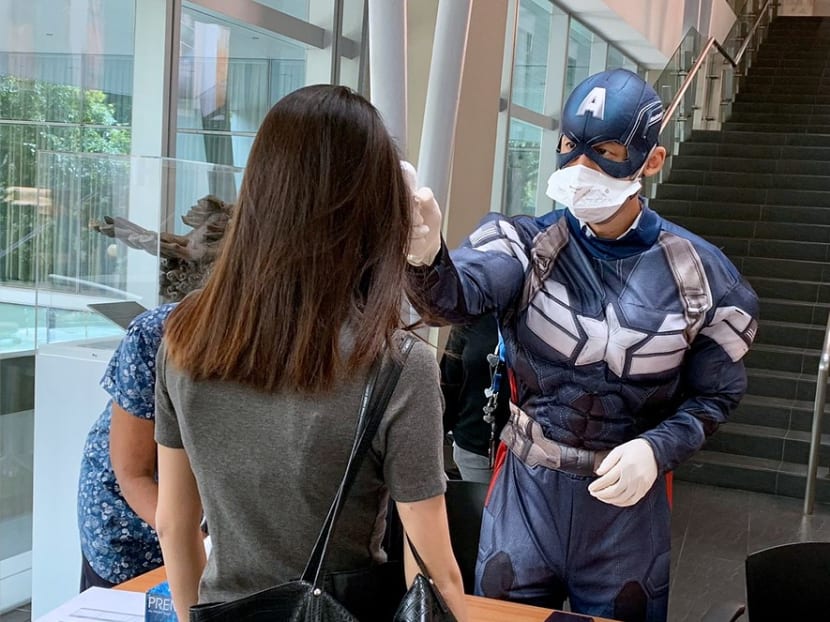 With the arrival of Covid-19 vaccines in many countries around the world, people in some regions are preparing to return to offices which have been largely vacant for almost a year. 
In Singapore, while telecommuting remains the default arrangement for many employers, others are reviewing workplace arrangements for employees to return to the office in Phase Three of the gradual reopening of the economy.
Regardless of where employees are in the world, we can safely say that the pandemic has changed the workplace as we know it.
While there is cautious optimism about the efficacy of the various vaccines and low incidence of community transmission in some countries, some individuals might still feel apprehensive about returning to the office, even after a hybrid work arrangement.
The anxiety and fear arising from the pandemic could even lead to psychological trauma and post traumatic stress disorder (PTSD) that may still impact individuals even after safe-distancing rules are eased. 
For example, some people would still hesitate to engage in physical touch, continue to obsess about hygiene, experience anxiety or depression, as well as worry about personal or financial losses. 
In other words, even after employees return to their workplace, the looming spectre of Covid-19 will remain.
While employees will find it hard to contest their employers' demands to return to the office, even in a hybrid arrangement, there are measures that they can take to ensure a smooth transition. There are three simple steps that everyone can take.
1. Interact with others in your daily life
Social relationships play a central role in overall wellbeing as well as survival, thus it is not surprising that individuals value social interaction and invest in networking throughout their lives. This may be in the form of building new relationships, spending time with friends and family, and participating in religious services.
At NUS Business School where I teach, some colleagues held catch-up Zoom sessions that are not related to work to touch base with teammates on how their lives have been. 
From saying hello to the office cleaner to a smiling nod at the bus driver, it does not take much to acknowledge another person's presence, but it would brighten up your day, and someone else's.
These greetings and casual interactions with others can ease your concern about the stressful experience and resume your normal life smoothly.
For those who hesitate to have face-to-face interactions because of virus concerns, I recommend using virtual social interaction via digital platforms such as WhatsApp, Skype and Zoom. 
You can also go old school — phone calls with close ones would also work.
2. Share your experience at work
One phenomenon associated with the pandemic is that almost everyone around the world shared similar experiences — working remotely from home, being Zoom-bombed, having their movements restricted and craving for some personal space/human contact.
Research suggests that the sharing of experience enables people to enhance their self-esteem, hopefulness, and resilience. 
In fact, a perspective in clinical psychology holds that self-disclosure and sharing one's experience are prerequisites in the treatment process to overcome stressful and traumatic events.
Sharing our individual Covid-19 stories can boost the perception of emotional and social support and influence one's wellbeing and performance in turn.
Employees can obtain beneficial information, receive support, and express care and concern towards others during these sharing sessions.
For example, some colleagues shared the challenges they faced home-schooling their kids while working from home.
Many felt anxious and burnt out from the pressure they experienced being pulled in multiple directions.
Those who managed this better said that they figured out a schedule of when they could attend calls and deliver work. They communicated this to their managers and worked out a compromise.
It helps that during this period, many are more understanding given the situation.
In addition, it is well-documented that social interactions among patients or victims have been found to be essential factors contributing to psychological adjustment to traumatic events. 
Therefore, I urge you to share your experiences, concerns, or anxiety with your coworkers (including your supervisor) at work.
3. Be altruistic
Individuals can make a positive difference either by volunteering or helping others. This applies to work as well. 
Many have experienced a great deal of uncertainty during the pandemic, leaving them feeling very helpless. The only control they have is over their own actions.
Thus, employees could put in their time and resources to help others in order to change the surroundings and their mindsets. 
This provides an opportunity to change their social environments and develop positive assessments of their influence, because they take the initiative and use their volition to drive change. 
In addition, those who engage in helping others are likely to attribute the cause of the successful experience to the self.
Many everyday heroes emerged during this trying time. 
Many of our school alumni volunteered to either man the phones for contact tracing, or help donate supplies to the dormitories. 
Even the simple act of a colleague donning a superhero costume to man the temperature screening station brought cheer to those in line. 
By having these positive and pro-social experiences, people could change their mindset and surroundings for the better.
Altogether, helping others is likely to increase perceived pro-social impact and positive psychological wellbeing for employees who still struggle with pandemic-related anxiety.
History has shown how survivors of traumatic events such as the Sept 11, 2001 terrorist attacks, the severe acute respiratory syndrome outbreak or the 2008 global financial crisis have coped with the aftermath and continue to fulfil their responsibilities at home and at work. 
As more employees return to the workplace, we can all take steps to help one another in this transition. The interaction with others, sharing of experiences and helping of others will make it a better day for all.
ABOUT THE AUTHOR: 
Kim Sooyeol is an assistant professor in the Department of Management and Organisation at the National University of Singapore (NUS) Business School. He holds degrees in human resource management and organisational psychology. These are his own views.