After the Two Sessions, all eyes on Beijing's promise of the China Dream
That most of the global media have in the past week trained their focus on China's Two Sessions despite the country still coming to grips with Covid-19 must surely be a welcome relief for the Chinese Communist Party (CCP).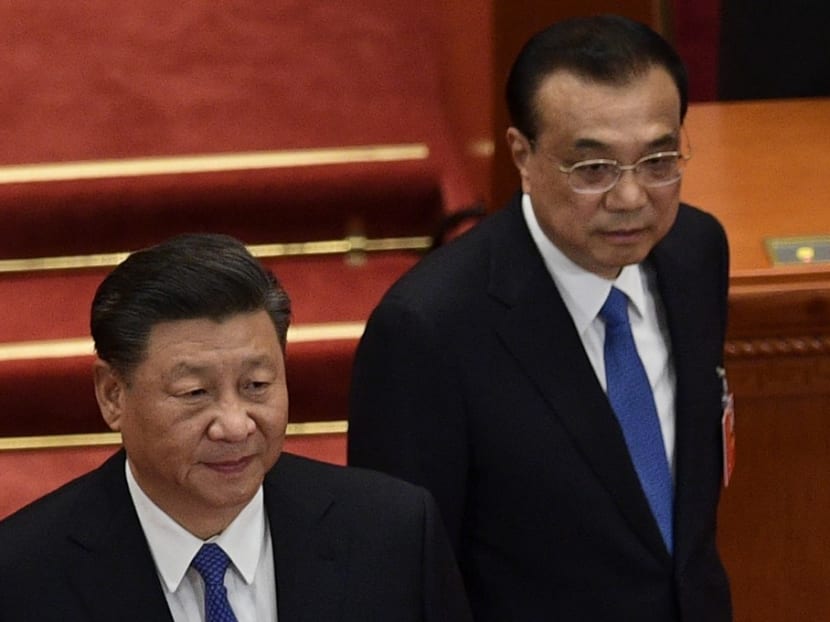 That most of the global media have in the past week trained their focus on China's Two Sessions despite the country still coming to grips with Covid-19 must surely be a welcome relief for the Chinese Communist Party (CCP).
The fact that the Chinese People's Political Consultative Conference (CPPCC) and the regime's rubber-stamp parliament, the National People's Congress (NPC), could go ahead surely helps to reinforce the facade that China is back to business as usual.
The CCP's mouthpieces have previously sold the narrative that its authoritarian political model holds an edge over a few bungling western governments in dealing with the pandemic.
Yet the messaging coming out of the NPC and the CPPCC tells a different story.
The apprehension shown by the CCP for the first time since 1994 in declaring an economic growth target says a lot. This is after all a regime that has prided itself on its performance legitimacy at home and its economic heft abroad in the post-Deng Xiaoping era.
Premier Li Keqiang declared that a specific target for economic growth for this year has not been set on the grounds that Beijing "will face some factors that are difficult to predict in its development due to the great uncertainty regarding the Covid-19 pandemic and the world economic and trade environment".
Nonetheless, one can infer from this the CCP leaders' anxieties over the likelihood that numbers this year will probably be one of the lowest on record since China's economic opening-up.
With the economy contracting 6.8 per cent in the first quarter compared with the same period last year, a number of economic experts have forecasted that the country's overall growth figures for the year will likely fall somewhere between 2.5 and 5 per cent.
They add that it could take up to three years before the economy recovers to its pre-pandemic annual average of 6 per cent.
Whilst the Chinese economy has for some years grown more slowly than the double-digit growth rates of the previous decade, such unprecedentedly low figures, if they come to fruition, will carry extra significance given its timing.
Lest we forget, next year marks the first of two milestones of President Xi Jinping's "China Dream".
The first is for China to become "a moderately prosperous society by 2021", the centennial of the CCP's founding.
The second is for the nation to then transform itself into "a prosperous, strong, democratic, culturally advanced, harmonious and modern socialist country" by 2049 — 100 years since Mao Zedong established the People's Republic of China.
With 2020 now nearing the halfway mark, surely there is only so much the CCP can do before 2021 to make good its pledge of building a moderately prosperous society in all respects and lift more of the Chinese populace out of poverty.
A STABILITY-FIRST APPROACH
Against that backdrop, the draft recommendations at the Third Session of the 13th NPC have unsurprisingly focused on economic recovery — with proposed stimulus packages aimed at "maintaining security across six areas" (保六 baoliu).
These entail securing: Job security, basic living standards, the normal functioning of primary-level governments, operations of market entities, food and energy security, as well as stable industrial chains.
Towards that end, China's Ministry of Finance announced a slew of fiscal and tax policies to help rejuvenate the economy and maintain social stability.
The central government will also be including a new one-time special payment totalling 605 billion yuan (S$120 billion) as part of its transfer payments to local authorities to help them meet their obligations under those six areas.
In what appears to be a pre-emptive response to the threat of destabilisation, the NPC report made a point of prioritising "key groups": Higher education graduates, rural migrant workers and demobilised military personnel.
The inclusion of demobilised military personnel may strike some as curious. Yet one need only to think back to the scene on Beijing's major thoroughfare in October 2016 — where as many as 27,000 People's Liberation Army (PLA) veterans from across nine different provinces organised a demonstration outside the Central Military Commission headquarters along Chang'an Avenue.
Specifically, the protestors charged that local officials had been derelict in their duties and failed to administer retirement benefits and job allocations that they had been promised.
Likely mindful of the 300,000 PLA personnel retrenched since 2015 — and perhaps some of the 50-million-plus others still alive — it was announced on the first day of the NPC that the government would raise the limit on deductible tax for self-employed military veterans seeking work or starting a business.
This is in addition to reinstating the social security accounts of those that had been discontinued. The NPC report adds that Beijing "supports the development of a system to safeguard services for demobilised military personnel so as to effectively guarantee their due benefits".
Reading between the lines, one can surmise that such a system remains a work in progress — even though China had set up a Ministry of Veterans Affairs two years ago.
Although the ministry is supposed to embody a centralised management and support system for veterans, the distribution of welfare to the latter has continued to be impaired.
This is because under China's highly decentralised fiscal system, implementation of central government policies is undertaken by the local authorities.
PUTTING ITS MONEY WHERE ITS MOUTH IS
A 6.6 per cent increment from the previous year's national defence budget (officially, around 1.27 trillion yuan) should help insulate serving PLA soldiers from the debilitating economic effects of the virus.
More importantly, that could help the CCP garner their continued support as the party-state's last line of defence.
But there are also an estimated 70 million to 80 million civilian workers believed to have already been made redundant by the pandemic — as well as another 8.7 million university graduates looking to enter the job market this year — who likewise need to be sated.
It remains to be seen if the 53.9 billion yuan the central government has set aside for employment subsidies will be effective in stabilising the job market.
Similarly, how Beijing will put to use a purported 148.8 billion yuan in hardship funds as well as 28.6 billion yuan worth of medical assistance is an open question, given that details will be announced only later.
Moreover, in claiming in the NPC report that local authorities will be "pressed" into ensuring local residents' basic wellbeing and salary payments, the central government can be said to be shifting those responsibilities downward.
Put another way, should local authorities fail in their duties, it certainly won't be for Beijing's lack of trying.
The stakes are high for the CCP, given Mr Li's revelation on May 28 that there are still 600 million people living on a monthly income of 1,000 yuan or less.
Having announced 4 trillion yuan worth of rescue packages, the CCP must now make sure that it puts its money where its mouth is and guarantee that those hardest-hit in Chinese society will be well-served by the stimulus.
As well as maintaining its performance legitimacy, the party concomitantly would also be doing itself a great favour.
ABOUT THE AUTHOR: 
James Char is Associate Research Fellow with the China Programme at the S. Rajaratnam School of International Studies (RSIS), Nanyang Technological University. He is the principal editor of a number of special issues in top-tier journals and most recently edited 'The People's Liberation Army in its Tenth Decade: Assessing 'Below the Neck' Reforms in China's Military Modernization'.