Airlines target millennials with lifestyle branding
Air France will debut a new carrier named Joon in the third quarter of the year, apparently following in the footsteps of Lufthansa and IAG (International Airlines Group), which also owns British Airways (BA), Iberia, Vueling and Aer Lingus — but with a different focus.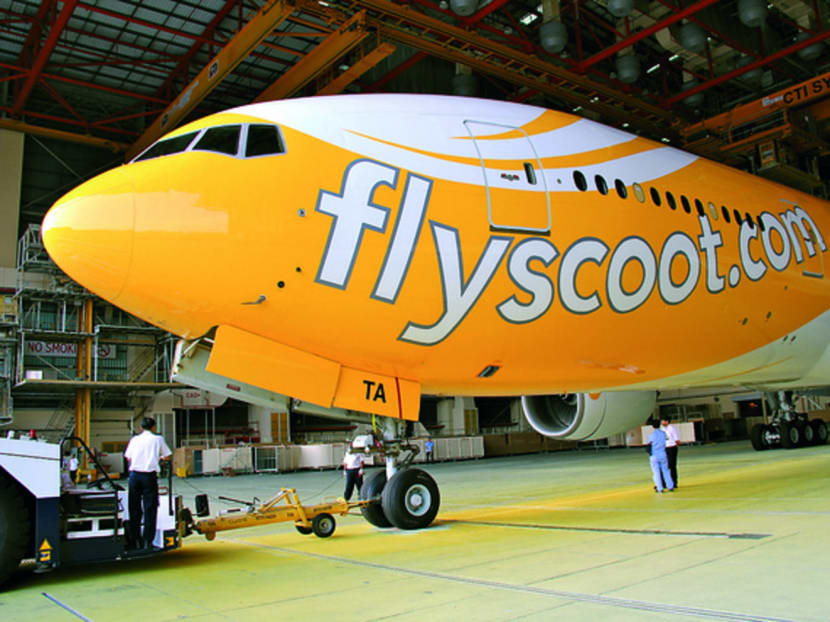 Air France will debut a new carrier named Joon in the third quarter of the year, apparently following in the footsteps of Lufthansa and IAG (International Airlines Group), which also owns British Airways (BA), Iberia, Vueling and Aer Lingus — but with a different focus.
Joon will not be a low-cost carrier like Lufthansa's Eurowings and IAG's Level, which compete with the likes of Ryanair, EasyJet, Norwegian Air Shuttle and Iceland's Wow Air on price.
Air France says Joon will offer original products and services that reflect those of the parent airline. That is not saying that the price of the air ticket is not important, but rather that the primary appeal will be its brand.
Joon is being promoted as a "lifestyle brand" targeting millennials, designed to meet the requirements and aspirations of a young working clientele whose lifestyles revolve around digital technologies that include social media and an array of electronic tools and IT applications.
Baby boomers have long been the backbone of travel on legacy airlines, but it is millennials who are shaping the business, going forward. According to Air France, this new generation of travellers between 18 and 35 years old are "epicurean, connected (and) opportunistic ... they know how to enjoy every moment and are in search of quality experiences that they want to share with others".
In line with its image, Joon will sport a stylish, electric blue livery and trendy-casual uniforms — think blazers, polos, ankle pants and sneakers. The colour symbolises the airline's dynamic attitude, embracing sky, space and travel, and depicts a positive, "go-getter" attitude. While details about other onboard amenities are not yet known, you can expect these, including meals and entertainment, to be designed and packaged with adventure-seeking jet setters in mind.
Joon's playful chic reflects the kind of statement Asian low-cost carriers are already making — boldly unconventional, as in the youthful dynamics and tongue-in-cheek branding by AirAsia, Jetstar and Scoot.
Even their colour schemes — bright and bold — all hint at a cheerful disposition that is outgoing and game for new experiences.
Indeed, Air France might well glean a lesson from Scoot's strategy. The Singapore Airlines subsidiary prides itself as "an airline for the young, the young-at-heart and the value-seeking". It is targeted at travellers who yearn for "spontaneous discovery, connections and fresh experiences" — cleverly summed up as "Scootitude".
Targeting IT-savvy travellers, Scoot turns to social media to hype its brand, communicating in the language of millennials, with humour and quirkiness to create a fan base of potential customers. AirAsia and Jetstar are similarly tech friendly, aimed at encouraging direct online bookings. For instance, AirAsia's Web address is boldly inscribed across the fuselage of its aircraft.
Indeed, Scoot and Joon are more like each other than their respective Asian and European competitors. They have short, punchy names that resonate with young jet-setters in this Instagram and text-messaging age, and that thrive on directness, speed, immediacy and efficiency. Appropriately, Joon's name is a play on the French word "jeune", which means "young".
On the other hand, AirAsia and Jetstar, like Eurowings and Level, are driven primarily by price, as reflected in their corporate and marketing slogans.
For AirAsia, cheap airfare means: "Now everyone can fly." Jetstar goes from "All day everyday low fares" to "Low Fares, Good Times". Taking the cue from Scoot, it may be time for them too to shift gears and place more emphasis on brand positioning.
When Scoot was inaugurated, its outlandish slogan was unmistakably loud: "Get Outta Here!" Since incorporating sister budget carrier Tigerair, the new Scoot tagline — "Escape the Ordinary" — continues to convey the irrepressible spirit of adventure.
Quite aptly, Scoot has announced plans to fly to more off-the-beaten track destinations such as Kuantan in Malaysia, Palembang in Indonesia and Harbin in China — ports that are shunned by legacy airlines.
In appealing to millennials' preference for exotic places over popular tourist destinations, the likes of Scoot can work at carving out a niche market of their own, not one necessarily driven by price alone.
Air France says Joon will offer more than just a flight and a fare; rather, it promises a "global travel experience". As competition between legacy airlines and low-cost carriers narrows now that the latter are operating longer distances and offering upgraded products, value has become a more important determinant of choice.
By and large, millennials are not particularly wowed by frills, but that does not follow that they go for the cheap and cheerful.
They pick what they want rather than go along with a set menu, so that their dollar can stretch to embrace more experiences. They are travelling more frequently, unlike baby boomers who prefer to wait until they have saved up enough to splash on something grander.
For millennials, travel is more a necessity than a luxury. For baby boomers, the flight is part of a well-deserved reward for having worked so hard to achieve it.
According to Air France, Joon's conception was inspired by the new generation of travellers. Originally planned to be a budget offshoot like Eurowings and Level, Air France has since clarified that Joon is not a low-cost carrier.
The classification is inconsequential. As the competition between legacy airlines and low-cost carriers levels, the moniker "budget airline" is becoming somewhat of a misnomer. Low cost or not, Joon and Scoot are stepping up the game as millennials take over from baby boomers in reshaping the travel industry.
ABOUT THE AUTHOR: David Leo is a published author and aviation veteran