Are Singaporeans really politically apathetic?
When I was conducting research for my PhD dissertation, I had to talk to many ordinary Singaporeans.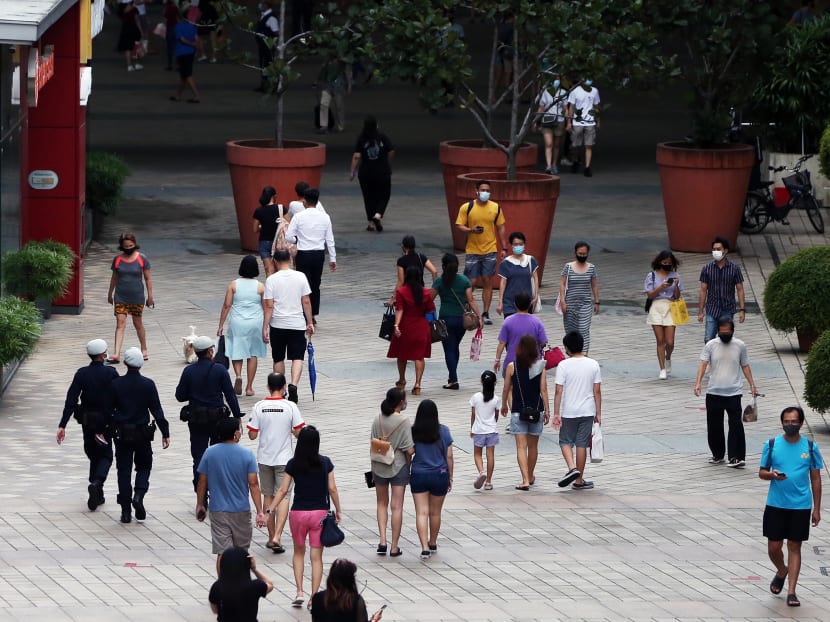 When I was conducting research for my PhD dissertation, I had to talk to many ordinary Singaporeans.
The moment people I approached found out that I wanted extended chats with them on politics and societal issues, many retreated, indicating that they had nothing to say on these topics.
Quite a few did agree. But I sensed an air of bemusement among many, followed by repeated caveats that I should take their responses with a pinch of salt because they were not experts on these issues.
Many also expressed confusion given that they were not politicians, who they felt would be more qualified to talk about politics.
It took some convincing for them to realise that I was not trying to construct a booklet of model answers, and just wanted them to talk about how they felt on various issues.
Therefore, I was unsurprised when the most recent World Values Survey (WVS) report released by the Institute of Policy Studies (IPS) revealed that political interest is low among Singaporeans.
More specifically, 37.2 per cent said that they were either somewhat or very interested in politics. Of this group, only 4.8 per cent indicated that they were very interested.
In addition, in spite of what has been discussed about the youth becoming more politically involved or engaged, there were also no marked age differences in political interest levels.
So are Singaporeans politically apathetic?
The politically apathetic Singaporean is not a new characterisation, given that it has been part of the Singapore lexicon since the early 1980s.
However, the WVS results show that respondents with higher interest in social issues and who have more liberal views on the family and sexuality are more likely to have higher overall political interest than others.
While this group is younger on average compared to the general sample, the broader findings of the survey suggest that higher political interest is not just an effect of age.
Rather, younger people are more likely to be interested in societal issues, which in turn leads to a higher overall level of interest in politics.
Of course, there are periods when higher levels of political interest can be observed, such as during the election period every four or five years.
However, the interest wanes after results are announced and people get their fill of discussing why certain parties won or lost. Essentially, life goes back to normal.
But what is normal life to Singaporeans?
In the first report on WVS, "Our Singaporean Values", released in February 2021, it was revealed that only 43.4 per cent of the respondents said that politics was either very or rather important in their lives, and was ranked last when compared to family, friends, work, leisure, wealth and religion.
It should be noted that for these questions, no definitions were provided, so respondents ranked their importance based on how they individually understood these terms.
During my conversations with ordinary Singaporeans, the same pattern emerged.
Many people I talked to were not interested in politics, and they said that politics was not a popular conversation topic with family and friends.
It was also not a key focus of their lives; instead, careers, taking care of their families, leisure activities, popular entertainment and so on took up the bulk of their time.
But further conversation almost always revealed that they did have thoughts on social issues and current affairs.
The more they knew about a topic beforehand, the more detailed their opinions were.
Therefore, it is not that they had no interest in politics. Rather, their opinions on and interest in specific issues did not, to them, qualify as "political" interest.
It appears to me that the term "politics" intimidates many because they narrowly define it in terms of elections and political ideology.
Since they do not come in contact with these aspects regularly, they are not viewed as priorities.
Furthermore, people who do not prioritise politics defined in these terms are unlikely to spend much time reading about it or bringing it up in conversation.
With a lack of practice, they feel even less confident about their ability to have an intelligent or informed opinion, which results in even lower motivation to think or talk about politics.
Essentially, they get caught up in a vicious circle, which further lowers their overall interest in politics.
THE BROAD SPECTRUM OF 'POLITICS' 
But politics can refer to much more than just elections, political parties, and ideology.
Broadly defined, it includes the activities and processes involved in group decision-making, which means that social issues or current affairs can also be considered part of this term.
Moreover, Singaporeans are not unaware when it comes to policies and current affairs of the country.
The WVS asks respondents how they feel regarding specific aspects of surveillance and immigration – for example, whether immigration will increase diversity, or whether they agree with having video surveillance in public spaces.
These are issues linked directly to daily life, and individuals can use their experiences to give an answer.
The majority were able to give a clear answer, given that less than 4 per cent of the sample refused to answer or did not know what option to choose.
The same cannot be said about more abstract political concepts.
When asked about whether they leaned left or right in their general political orientations, 13.3 per cent said that they did not know, and therefore did not give an answer.
Similarly, 10.2 per cent indicated that they did not know how to answer when asked about whether society should be defended valiantly against subversive forces, gradually improved by reforms, or changed radically by revolutionary action.
Political science students would be familiar with these terms, but that is unlikely to be the case for many other lay Singaporeans, unless they have been reading up on their own.
Reading up on political theory and abstract concepts can be too dry and tedious for beginners. Moreover, it can be very difficult to relate those ideas to what is being practised in the world today.
However, the WVS results indicate that people do think about issues that directly affect their lives.
I suspect it will take a paradigm shift in how Singaporeans view politics for responses to political interest questions to reflect actual levels of interest.
There is value in understanding more about how things work locally, especially when there is already interest and knowledge in specific policies.
Given that parliamentary debates are now being streamed and made available online, those interested in that aspect of local policymaking have easy access to an additional source of information.
While there are likely to be many considerations in policymaking that citizens do not directly recognise, individuals can still think about these issues, have conversations with others about them and, perhaps most importantly, listen to and consider different perspectives.
After all, gaining a better understanding of our country can boost one's involvement and stake in the country.
ABOUT THE AUTHOR:
Dr Teo Kay Key is a postdoctoral fellow at IPS Social Lab of the Institute of Policy Studies, National University of Singapore.