Are S'pore's pandemic pet owners ready for the responsibility?
They say a pet is a friend and companion for life.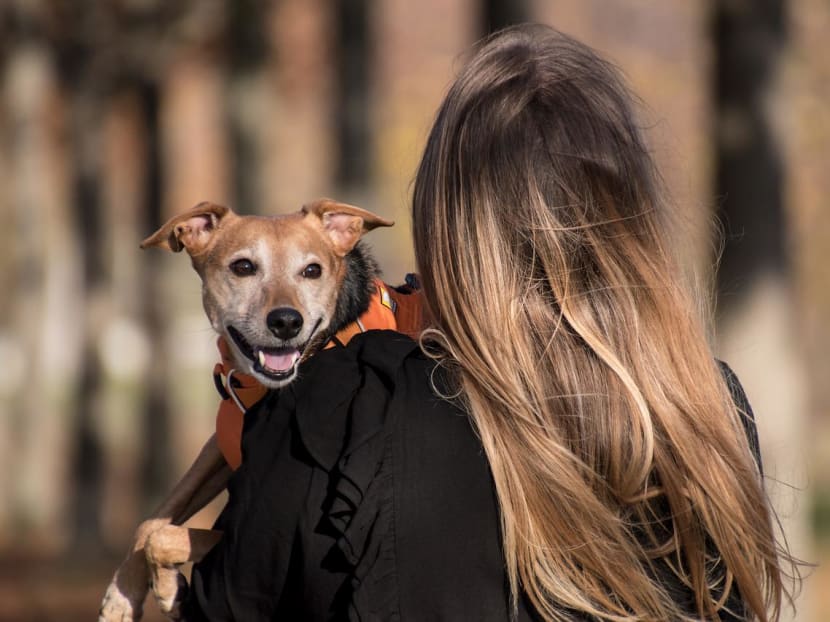 They say a pet is a friend and companion for life.
Never was that clearer than during the Covid-19 pandemic when Singaporeans, kept isolated by social distancing rules, turned to bringing furry friends home to keep them company.
A October 2021 survey of Singaporean 1,018 pet owners broadly representative of the population by pharmaceutical company Boehringer Ingelheim Animal Health Singapore found that about 30 per cent of the pets were acquired during the pandemic, with nearly half the respondents being first-time owners. 
They cited companionship as their top reason for getting a pet, alongside other factors such as providing emotional support.
But as we resume socialising, working, and travelling in 2022, what will become of these pandemic pets?
Minister of State for National Development Tan Kiat How had recently shared in Parliament that there has been an increase in the number of pet abandonments in the past five years.
Half of these cases involved the abandonment of cats. 
Some animal welfare groups in Singapore have seen a 30 per cent increase in the number of abandoned pets. The groups say that the upward trend became more apparent six months ago, when the economy started to open up and some form of normalcy was restored.
Global trends have also revealed an increase in the abandonment of these "pandemic pets" as people return to work.
While the number of animals under the care of Singapore's Society for the Prevention of Cruelty to Animals (SPCA) has been consistent in the last few months, suspected pet abandonment cases can be hard to trace.
Singapore is not alone in this regard. Countries such as the United States, United Kingdom, India and South Korea have all reported a jump in cases of pet abandonment following a pandemic-induced pet-buying surge.
While the vast majority of pet guardians will not abandon their pets, we need to be mindful of the rising trend and growing concerns about the possibility of lockdown pets being abandoned as Covid-19 restrictions ease. 
A pet is a lifetime commitment, and it is important to consider all factors before taking on this responsibility. We also hope that penalties for abandonment will continue to be reviewed to ensure that they remain effective.
Recently, Singapore's Rehoming and Adoption Workgroup, made up of veterinarians, animal trainers and members of animal welfare groups, introduced new guidelines which require written adoption agreements and a pre-adoption screening process aimed at addressing this issue.
The guidelines covering the responsibilities and expectations of adopting a pet are indeed timely and the SPCA was involved in the discussions leading up to the changes. 
They are very much welcomed as they ensure a better standard of care and accountability across all stakeholders involved in an adoption. 
It is heartening to see improvements being implemented towards greater animal welfare and it is our hope that we can continue reviewing and enhancing other guidelines in the same manner.
MOST UNAWARE OF PET HEALTH NEEDS 
Awareness of pet health issues remains surprisingly low in Singapore, even as most owners treat their fur-babies as family and fear losing them to illness.
One simple example: It is common for many pet owners to give their pets lots of treats. 
Over half of owners surveyed by Boehringer Ingelheim admitted to overfeeding their pets, with 40 per cent believing this was good for the animal. But obesity in pets may result in a raft of health problems, such as diabetes and arthritis.
Apart from weight, there is also a host of common pet illnesses, such as parasitic infestations, respiratory infection, heart disease, and cancer, that most owners surveyed possessed little or no knowledge about. 
Not only do these diseases impact the health of our beloved pets, but infectious and transmissible illnesses could impact our very own. 
For example, the largest epidemiological study of parasites in Asia showed that 15 per cent of dogs in Asia were exposed to Ehrlichia spp — a tickborne pathogen that causes fever, lethargy, depression, nosebleed, and anaemia in dogs.
The rise in digital sharing platforms and social media has made people more aware of the importance of preventive care and annual check-ups. 
However, obtaining information from online sources can also lead to misinformation being spread easily. 
Hence, we strongly advocate that pet owners always seek advice from their trusted vet for any health-related queries. Pet owners should also take the initiative to read up on the necessities of an animal's medical care before bringing a new pet home.
So, what happens when a pet appears to be unwell? 
The Boehringer Ingelheim survey revealed that most owners would rush the animal to a vet, but nearly 19 per cent of those surveyed prefer to self-diagnose by going on Google, YouTube and even TikTok to research causes and treatments. 
Slightly more than 8 per cent adopt a wait-and-see approach, holding out vet visits until symptoms worsen and 11 per cent also admitted to not taking their pets to a vet at all.
BECOMING BETTER OWNERS 
It is good news that many Singaporeans have embraced the joy and companionship that pets provide. And as the nation begins to recover from the grips of Covid-19, many families will emerge from the pandemic with an extra furry friend or two.
Yet at present, many are not adequately aware of the responsibility that comes with owning a dog or cat.
With so many more pets in the nation, and low awareness among owners around best practices to raise healthy animals, we could see the potential worsening of pet health and welfare on Singapore's horizon.
However, with a nation of animal lovers, we are hopeful for change. 
First-time pet owners often adopt with good intentions in mind.
Let's support them to be responsible pet owners with education on the basics of pet nutrition, pet care, spotting and managing common diseases, and the importance of preventive healthcare, including vaccinations and checkups. 
There are also innovative technologies, such as telemedicine, that can be explored to make it more convenient for owners to get sick pets treated earlier.
We also need concerted efforts to expand pet campaigns which are focused on avoiding impulse buying and encouraging responsible adoption. 
There is no shortage of tools and resources at our disposal. 
Let us take it upon ourselves to use them in providing the best care possible for our furry loved ones, helping us to, in turn, become a nation of better owners.
ABOUT THE AUTHORS:
Dr Tan Do Yew is regional technical manager for companion animals at Boehringer Ingelheim and Aarthi Sankar is executive director of SPCA.