The art of negotiating your desired pay
Salary negotiations during job applications are never easy, whether you're a fresh graduate landing your first job or an experienced worker making a career switch. So what are some factors to take into consideration when it comes to salary discussions and how best to negotiate for your desired pay?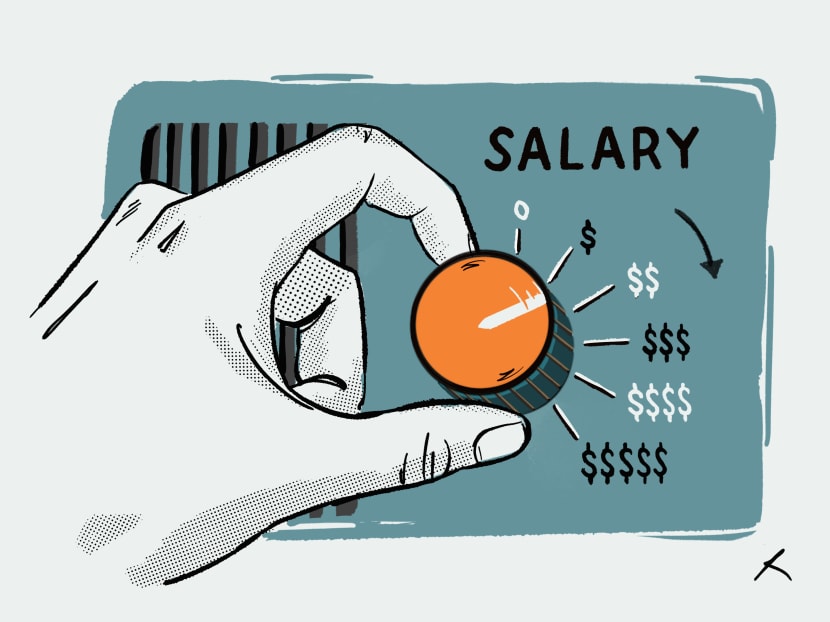 Salary negotiations during job applications are never easy, whether you're a fresh graduate landing your first job or an experienced worker making a career switch.
In Singapore, most companies are willing to pay up to 20 per cent above last-drawn salaries, particularly for senior or specialised roles and for talents that are hard to come by in a particular industry.
It is common for companies to ask for your previous payslips to verify your previous salary. This is not the practice elsewhere.
Some American states have passed laws banning employers asking for salary histories.
So what are some factors to take into consideration when it comes to salary discussions and how best to negotiate your desired pay?
KNOW WHAT YOU ARE WORTH  
According to Sun Tzu's Art of War, "If you know the enemy and know yourself, you need not fear the result of a hundred battles."
Every candidate needs to start by knowing what skills and value they bring to the table. According to the World Economic Forum, the top skills in demand for 2020 include soft skills such as complex problem solving, critical thinking, creativity, and people management.  
These are skills in high demand, especially by companies in the technology space.
Those with these skills tend to change companies every few years — they stay until they outgrow the company and move on to apply their skills and experiences in other similar digital environments.  They are able to move relatively easily, with promotions and good salary jumps because such talents are in short supply.
During your job interview, sharing actual examples that illustrate these in-demand skills would put you in a better stead when it comes to salary negotiations.
For those who have been working for many years and fear being left behind by the technology revolution, there is still hope. Gain leverage by tapping initiatives such as SkillsFuture to develop new skills and explore career opportunities.
Tertiary institutions such as the National University of Singapore (NUS) are also rolling out lifelong learning programmes to provide its alumni with industry-relevant courses so that they stay competitive in a digital age.
The other thing is to understand your skills and know who needs those skills. I know of someone in his 60s who is earning a high salary because of his expertise with a very niche technology.
He is sought after by companies which rely on that technology.
Once you understand your value, you will have a base to negotiate.
HOW ABOUT FRESH GRADUATES?
Many fresh graduates apply for graduate programmes such as Management Associates and Graduate Trainees as they feel it is a foot in the door at top organisations.
However, applicants must understand that they will have no bargaining power when it comes to salary negotiations as everyone who gets into the programme has the same starting pay.
Some programmes accept those with work experience as well. So those with one to two years under their belt may well have to be prepared to take a pay cut.  In spite of this, many still accept these roles because of their longer-term career potential.
Another way to gain entry into top organisations and have more advantage when it comes to salary negotiations is via internships.
Many NUS Business School students have three to four internships under their belt by the time they graduate. We are also seeing more students delaying their graduation by a semester to complete six-month internships.
Many companies increasingly recognise them as working experience, and are more willing to hire interns who have performed well for full-time roles, as they are already familiar with the company and its culture.
We worked with a student whose goal was to join a Fast Moving Consumer Goods company as a marketing manager after she graduated.  
During her time in school, she focused on securing internships and management trainee roles that could build myriad different and relevant experiences, as well as networks with companies such as L'Oreal, Unilever and Kraft Heinz.
Her focus and tenacity eventually secured her a permanent role with Kraft Heinz upon graduation two years ago. She currently is a marketing manager with Unilever.
Here are some tips to keep in mind before you enter into a salary negotiation as a job applicant:
1. Know what you want
Be clear about what is the upper limit of your request or negotiation position. This should be realistic so that there is room for negotiation. Do some research and ask around to find out what a reasonable figure would be.
2. Decide when to walk away
Decide upfront an absolute lowest number you will accept, so you know when you should walk away from the negotiation table. Of course, this figure may change depending on the circumstances.
For example, a graduating student I met said the minimum salary he would accept was S$4,500. As some months went by without him receiving any job offers, that figure went down to S$3,000 and even S$2,000. He had to settle for lower pay due to the market conditions.
3. Find out who the decision-maker is
A positive connection with the hiring manager during the interview process may work in the applicant's favour. This is because the hiring manager may also have a say in the salary discussion if his/her department is funding the remuneration in part or as a whole.
4. Be positive, and not arrogant
While negotiations are generally serious, be positive and pleasant. Do not come across as pushy, arrogant or desperate. Maintain a positive outlook; even if it does not work out, maintain the relationship, as you never know what other opportunities might come up.
Always draw upon genuine work experiences to illustrate your capabilities and how they can be of value to the employer.  
This is evidence that you can walk the talk. A good understanding of one's skills will go a long way in all salary negotiations.
ABOUT THE AUTHOR:
Kenneth Lam is a career advisor with NUS Business School's Career Services Office, which works closely with business undergraduate and postgraduate students to prepare them for their careers. This is part of a series of career-related commentaries which TODAY is running in partnership with the school.