Hike in retirement and re-employment ages prudent, but let's also consider their meaning for younger workers and tackle ageism
Given Singapore's rapidly ageing population and its increasing life expectancy — along with the well-documented issues related to them, such as retirement adequacy — it would be ideal if the changes to the retirement, re-employment ages could be implemented immediately.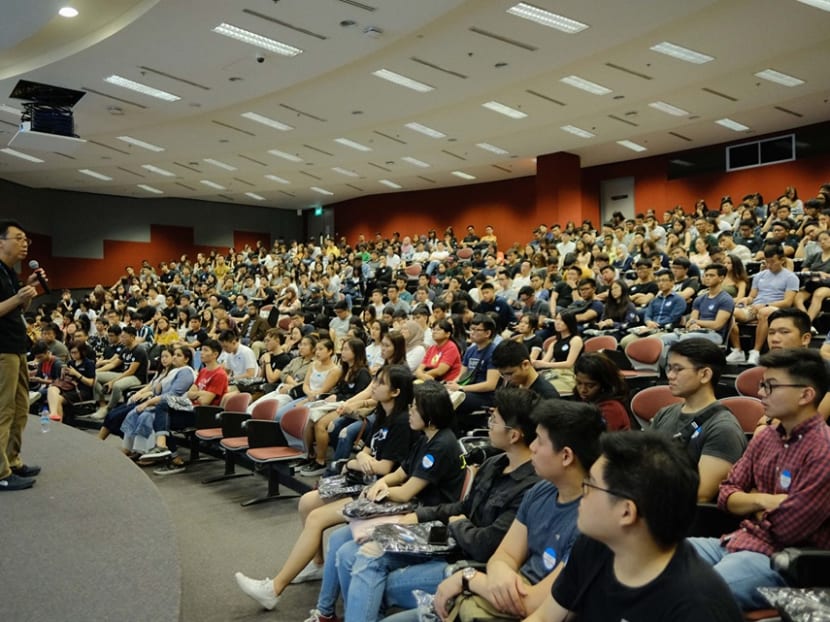 The changes to the retirement and re-employment ages announced by Prime Minister Lee Hsien Loong — along with assurance that they will not be linked to Central Provident Fund (CPF) withdrawal policies — represent significant adjustments to both the nation's employment and pension systems.
During his National Day Rally speech on Sunday (Aug 18), Mr Lee announced that Singapore will, in   "gradual steps", raise its retirement age from 62 to 63 in 2022, and eventually to 65 by 2030.
The re-employment age will be increased from 67 to 68 in 2022, and eventually to 70 by 2030. Employers are required to offer re-employemnt to eligible employees up to the stated re-employment age.
Although many countries such as Denmark, Australia and Japan are also planning to raise the retirement age, Singapore's new policy is different in that the CPF payout eligibility age is not linked to the retirement age. In some countries, the retirement age is linked to the worker's pension withdrawal.
Mr Lee stressed that there are no changes to CPF withdrawal policies or ages, and that CPF members can still withdraw some money at age 55 and start their monthly payouts from age 65.
In fact, CPF contribution rates will also be raised over the next 10 years gradually for workers aged 55 to 70, he said in his speech.
Given Singapore's rapidly ageing population and its increasing life expectancy — along with the well-documented issues related to them, such as retirement adequacy — it would be ideal if the changes to the retirement and re-employment ages could be implemented immediately.
For one thing, a rise in the retirement age will reduce the risk of older workers being rehired as non-regular workers.
However, taking into account that some sectors will need time to adjust to the changes and the uncertain global economic outlook, the "gradual steps" announced by Mr Lee make for a realistic timeline and are likely to result in greater buy-in by the various stakeholders.
With a three-year transition window (2022) and 11 years as the target date (2030), the timeline will allow corporations to think through all their human-resource policies, including health insurance, training programmes, job redesign and medical leave.
The Tripartite Workgroup on Older Workers, which was formed last year by the Manpower Ministry and comprises government, employer and union representatives, will also be able to monitor closely the outcomes and take into account prevailing economic and labour market conditions before moving to the second and third round of increase in the lead-up to 2030.
The public will also have more time to digest the changes and understand their rationale.
Of course, it would be better if more companies here could implement the changes earlier. Labour movement chief Ng Chee Meng told CNA938 in an interview on Aug 15 that more than 50 companies have voluntarily raised the retirement or re-employment age.
Perhaps these companies can take the lead in sharing with others the benefits of raising the retirement age, which might encourage more companies to follow suit.
The Government and the labour movement should look for more real-life stories of companies in various sectors which have benefitted from voluntarily raising the retirement and re-employment ages of their employees to showcase the best practices of elderly-friendly labour policy. 
There is certainly a need to raise awareness among employers about the value of older workers.
Along with this, employers need to identify the training needs of mid-career and older workers; conduct career conversations and job redesign for older workers; create more part-time job opportunities for older workers and prepare them for the retirement transition.
At a broader level, there is also a need for a mindset change in society. Let's face it — ageism still exists in the workplace, here and elsewhere, with aged workers often seen as feeble and unproductive.
Their continued presence in the labour market may even be perceived as depriving younger workers of employment and career-advancement opportunities. A mindset change will first require more public education — both formal and informal to people of all ages — on a wide-range of issues.
These include the possible impact of an ageing population; promoting positive and productive ageing; educating people about the benefits of raising the retirement age; encouraging ageless employment; and retaining retired workers as mentors, whether paid or voluntary, or as reserves.
There is also a need to increase awareness on the benefits of fractional employment, especially job sharing between the young and old, which can result in intergenerational knowledge and skills transfer, and help employers to adopt this practice for their organisations.
Even as the current focus is on ageing workers, and rightly so, we might also need to start thinking about the younger cohort, especially with the rise of the gig economy.
Will younger workers still want to be bound by any retirement age at all —  or will they prefer to have more flexible part-time work, phased retirement, job sharing, or even flexible job-hopping when they get old?
Will they need a different set of retirement options that take into account their skill sets and preferences which may be vastly different from that of their parents and grandparents?
While this may seem more like an issue for the future, it may be better not to kick the can down the road and let the grandchildren handle it.
ABOUT THE AUTHOR:
Carol Ma Hok Ka is Head of the Master and PhD of Gerontology Programme at the S R Nathan School of Human Development and a Senior Fellow at the Centre for Experiential Learning, Singapore University of Social Sciences.