Big invention does not happen overnight — or in 5 years
In 2010, Singapore committed S$16.1 billion to fund research, innovation and enterprise over five years. A smart move providing the foundation and fuel for Singapore's long-term growth.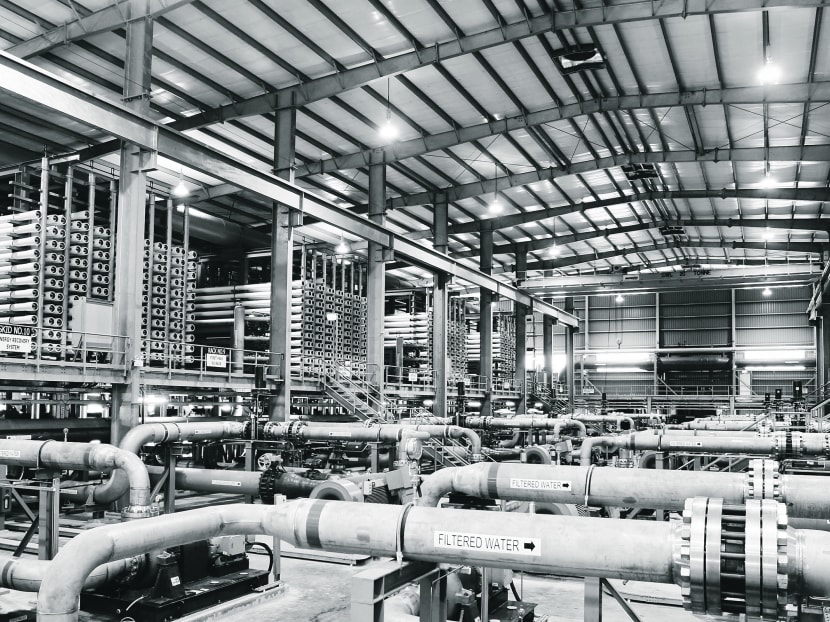 In 2010, Singapore committed S$16.1 billion to fund research, innovation and enterprise over five years. A smart move providing the foundation and fuel for Singapore's long-term growth.
But for research, is five years really long term? It took me five years and more than 5,000 prototypes to perfect my design for a bagless vacuum cleaner. It was a gamble; I flirted with bankruptcy on a number of occasions, had to re-mortgage my house and borrow hundreds of thousands of pounds. I (and thankfully, my wife too!) believed in my idea, but even once I had got it working, success did not happen overnight.
And that was a vacuum cleaner — one single product. Big invention needs big — and long-term — investment.
Take, for example, nanotechnology. Scientists all over the world, but led by England's Cambridge University, have been researching nanotechnology since the 1960s and they are still unlocking its potential. Paper batteries, which will be lighter, thinner and more efficient than anything we currently know, will only be possible with carbon nanotubes.
And there are countless other applications. In universities and technology companies across the world, there is now a race to commercialise these ideas — the result of decades of investment and research.
RARELY A 'EUREKA' MOMENT
At Dyson, engineers are working on a technology pipeline stretching 25 years into the future, coming up with new ways of solving problems, then prototyping, testing and perfecting them. Inventing something worthwhile takes years — there is rarely a eureka moment, it is rather a blend of creative and logical determination that makes it work.
Most concepts never make it to market. But we have almost 2,000 engineers with even more ideas, so there is never a shortage of problems to solve or ideas to develop. The inventions that do make it are shipped across the world and build a strong export economy.
This year, Dyson opened a motor manufacturing facility in Singapore. It is close to our manufacturing hub in Malaysia, but more importantly, we chose to base ourselves here because high technology, research and development are highly valued. We found a brilliant clean room space designed for the most advanced automated production lines, and some of the most highly skilled engineers in the world.
We have been developing motors for 15 years. When I started, risk-averse advisers urged caution, doubtful of a guaranteed return. We have since invested S$300 million in them, so it required a long-term view, and some faith! Now, our very small, efficient and powerful motor propels our cordless vacuums and Airblade hand dryers — in both cases, enabling the kind of power that simply would not be possible with a bigger, off-the-shelf motor.
FROM KODAK TO HYFLUX
There is an elephant's graveyard of companies who have floundered because of short-term decisions. Once a bastion of the photography world, Kodak's fall from grace was a lesson for technology companies everywhere.
After developing the first digital camera in 1975, the company shelved it because it was worried that new technology would eat into photographic film sales.
Twenty years later, Chief Executive Officer George Fisher cemented the company's fate when he said: "Digital will grow quickly, but it will not replace photography, at least in my career." Kodak filed for bankruptcy last year, bringing a whole new meaning to the phrase "Kodak moment".
But taking a long-term view does not mean avoiding risk — in fact, it is the opposite. One does not have to go far for a great Singaporean example.
Entrepreneur Olivia Lum sold her car and house to set up a water treatment company, counter-intuitively at a time when water shortages were not a concern.
She developed a clever ultrafine membrane filter which is the core technology of all Hyflux products.
Without her car, she travelled the city-state to meet potential customers on a scooter. An unconventional sight, perhaps, but she had faith in her idea. We need more gung ho risk takers like Ms Lum.
Perhaps we have found one more in Ms Jaren Liow. Since becoming Singapore's national James Dyson Award winner, Ms Liow has been testing and prototyping her idea Fil'o, which alerts deaf parents to their children's cries using sensors and alarms. It may take another 10 years for Fil'o to be ready for export.
Ms Liow will need support to persevere, and Singapore should applaud her brave risk-taking. It is a mindset that needs to be nurtured and, too often, gets taught out of us.
If Singapore wants more Jaren Liows it must encourage children to make mistakes, learn from failure and take confident risks.
And it should do it by leading by example — more investment in long-term technology — even when its commercial application is not immediately apparent.
This year, the international winner of the James Dyson Award will win S$60,000 to help bring their bright idea to market; the world's next great export. The award will help him or her with the growing costs of prototyping, tooling and intellectual property. It is a good start but it is still only a start.
Singapore is on the right track; Britain could learn a thing or two from it. But inventing is a risky business and those brave enough to take it on need long-term support — five years and beyond. Singapore will reap the rewards when they succeed.
ABOUT THE AUTHOR:
Sir James Dyson is an inventor and the Founder of technology company Dyson.
* This is part of a weekly series on Innovation that runs every Wednesday. To read the previous articles, go to tdy.sg/cominnovate