Big Tech needs to shake up the video call and end the Zoom gloom
Like the rest of the tech world, I have a love-hate relationship with the gadget‑crazed Las Vegas hullabaloo that is CES, the annual trade show from the Consumer Technology Association.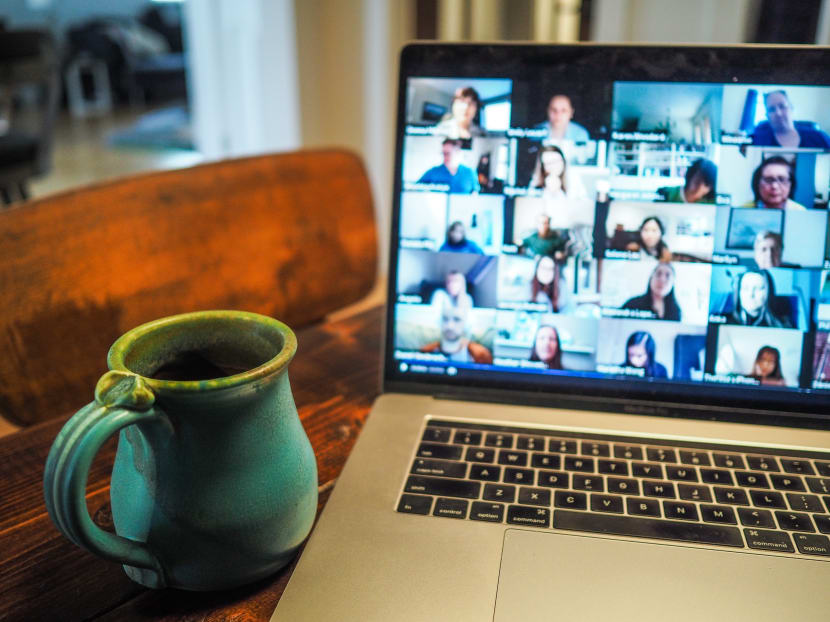 Like the rest of the tech world, I have a love-hate relationship with the gadget‑crazed Las Vegas hullabaloo that is CES, the annual trade show from the Consumer Technology Association.
On the one hand, there is the Nevada sunshine and the chance to see flying cars at the show then eat a massive hotel dinner surrounded by the city's neon-in-the-desert aesthetic.
On the other, there is the sweaty crush of 170,000 people moving with you from one huge exhibition hall to another and the nagging feeling that wherever you are, something more interesting is probably happening somewhere else.
Still, the very first virtual CES last week was a bit of a dud. Instead of sitting at a poolside table trying to work out whether a smart mask linked to a phone was more noteworthy than a bendy TV screen, I sat on my bed with a laptop on my knees watching a series of online keynote speeches and presentations.
For all the talk of a snazzy virtual experience, it was strange how humdrum everything was. You could watch pre-recorded videos and streamed talks and that was it.
No wonder CES is desperate to go back to an in-person event in 2022.
The best bits of a conference — the demonstrations, sales pitches and chance encounters — are impossible to replicate online.
For everyday meetings, however, I think there is a better chance that video chat will outlast the pandemic.
Zoom fatigue may be real but the shift to virtual meetings is one of the more helpful changes to have taken place in the past year.
Not only do they cut out long commutes and jet-lagged business trips but they appear to have sharpened up start times and reduced cross-talk.
California video-conferencing company Zoom is currently trying to convince investors that video meetings have a long shelf life with Zoom Rooms, physical hardware set up permanently in offices that enables hybrid in-person or video meetings.
Zoom Rooms aside, it does seem peculiar that after nine months of near-constant video meetings, the main providers still only offer similar services.
A TechCrunch list of the best video chat apps for socialising recommended Zoom, Skype and WhatsApp, but noted minimal differences.
Now that we are all more familiar with the concept, maybe it's time to get a bit more adventurous?
Options are, for now, still quite limited.
There is Mmhmm, which works with Zoom and other video apps to let users customise their feeds with virtual backgrounds.
Cosmos Video is a start-up created by former Citymapper and TransferWise employees that has raised more than US$2 million (S$2.65 million) for a platform that allows users to meet in virtual venues to try to recreate the feeling of working in a shared space.
The one I like is Gather, a chat platform I was introduced to when a friend used it to host a Christmas party.
Free for up to 25 people to use at a time, it has little avatars you move around using the arrow keys like in a video game. You can walk through spaces that look like a university, the moon or Times Square.
As you approach another user, their video appears; walk away and it disappears.
The retro graphics are cute but the best thing about Gather is that you can toddle your avatar away from the group and have a separate conversation with other users.
It is the closest a video platform has come to imitating the experience of being in a group and turning towards one or two people to speak privately.
Keen to see how it might be used in the workplace, I asked colleagues on the Financial Times Lex column if we could give Gather a go for our daily meeting.
Logging into something new at 8am when you have work to discuss is trying but they are a nice group and agreed to indulge the experiment.
Unfortunately, out of our team of nine, two had problems connecting. Feedback from the rest was muted.
There was a sense that the bells and whistles were unnecessary for a work meeting. I reckon that might change on the second try.
With no end in sight to virtual meetings, I'm certainly ready for something more entertaining than the standard gallery view. FINANCIAL TIMES
ABOUT THE AUTHOR:
Elaine Moore is the deputy editor of Financial Times' business and finance Lex column.