Building resilience in Singapore's youth
The children and youths of today are facing unprecedented stressors, from the multiple transitions and changes in their lives to increasing societal pressure to conform and perform.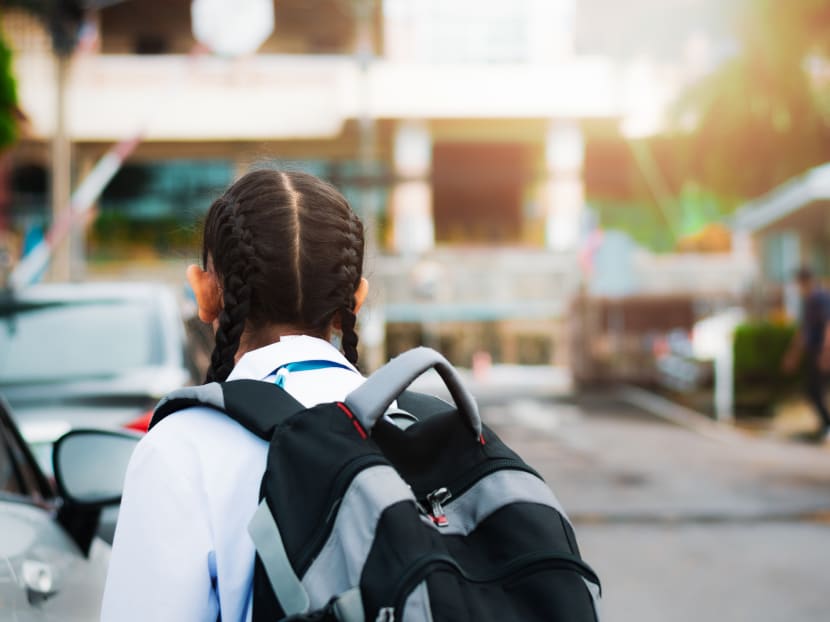 The children and youths of today are facing unprecedented stressors, from the multiple transitions and changes in their lives to increasing societal pressure to conform and perform.
The Covid-19 pandemic has compounded mental health issues among youths, as seen in the rise in suicides among children in 2020.
There is much focus on the detection and diagnosis of mental illnesses, along with the destigmatisation of them.
We need to go upstream to focus on building resilience in our young, whether or not they suffer from any mental health issues.
"Resilience" can be defined as the capacity of an individual to prepare for, withstand, adapt and progress in the face of adversities, with the support of a community.
How children deal with challenges and upsets in life is shaped by witnessing how their parents handle them.
The International Resilience Project from the Resilience Research Centre has come up with an effective guide for promoting resilience in children and youths.
It is recommended for children to draw strength from this technique called I Have - I Am – I Can. An example is given below.
 
I Have
People around me I trust and who love me, no matter what
People who set limits for me so I know when to stop before there is danger or trouble
People who show me how to do things right by the way they do things
People who want me to learn to do things on my own
People who help me when I am sick, in danger or need to learn
I Am
A person people can like and love
Glad to do nice things for others and show my concern
Respectful of myself and others
Willing to be responsible for what I do
Sure things will be all right
I Can
Talk to others about things that frighten me or bother me
Find ways to solve problems that I face
Control myself when I feel like doing something not right or dangerous
Figure out when it is a good time to talk to someone or to take action
Find someone to help me when I need it

When children and youths face problems, parents can employ this method through listening, and providing a safe psychological space for them to share their troubles.
By adapting the above technique to each individual and exploring ways to accept and overcome problems, resilience can be built up over time.
This may also affect their attachment style in relationships, both secure and insecure.
Secure children are able to confide in their parents or family who provide a steady sanctuary for listening and helping the child get through problems in life themselves instead of solving it for them.
Having an adult figure to seek advice from and look up to forms a stable foundation in relating to and reaching out to people regarding problems in life.
On the other hand, children with an insecure attachment often have an inconsistent or absent parent in their childhood.
When these children are up against life's challenges, they tend to be anxious, avoidant or both and hence skirt around the issue without facing up to it.
Yet, the problem remains.
Friends and school or the workplace often form the next closest community to children and youth in their lives.
They can mould and influence a child and youth, and can be a source of support or bane of existence.
Friends are the horizontal support system that children and youth seek when they have problems, and these friendships can encourage and nourish their life experiences.
Making friends is a social skill that we all need, and it often starts off with taking the first step to knowing someone who happens to have a similar interest as us.
In France, starting from the preschool level, children are given dedicated meal-times with an ample lunch break (60 to 90 minutes with a legally required minimum of 30 minutes eating time).
Nutritious meals are served with conversation as a side, to help children interact more meaningfully, and build up social capital.
This is in contrast to Singapore, where rushing to the canteen to buy food spending half the recess time in the queue is a norm, while the other half is spent gobbling food down.
In the Singaporean context, we could sit together during mealtimes (adhering to social distancing rules of course), and put away distractions such as handphones, so that we can have a proper conversation with other people.
Due to the use of social media, there has been a rise in cyber-bullying, and with the advent of ''comparison-itis'', children and youths may feel that they are simply not good enough.
This might weaken resilience as it decreases self-awareness and perpetuates a culture of superficiality.
By highlighting that social media often is a façade and incomplete representation of one's life through school campaigns or lessons, we can increase awareness that other people do not have picture perfect lives, and they are not alone in their struggles.
Perhaps the broader question to address is how we can have a holistic view of a healthy child or adolescent.
Aside from psychological wellbeing and mental resilience, the physical health of children and youths also needs to be addressed in the context of the rising prevalence of obesity.
A possible win-win method to improve both mental and physical resilience is to let our youths engage in team sports, whether at the recreational or competitive level.
An activity such as K-pop fitness workouts can potentially help youths to have fun together and expend energy at the same time.
The main challenge that we face is that while the idea of resilience is still gaining traction, the fact that it requires a lot of soft skills and work put into the building up of our next generation can put a strain onto our already busy lives.
This perpetual rat race can sometimes lead to the feeling of disengagement with life, and without the avenue or safe space to openly share our feelings in a largely conservative environment, it can be difficult, even stifling.
Only through becoming aware of our issues can we accept problems and take steps to overcome them.
It is still important to detect, diagnose and destigmatise mental health issues, but then we will always be behind the curve.
We need to switch the focus and emphasis to that of building up one's resilience in order to stay ahead of the curve.
Our efforts to increase resilience for our youths must grow so that we can broaden our outreach to each individual, through our family, friends, the wider community and government ministries.
This then creates a safety net and trampoline for children and youth to fall back on and come back up after their setbacks, and contributes to their overall resilience levels.
It is often said that it takes a village to raise a child, and it takes a village to raise a youth and adult too. When can we start on this vision?
We begin today.
ABOUT THE AUTHORS:
Chiong Yee Keow is a consultant in Children's Emergency at the Department of Paediatrics, Khoo Teck Puat-National University Children's Medical Institute, National University Hospital and Chia Kee Seng is a professor at NUS Saw Swee Hock School of Public Health.