Can we pass the green test post Covid-19?
The Covid-19 pandemic is a modern human tragedy on a scale not seen outside of warfare. It has caused unprecedented social and economic disruption, exposing the fragility of much of our modern way of life for all to see.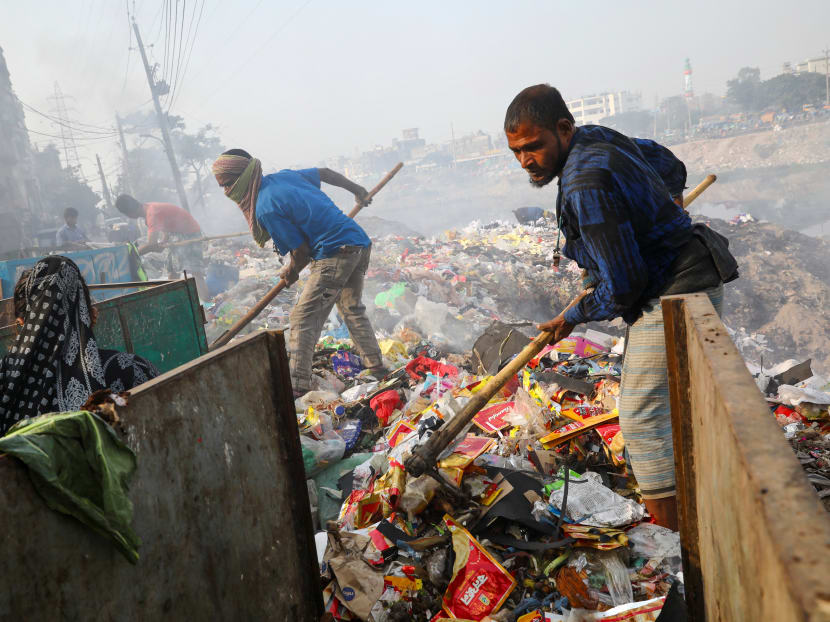 The Covid-19 pandemic is a modern human tragedy on a scale not seen outside of warfare. It has caused unprecedented social and economic disruption, exposing the fragility of much of our modern way of life for all to see. 
But it is said that in every tragedy lies an opportunity. The nature of Covid-19 pandemic is forcing each of us to consider what is essential in our own lives, and what does not matter so much.
The pandemic offers an opportunity for humankind to hit the reset button — to change the way we do things, to create a civilisation in which the environmental crisis and the climate emergency are addressed, a civilisation that does not exploit planet Earth for its own exclusive use, but lives in harmony with it.
This is perhaps our last chance. This is an existential test for humankind.
In a recent paper in One Earth, a journal of original research on the environment, we described the transformations that are necessary in all sectors of our societies.
As we emerge from the pandemic, can we at least begin to make these transformations, in part by building upon the positive environmental changes we have seen during the lockdowns?
First, can we drastically reduce our fossil fuel use through switching to renewable energy supplies or zero emission transport?
This month, it was announced that carbon dioxide emissions have fallen dramatically since lockdowns were imposed around the world due to the coronavirus crisis. Daily emissions of the greenhouse gas plunged 17 per cent by early April compared with 2019 levels. 
However, falling electricity use and competition from renewables had weakened the demand for fossil fuels even before the coronavirus hit, according to analysis by the environmental website, Carbon Brief.
We must now build on this progress, not go backwards. We need structural changes to the economy and the industry and not just behavioural change such as not flying, working from home, and driving less.
Can we stop buying stuff we do not need, such as that new pair of shoes, or a new outfit just for one night out, or a new phone model that is hardly different from the previous one?
This would mark a welcome change from the materialism and hedonism that dominate our culture. In standard economic theory, after all, nothing is essential.
There are just "wants", some stronger than others, and the only thing that matters is whether people have enough money to satisfy them.
Can we stop using things we know are bad for the environment?
Before the Covid-19 pandemic, there was emphasis on corporations, municipalities, and even national governments introducing bans on single-use plastic items — straws, bags, coffee cups, bottled water and so on.
Some companies have jumped into the fray, for example, by manufacturing reusable alternatives such as metal and glass straws that environmentally conscious consumers can buy.
These are steps in the right direction, but the focus on individual products should not take our attention away from the important discussions on how we bring proper waste management to the places that need it the most desperately.
Compared to those in developed nations, residents in developing countries, especially the urban poor, are more severely impacted by unsustainably managed waste.
In low-income countries, over 90 per cent of waste is often disposed of in unregulated dumps or openly burned. These practices create serious health, safety and environmental consequences
Can we eat the right things, such as reducing our meat consumption?
Shifting to more plant-based meals and curbing meat consumption not only helps the planet, it also improves your health by lowering intake of saturated fat, and thus the risk of developing heart disease and cancer, the world's leading causes of death.
Can we start to change the way we use land and sea for industry, agriculture, and urban development to stop and reverse the decline in biodiversity?
Can businesses commit to a circular economy with minimum resource use and maximum recycling?
Crises create the opportunity for business leaders to provide direction, meaning, and support when followers need them the most.  
Can scientists, sociologists and technologists work together to find the sustainable solutions that we need — in energy systems, in urban design, in transport or in agriculture?
To improve our energy systems, we need better ways to store and distribute electricity generated from renewables. 
We need cities that better integrate nature and wildlife into our lives, and which are resilient to effects of climate change such as sea level rise.
The Covid-19 pandemic has seen global food supply chains come under threat, underscoring the importance of local food production, including harnessing the latest technologies for urban agriculture.
Locally grown food creates important economic opportunities, provides health benefits and helps to reduce environmental impact.
Can educators put climate and environmental change at the top of the curriculum, with required courses on sustainability in schools and colleges?
Education is a powerful tool to help people understand the causes and consequences of climate change, prepare students to live with its impact, and empower them to take action on its causes.
Can the arts and media push the climate message, promoting the sustainability crisis clearly and accurately, but offering these solutions positively, imaginatively and creatively? 
Cultural organisations are in a unique position to challenge, inform and engage audiences in conversations about the environment.
Can politicians act by mitigating and adapting to climate change with the ambition and seriousness required so that countries can deliver their commitments to the Paris Climate Change agreement, perhaps learning from how they have stepped up to the plate so dramatically to address the Covid-19 pandemic?  
We also need a shift in the relationship between the state and its citizens. 
Governments must recognise and respect the ability of the public to deal with complicated problems and harsh realities.
We all must all be engaged as full partners in every stage of the strategy against climate change: From formulating a response to implementing and evaluating policy.
But perhaps most important of all, can all nations, large and small, rich and poor, properly work together rather than in self-interested competition?
Will we pass or fail the test? 
If we fail, we face increasingly catastrophic global change. This means warmer temperatures, extreme weather, droughts, wild fires, floods and rising sea levels that cause large parts of Earth to be uninhabitable.
This means a collapse of our ecosystem and biodiversity, food shortages and yes, more pandemics  — an unfolding story of human death and suffering.
If we pass, we can mitigate the worst of these effects, perhaps reverse some, and have the capacity to adapt to others. 
We can be part of a sustainable future for all life on Earth — one of peace, prosperity, and happiness for all humankind. 
It is down to the actions of each and every one of us, including our governments.
ABOUT THE AUTHORS:
Professor Benjamin Horton is Chair of the Asian School of the Environment, Nanyang Technological University. His father Peter Horton is Emeritus Professor of Biochemistry at the Department of Molecular Biology and Biotechnology, University of Sheffield.