Commentary: Being open about their challenges can help bosses connect better to workers
Just three weeks out of a turbulent 2022, 2023 greets us not with the hope and optimism of a new year. Economic uncertainty continues to loom ahead, both globally and locally.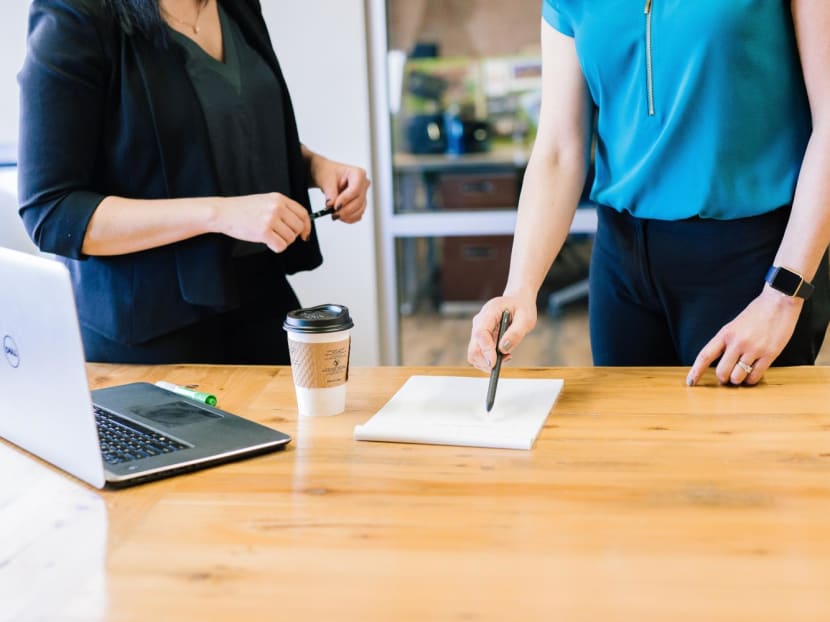 Mere weeks out of a turbulent 2022, 2023 greets us not with the hope and optimism of a new year. Economic uncertainty continues to loom ahead, both globally and locally.
The International Monetary Fund predicts a drastic growth slowdown from 6.0 per cent to 2.7 per cent, and the Ministry of Trade and Industry anticipates Singapore's GDP growth to come in at a slower 0.5-2.5 per cent.
The news of global layoffs, which has been happening since the last quarter of 2022, has followed us into the new year.
A cup of coffee and our favourite chicken rice cost more now. Our monthly mortgage repayment is significantly more than before. For some of us, there is a real danger of losing our jobs.
All of us are affected, from the average worker to the middle manager, and even, I daresay, the leaders at the top, more significantly than people realise.
The business conditions that previously allowed business leaders to operate while being profitable have changed drastically.
In our conversation with Mr Manvinder Singh, Chief Investment Officer of Olam Financial Services, he said, "With the interest rates increasing from zero to 5 per cent with no signs of subsiding, companies will have to re-examine priorities and recalibrate to manage higher interest rates and an inflationary environment."
Beyond their personal responsibility to their families, business leaders are also answerable to those they lead, impacting the livelihoods of many families.
Not to mention, business leaders have to grapple with the increased complexities of attracting, developing and retaining top talent across a workforce that can have quite different needs and motivations.
With the global pressure of achieving the United Nations' Sustainable Development Goals by 2030, as well as managing other more typical concerns around corporate governance and shareholder value, the road ahead for senior leaders and C-suite executives is daunting regardless of industry, to say the least.
LONELY AT THE TOP?
You've probably heard of the notion that it's lonely at the top. Without running the risk of being mistaken as navel-gazing, business leaders no doubt have a very unique set of challenges.
For those of us who've led in various capacities—in school, during National Service, in our community or religious activities, and even within our household—we can probably relate.
Being a leader is a challenging and lonely experience. You are expected to make tough decisions, bear the consequences of them, and navigate uncertainties and crises alone, as it does not seem like there is someone else to confide in or seek guidance from.
Perhaps most challenging of all, some leaders might feel as though they have to pretend they have it all together when they really don't, all in the name of forging ahead with bravado.
But it does not have to be this way.
In my professional capacity as partner of QED Consulting, I have had numerous opportunities in the last five years to regularly listen in on closed-door discussions among corporate leaders, including C-level executives and Board Directors.
I've heard their candid gripes about having too short a runway to meet the UN's Sustainable Development Goals.
I've also heard them call out the double standards they sometimes notice in discussions around Diversity, Equity, and Inclusion, which focus on select aspects of DEI while failing to address ageism, socio-economic standing, or ethnicity.
Most of all, I've borne witness to them letting their guards down, being vulnerable with each other and admitting that they don't have all the answers—the uncertainty of the future scares them too.
But, in the same breath, they express their commitment to bravely forging forward to chart out the best path ahead for their teams and organisations.
Indeed, when we spoke to Mr Lim Siong Guan, Founding Chairman of Honour (Singapore), he said, "People and culture are what fundamentally make one company different from another. Preparing for the future is a responsibility unique to leaders, but too many neglect it. The future is where we all will get to, but how well will we do it?"
PEOPLE THE GREATEST ASSET
Of over 80 the senior leaders we've spoken to at the 10th QED Changemaker Forum last November, a biannual closed-door forum session for C-suites and senior leaders from private and public sectors, 85 per cent believe that the people they lead are their greatest assets as the most critical driver of change, having the greatest impact on the future ways of working.
Furthermore, one of their top concerns in the next six to 12 months is leadership—not merely the skills needed to be a good leader, but specifically, the character and qualities needed to be a good one, ahead of concerns around innovation and even sustainability.
This, to me, is heartening because to successfully navigate an uncertain future, the most crucial element is the character and not only the competency of a leader.
Leaders who cut corners, bend the rules, and serve their self-interests - no matter how technically skilled or competent - are more likely to have a demotivated, unproductive and distrusting team with a high turnover rate.
In contrast, a leader who may be less skilled but with a strong sense of honour will make moral and ethical decisions that earn the respect of their team, inspiring them as they are reminded that they are working for a noble cause.
Of late, the voices of the workers have made themselves heard, all of whom express valid concerns and anxieties which are to be expected.
However, unseen and seldom heard are the plight and challenges of the leaders in making the difficult and oftentimes unpopular decisions that have a significant impact on the lives of their employees, customers, and shareholders.
Just as employees should always be able to rely on their leaders and share their fears and anxieties with them, leaders can also intentionally connect with those they lead, as humans first by making avenues for honest conversations available and engaging them with empathy.
The result of that perhaps would be a more productive and satisfying work environment for all, where mutual respect, trust and collaboration flourish.
ABOUT THE AUTHOR:
Natasha Zhao is partner at QED Consulting, a private-sector think tank that organises the QED Changemaker Forum conducted biannually among its community of corporate C-suite executives and board directors to drive change for the collective good.