Commentary: Coercive measures to improve tuberculosis control may raise stigma — being more people-centred will help
Mycobacterium tuberculosis — the bacterium that causes tuberculosis (TB) — is spread through the air via tiny droplets from persons with TB disease of the lungs.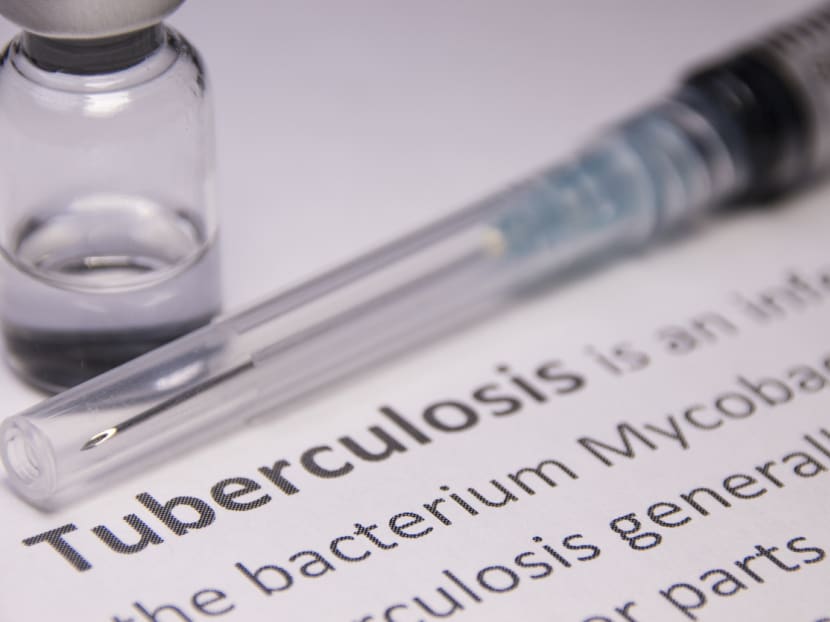 Mycobacterium tuberculosis — the bacterium that causes tuberculosis (TB) — is spread through the air via tiny droplets from persons with TB disease of the lungs.
At heart, the current strategy to eliminate TB worldwide involves early diagnosis and treatment of people with TB.
While there are new TB vaccines in the pipeline, it is unlikely that any will become widely available in the next few years as none are in a sufficiently advanced stage of development.
TB disease is treated via a cocktail of drugs that is administered for at least four months to maximise cure and minimise relapse rates.
Both duration of treatment as well as medication count can be significantly increased due to drug resistance or patients developing intolerance, which would require a change in treatment regimen.
CHALLENGES TO TREATMENT
Adherence to the treatment regimen can therefore be challenging even without factoring in other possible social, personal, or medical issues.
However, non-adherence carries a potential risk to both patients and the community in the form of higher rates of treatment failure, disease relapse, emergence of drug resistance, and renewed transmission of TB.
Ensuring TB treatment completion is therefore in the interest of both people with TB as well as the communities they live in.
The general right of patients to refuse treatment in medical practice and law must be balanced against public health considerations in preventing transmission of TB and protecting the community.
In Singapore, people with TB disease are provided information about their condition and its treatment, so that they understand the need for treatment and the importance of adherence.
As we mark World TB Day today, here's an update on the local situation: TB is endemic in Singapore and TB infection (previously termed "latent TB") is not uncommon in the population, with rates of up to 30 per cent in Singapore residents above 70 years of age.
The number of new cases of TB disease (previously termed "active TB") among Singapore residents has been on the decline since 2018.
The incidence rate was 32.8 cases per 100,000 population in 2021, compared to 33.6 cases per 100,000 in 2020.
Treatment is heavily subsidised by the Ministry of Health (MOH), and some degree of support is also provided to those who face social, economic and/or psychological challenges that might hinder adherence.
The vast majority of those with TB of the lungs are also placed on directly observed therapy, where trained healthcare workers observe them taking their medications.
We had previously discussed the pros and cons as well as the necessity (or not) of such in-person direct observation of treatment and will not rehash those arguments here.
NON-ADHERENCE TO TREATMENT
Despite all these measures, there is a small percentage of persons with TB who are persistently non-adherent to treatment.
To safeguard public health, MOH established the Committee for TB Treatment Defaulters (TBDC) in 2004 to evaluate such persons and the infection risks they pose to the community.
The TBDC also assesses the extenuating circumstances for the non-adherent persons before determining if recommendations should be made to MOH to compel these persons to complete their TB treatment under the Infectious Diseases Act (IDA). 
The members comprise both healthcare professionals from different healthcare disciplines and institutions, as well as from lay individuals from the non-healthcare sector.
Thanks to the Covid-19 pandemic, most of us are now more familiar with legal orders under IDA and how they might be enforced to keep the public safe from infectious diseases.
There are relevant provisions within the IDA to compel non-adherent persons with TB to undergo medical examination or treatment, or to be isolated at a specified place for a specified period.
Singapore is not the first country to adopt such a legal approach towards TB treatment non-adherence. Many countries worldwide also have similar laws to compel TB treatment, including involuntary detention.
In the US, for example, non-adherent alcoholics with TB were involuntarily detained at Firland Sanatorium's locked wards in Washington for a year in the 1950's without due process.
Meanwhile, public health regulations were amended in New York City in 1993 giving the commissioner of health the authority to detain persons with TB who were persistently non-adherent with treatment — regardless of whether they constituted real public health threats — for prolonged periods.
RISKS OF INCREASED STIGMA
However, coercive measures to improve TB control may paradoxically increase stigma to the disease. It is also well known that socioeconomic constraints negatively affect TB treatment completion worldwide.
Just like in other countries, the majority of persons with TB disease and the vast majority of those persistently non-adherent with treatment in Singapore are those from lower socioeconomic status households.
Involuntary detention for TB treatment further accentuates the difficulties experienced by these individuals and their households, especially if they are the main or sole breadwinners.
In the World Health Organisation's ethics guidance for the implementation of the end TB strategy published in 2017, it was emphasised that involuntary detention must be circumscribed, in accordance with an existing law or policy, and used only as a very last resort, as it deprives the individual of liberty and affects many other human rights.
In Singapore, compelling medical examination, treatment or involuntary detention under the IDA is only exercised as a last resort when the risk posed by non-adherent persons with TB to the community is assessed by the TBDC to outweigh their individual right to reject treatment, and where all reasonable efforts at persuasion have been exhausted.
Such persons are isolated at the Tuberculosis Treatment Facility within the National Centre of Infectious Diseases to receive closely monitored treatment, and the need for continued isolation is assessed regularly by the TBDC.
There is also an appeal mechanism against further involuntary isolation available to them.
In Singapore's path to TB elimination, it is incumbent on us to become progressively more people-centred and reduce the barriers to TB diagnosis and treatment.
For those who are non-adherent, there is a need to continue to channel more resources to support their treatment and address the root causes of non-adherence as far as possible.
The continued pursuit of more evidence-based and objective assessments of public health risk — rather than overreliance on the precautionary principle — will also help to reduce the need for involuntary detention.
In summary, achieving greater treatment completion rates in order to eliminate TB is an ongoing quest both in Singapore and worldwide.
This pursuit should be constantly improved and re-examined in the light of changing societal and medical developments, while respecting human dignity and reducing the use of coercive measures to an absolute minimum necessary to protect the community.
ABOUT THE AUTHORS:
Associate Professor Hsu Li Yang from the Saw Swee Hock School of Public Health, National University of Singapore; and Professor Ho Yew Kee from the Singapore Institute of Technology are member and chair of the Committee for TB Treatment Defaulters respectively.