Commentary: Don't dismiss 'quiet quitting' trend — hear youth out to forge new social compact about work
If I were a graduate competing for a job today, I might not make the cut. Parsing the qualifications of youths applying for junior roles in the departments I have headed these last few years, I am usually blown away.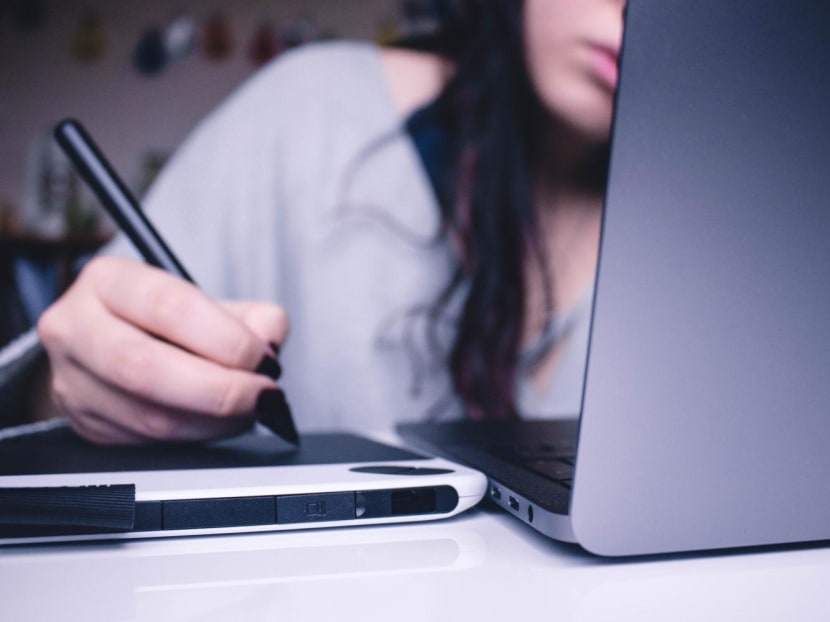 If I were a graduate competing for a job today, I might not make the cut. Parsing the qualifications of youths applying for junior roles in the departments I have headed these last few years, I am usually blown away.
Many job-seekers in their 20s have incredible resumes boasting internships at brand-name corporations, impressive connections gained through self-driven projects and are au fait with industry trends.
By and large, Gen Zers appear more resourceful and ambitious than even my generation of "elder Millennials".
They have invested time and effort to position themselves well. For them, hustle culture has been a way of life and "slay the day" pepper personal mottos.
Why then has the trend of "quiet quitting" gotten huge traction among them? What's happening to the institution of work that seems to be encouraging capable young Singaporeans to erect walls?
QUIET QUITTING'S UNDESERVED POOR REP
Quiet quitting has an undeserved bad rep. From older folks decrying the trend as a manifestation of an entitled, soft strawberry generation, to concerned employers worried about business impact, the reactions have been swift.
The Chinese government has chastised youths for holding back the country's Covid-19 recovery with their "lying flat" attitudes and former United States Treasury Secretary Larry Summers just this week wagged the finger at quiet quitters for "ruining" the US economy.
But might that be oversimplifying the issue and risk demonising youths for raising concerns and taking some form of action?
This us-versus-them approach can also distract from deeper issues regarding the social compact around work worth looking into.
Psychologists have highlighted how the Great Resignation Wave as well as quiet quitting are a natural response to the toll of trudging through a catastrophic global health crisis that has wrought chaos everywhere.
Generation Covid transitioned from school to work during great uncertainty and weaker people relationships when work-from-home (WFH) blurred work-life boundaries and worsened an always-on culture.
Many of us older foggies can surely empathise. Our working hours have mushroomed, whether as healthcare workers dealing with an unceasing tsunami of cases or office workers languishing from endless zoom meetings.
Yet most of us kept silent and continued ploughing away in dealing with a multitude of massive changes as the pandemic upended norms and accelerated disruptive trends.
But whether stemming from an old belief we must "pay our dues" to remain employed in an economically challenging environment, or persisting so we don't leave colleagues in the lurch to pick up the slack, we cannot deny that tempo is causing some strain.
TACKLE BURNOUT TO IMPROVE MENTAL HEALTH
A recent CNA survey revealed that burnout, rather than Covid-19 restrictions, most affected Singaporeans' mental health during this pandemic.
Many organisations, even the Public Service, saw a pushback by employees, as resignations ticked up to a decade-high last year.
The jury is out on whether quiet quitting is reality or mere rhetoric reflecting aspirations of wanting to spend less time at work not acted upon. But a correction to reclaim that elusive work-life balance was perhaps long overdue, with Covid-19 the tipping point.
After all, Singaporeans work some of the longest hours, sleep the least and feel disengaged at work yet continue to show up and log on even when physically sick. Is it a surprise many soldier on irrespective of the cost to our mental health?
All these point to an inconvenient conclusion: Fixing Singapore's mental health requires tackling chief sources of burnout — and for most of us, that pervasive stressor is work.
The good news? People are more aware that mental health, like physical health, can be a wide spectrum.
More are also empathetic to those with more serious, clinically diagnosed conditions requiring special arrangements. Six in 10 say they are comfortable working with mental health conditions in a recent National Council of Social Services report.
Still, more can done to tackle stigma around mental health, which 66 per cent of respondents to CNA's survey express concern over. This is critical when questions like "how do I talk to my boss about my mental health" remain commonplace.
STRENGTHEN WORKPLACE MENTAL HEALTH
There are strong economic imperatives why Singapore should strengthen workplace mental resilience and encourage constructive employment practices.
Employers gain much by investing in boosting mental health — as happier employees are more productive, engaged and committed, and see lower absenteeism rates.
In a tight labour market where firms are fighting for scarce talent, there's also been talk of four-day workweeks and limitless leave.
But those can feel like stop-gap band-aid measures where the problem may be a deeper issue of organisational culture and organising principles.
And at the heart of it all, are companies truly "people first" or are they happy to trade off their workforce's health for better short-term bottomlines?
So it is heartening to see some leaders emphasise commitment to making workplace mental well-being a strategic priority and set a personal example on self-care.
Over 60 chief executives have joined non-profit group Workwell Leaders to share their stories and promote mental well-being, potentially improving the lives of 320,000 workers.
This may move the needle in pristine Singapore when such workplace mental stress is still largely approached as private, even shameful matters to be resolved quietly and concealed, for fear of tainting professional reputations and endangering career prospects.
This emphasis on inclusive workplace mental health has also been enshrined in national guidelines for employers.
The Tripartite Advisory on Mental Well-Being at Workplaces issued by National Trades Union Congress (NTUC), the Ministry of Manpower and the Singapore National Employers Federation in 2020 outlines practical measures, including urging employees to have sufficient rest outside working hours.
The Tripartite Guidelines on Fair Employment Practices also highlight that declarations on mental health conditions should be removed.
Senior Minister of State for Health Janil Puthucheary's announcement in October that Singapore would be improving the model of mental healthcare services to offer a tiered system catering to different needs will go some way to improve access to needed help.
But the immediate litmus test may be whether company medical benefits support mental health services in the same way employer subsidies for physical health consultations and medication have become mainstream.
This isn't a stretch when the Workplace Safety and Health Council statutory board already offers government-funded mental health programme packages.
We also know there is demand. Most Singapore respondents to CNA's survey emphasise access to workplace wellness and mental health as the top mental health service they'll like to see more of, compared to therapy or community schemes to raise awareness.
REVIEW SOCIAL COMPACT AROUND WORK
To be sure, there's no escaping work stress and the solutions might be more straightforward and conventional — like hiring more people to deal with more work or clarify the responsibilities of evolving roles.
But the question remains on how workplaces help employees manage their mental health, and what employees expect out of both themselves and their companies for support, especially as the global economy heads into greater volatility.
This social compact around work is a key preoccupation for NTUC, which has launched a public engagement campaign since August, the Every Worker Matters Conversations, to understand how employment can be strengthened for the long term.
And perhaps hearing from our youths and paying attention to why quiet quitting has gotten such traction, could unearth new insights that improves mental well-being and employment overall.
ABOUT THE AUTHOR:
Lin Suling is a member of the national Inter-agency Task Force for Mental Health and Well-Being. She was also formerly Director, Economic Policy at the National Trades Union Congress.