Commentary: Elon Musk is right — the world needs a 'digital town square', but making it work will be challenging
There are two responses to Elon Musk's claim that he bought Twitter "to help humanity" rather than to make money.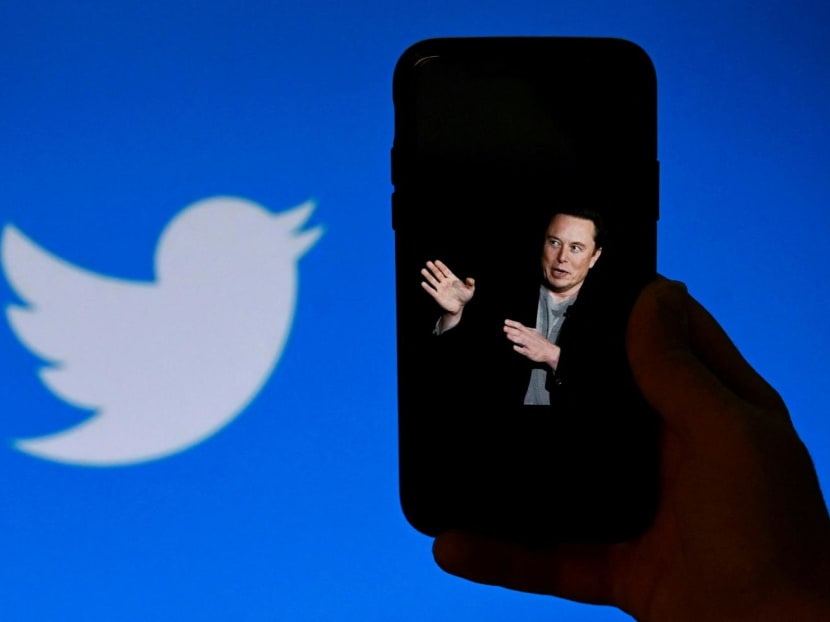 There are two responses to Elon Musk's claim that he bought Twitter "to help humanity" rather than to make money.
The first is cynicism: nobody ever became the world's richest man by putting the high-minded pursuit of ideals over their eye for commercial advantage, and when push comes to shove, Musk will run Twitter as a profit-making enterprise first and a social good second.
But the other, and I think more useful, response is to think about the ways in which Musk is right.
He is surely correct to argue that one essential plank of civilisation is the ability to resolve disputes without violence, whether they be arguments over property, workplace rights or any other political dispute you care to name.
Musk is right, too, to say that, over time, the number of shared spaces where such disagreements can be hashed out has shrunk. So the creation of at least one "digital town square" in which they can be aired is vital.
It has never been easier to sort ourselves into communities based not on geography or proximity but on interest.
When the film critic Pauline Kael joked that she lived "in a rather special world" where she only knew "one person who voted for Nixon" she wasn't describing a place that was accessible to most people.
But it is increasingly easy today to avoid conversations with people of different views and perspectives.
While easy access to the internet has helped to speed that process up, it cannot just be seen as a product of media organisations hunting for, in Musk's words, "clicks".
In 1996, the age of dial-up internet, and long before the advent of the smartphone, Fox News was pioneering an approach to news that looks an awful lot like the contained universes Musk worries about.
Former US president Bill Clinton observed as long ago as 2011 that MSNBC had become the liberal "version of Fox". Another late 1990s creation, the French channel CNews, has also been compared to Fox.
Of course, advocates for Fox or CNews, or indeed for MSNBC, would say that they are not creating an echo chamber but responding to one that already exists.
The default "impartial" news channels, they'd argue, were anything but. And perhaps they're right — impartiality and fairness are certainly hard needles to thread.
There are 204 billion reasons to believe that Musk has a better idea than most people how to make money — but there are good reasons, too, to think that the hundreds of politically motivated and polarised publications and broadcast outlets aren't run by fools either.
There are solutions to that problem, but they run up against the absolute right to free speech.
In the UK, for instance, a combination of tight restrictions on what broadcasters can do and the BBC's privileged funding model has, for good and for ill, ensured the existence of a common "town square", at least for the 76 per cent of Brits who, according to the regulator's latest survey use some of the corporation's services.
The BBC's dominance endures because it is hard for British competitors to offer something genuinely different.
That means the UK still has a common space where most debates can take place — but the BBC, like any organisation, has plenty of blind spots and biases of its own.
The biggest problem for anyone who wants to create a shared forum for debates is that the free exchange of ideas ultimately rests on the ability to get people to stop talking.
You can't hold a discussion about the future of telecommunications if people are still rowing about agriculture in the same room.
And that's the thing about town squares: yes, they may host political discussions and debates, but they are also places that people want to celebrate Arsenal winning the FA Cup, to gossip over the latest episode of The Young and the Restless or to flirt aimlessly.
What allows a political party to hold a rally in a physical town square is the fact that someone else has the job of moving on the celebrating football fans.
Despite the often sentimentalised account of our freedoms in the past there has never been an unrestricted right of access to "town squares" — often they have been the site of excessive repression and control. But a degree of management has always been vital to their functioning.
What remains unclear is whether some alchemy can be found which allows the effective running of digital town squares without destroying the ability of societies to resolve disputes peacefully.
We should hope that if Musk hasn't found a way to do that, someone else soon will. FINANCIALTIMES
ABOUT THE AUTHOR:
Stephen Bush is an associate editor and columnist at the Financial Times.