Commentary: How to avoid pitfalls of overtourism as visitors return with a vengeance
More than three years after the pandemic brought international travel to a halt, Southeast Asian destinations are welcoming tourists back with arms wide open as travellers unleash their pent-up demand through revenge travel.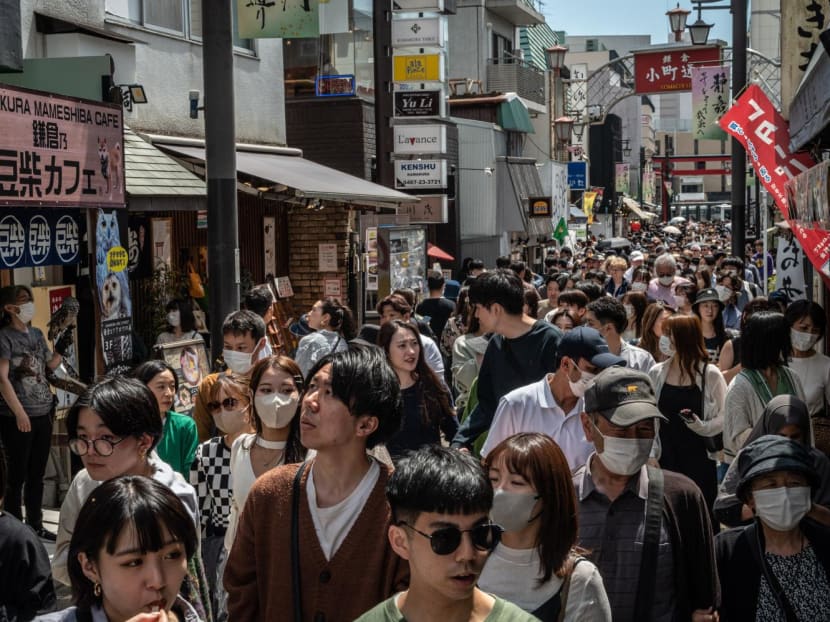 More than three years after the pandemic brought international travel to a halt, Southeast Asian destinations are welcoming tourists back with arms wide open as travellers unleash their pent-up demand through revenge travel. 
Singapore received 1.13 million international visitors in April, setting a new post-pandemic record. In Indonesia, tourist arrivals in May were up more than 9 per cent over the previous month, while in Thailand, foreign travellers entering the country have topped two million every month between December 2022 and May this year. 
However, as tourist arrivals rise to pre-pandemic levels, there are concerns that overtourism will return as well. 
During the pandemic, Southeast Asia's ecosystems were given a chance to revitalise after years of being trampled and polluted and locals in popular destinations felt like they could enjoy their cities once again without the throng of visitors blocking up pathways to capture the best shots. 
Popular destinations like Maya Bay, the beach in Thailand that was featured in the 2000 film, "The Beach", starring Leonardo DiCaprio, could return to its former glory as a utopian island paradise, after undergoing three years of rehabilitation. 
Now that travelling is back on consumers' radar, how can we find a balance so that tourism is less destructive and we can prevent Asia's ecosystems from buckling under again? 
EFFECTIVE POLICIES 
Many local or national governments have put in place strategies to mitigate the negative impact of overtourism. 
Hallstatt, the beautiful alpine village in Austria that is believed to have inspired the popular film Frozen, has put up a temporary wall to prevent tourists from flocking there to take selfies.  
In Florence, tourists can be charged if they eat on the pavement and doorsteps in front of shops. 
The picturesque Italian city of Portofino enforced "no-waiting zones" and fines to dissuade tourists from lingering too long on the quay to take selfies, blocking paths and roads. 
While these measures are designed to help improve the flow of tourists to a particular spot, some destinations have taken even more drastic measures. 
Thailand's Department of National Park has limited the number of visitors to Maya Bay to 4,125 persons per day, allocating them to one-hour slots to spread them out. 
Boats can no longer enter the bay and visitors cannot swim in the waters, for fear of trampling the replanted corals and disturbing the sharks. 
Bhutan has raised its Sustainable Development Fee to US$200 (S$268.40) per visitor per night from the US$65 it previously charged for three decades to maintain the pristine landscape and offset the carbon footprint left by visitors. 
Elsewhere, authorities have put a cap on the number of tourist accommodations, imposed strict booking restrictions or quotas and launched campaigns to discourage unruly visitors, among other strategies. 
CAN SOCIAL MEDIA HELP? 
A key policy approach for combatting overtourism is to diversify consumer market sources and disperse travellers throughout the country. 
This will usually involve social media marketing to redirect tourists to off-the-beaten-track locations and lesser-known places, or encourage them to travel during off-peak season. 
A global research from Expedia has shown that user-generated content impacts the tourism decisions of 84 per cent of Gen Z travellers. 
According to a survey by IHG Hotels & Resorts, 69 per cent of Gen Z travellers felt strongly about responsible travel, compared to just 48 per cent of 55s and over. 
However, social media can be a double-edged sword as it creates an obsession to find the next Instagrammable location for travellers who are feeling the wanderlust and the need to explore new places. 
Not managed carefully, it can have a detrimental impact on lesser-known places that are unprepared for the influx of travellers. 
Yet, creative approaches for regenerative travel that leave a positive impact are possible.  
These include initiatives that focus on revegetation that minimises disturbances to nature and vulnerable species as well as those that encourage tourists to give back or be mindful of the local communities. 
WHAT ABOUT NEW TECHNOLOGIES? 
While overtourism poses several challenges, it also presents new opportunities to create a sustainable paradigm that balances the needs of destinations and travellers. 
This is where innovation and new technologies can find their place in solving this problem. 
Smart destination management can be used to understand travellers' behaviour patterns and influence tourism demand within the region or destination. 
For example, light detection and ranging sensors are used on Germany's North Sea and Baltic Sea beaches that are struggling with an influx of tourists. 
The visitor guidance system monitors visitor volumes and suggests alternative destinations during peak occupancy, ensuring a more balanced flow of tourists and promoting lesser-known leisure facilities in the region. 
As tourism-related emissions account for nearly 22 per cent of global transport emissions, innovative transportation options such as Scandinavian Airlines' first-ever all-electric flights help mitigate tourism's environmental impact as well. 
Artificial intelligence (AI) can also be used to complement green transportation by analysing data on peak hours and popular routes, and also provide accurate information on nearest car rentals, public transportation and pickup points. 
For example, Israeli startup Optibus, the first unicorn in the public transport sector, uses AI to analyse a myriad of complex factors to optimise bus systems, streamlining bus schedules, thereby reducing the number of empty buses as well as eliminating several million tons of CO2 emissions per year. 
While the pandemic has been rough on the global travel and tourism sector, it has given us the opportunity to rebuild and make it more inclusive, sustainable and resilient for local communities and the environment. 
Asian travellers are on board with this shift as studies have shown their preference for travelling sustainably. 
WHAT YOUTH TRAVELLERS CAN DO 
Consumers including youths can be more mindful and responsible travellers by doing their research and making sure that the destinations they intend to visit do their part to preserve the heritage, conserve nature and support local communities. 
They can also choose to visit alternative spots and travel off-the-beaten-path. 
A new trend called slow travel, which encourages tourists to pace themselves to fully experience a place, is a great way to get more out of their trips and travel more sustainably and ethically. 
With increasing waste putting unnecessary strains on the destination, travellers can be more mindful of what they consume and find ways to reduce their waste. 
These include using a reusable bottle with a filter, using reusable bags, turning off the power when leaving the room and using public transportation where possible. 
Hospitality players keen to tap into Asian travellers' desire for sustainability need to prevent greenwashing by walking the talk and making it a priority with actionable targets and goals, transparency and accountability.
As public and private entities continue working together to find a sustainable solution, we can forge a better way forward that balances our dependence on tourism with the needs of the environment and local communities. 
ABOUT THE AUTHORS:
Lionel Saul is a research assistant and visiting lecturer at EHL Hospitality Business School and Tatyana Tsukanova is a research associate at the same school.