Commentary: How can Singapore stay exceptional? We need innovative policies
It is often said that Singapore is an exceptional society where essential but unpopular strategic policies can be implemented unhindered.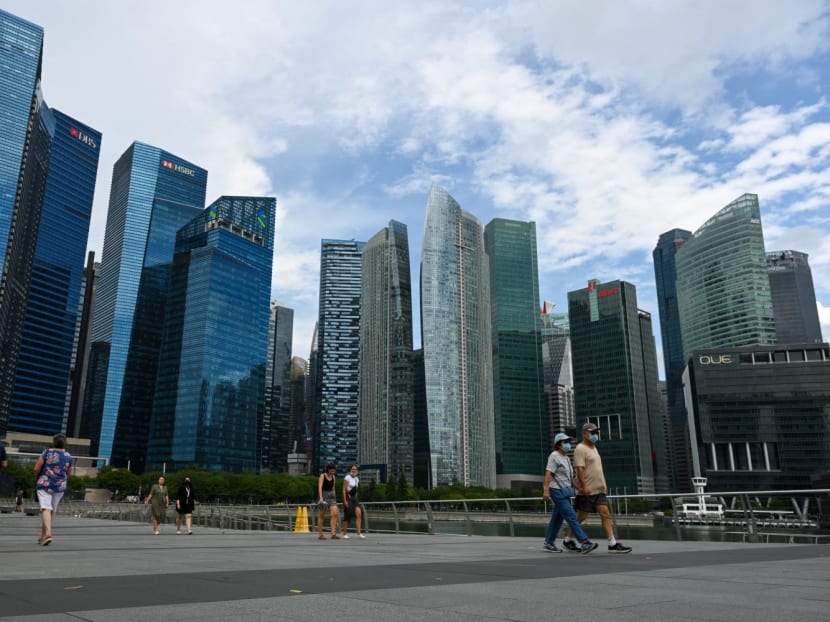 It is often said that Singapore is an exceptional society where essential but unpopular strategic policies can be implemented unhindered. 
Historians commonly refer to the country as the "improbable nation".  It is an outlier that had defied the harsh political odds to survive and prosper in the last century.
With neither an economic hinterland nor natural resources, the city-state had barely three million people at the time of independence in August 1965, with the majority illiterate and impoverished. 
Not helping matters was Singapore's location in a tumultuous region, while its demography was not only diverse and but profoundly fractured along ethnic lines, with the scars of racial riots fresh in our collective consciousness.
In one generation, under the extraordinary stewardship of the late prime minister Lee Kuan Yew and his lieutenants, the fortunes of this nation have risen stratospherically.   
Today, by all socio-metric indicators, the city-state is also one of the most tolerant and inclusive multicultural societies in the world.  
But as the late PM Lee had repeatedly qualified, the city-state is unique, our success not guaranteed, and we have no place for mediocrity.
To enjoy the high quality of life, Singaporeans must strive for excellence in every endeavour, make personal sacrifices if needed, and implement exceptional policies for the collective good.
It's an opportune time to take stock of our journey and ask how we can stay exceptional, as we mark Singapore's National Day this month.
SINGAPORE'S EARLY EXCEPTIONALISM
The pioneer leaders understood the imperatives. And we see this audacious vision transformed in national policies in the formative years.   
For instance, National Service (NS) was introduced in 1967 that now forms the pillar for Singapore's defence architecture.
English was adopted as the lingua franca in the early 1960s, followed by the Mother Tongue (MT) bilingual policy in the late 1960s, and the Speak Mandarin campaign and education streaming in 1980.
At the community level, electoral divisions were redrawn as Group Representation Constituencies (GRC) in 1988 to preserve political representation for minority racial groups.
In the following year, the Ethnic Integration Policy (EIP) was introduced as a form of racial quota to every block of public housing to mitigate the formation of ethnic enclaves.
Two years later, the provision for an elected president as a custodian to Singapore's reserves was passed in parliament. 
Suffice to say, these policies were not only politically seismic, but some also imposed substantial pain to the individuals and their tribal communities. None was well-received by all at the time of inception.
The critics, including those from abroad, have argued that Singapore's governance in micro-managing cultural identity, security, and economic development are barbaric and nothing short of dictatorship.  
But the paternalistic and steadfast governance has paradoxically contributed to stable and exceptionally successful modern city-state.   
We enjoy an enviable standard of living in-spite of having no natural resources. We have avoided much of the identity politics observed in other liberal democracies where advocacy and civil unrest are interwoven, and the state is incapable of making meaningful intervention without provoking a pushback.   
We do not have the most vibrant democracy, but we have a high level of trust in our social institutions.
But will this track record prevail in tomorrow's evolving and geopolitically challenging climate?
EMERGING FORMS OF EXCEPTIONALISM  
To understand what exceptionalism looks like in the next chapter, we can take a leaf from countries that have recently trotted a path less travelled in policy innovation.
In 2017, Kenya adopted the world's toughest position in environmental protection in banning single-use plastic bags.
In July 2021, China shut down all private tuition centres in the country to stamp out the debilitating education rat race that has placed enormous pressure on both parents and children, a culture that purportedly crippled national fertility. 
Earlier this year, Japan announced that corporate companies would need to disclose wage disparities between men and women to tackle entrenched workplace gender discrimination.
Very soon, New Zealand – with a solid track record in human rights protection – will ban anyone born after 2008 from smoking in their lifetime.
These policies are remarkable not only for their political resolve in tackling their own wicked problems, but they also go against what would be considered the established norms in their respective cultures, knowing well ahead of the resistance they will face. 
You are not alone if you think that the policies share an uncanny resemblance to the governing ethos practised in Singapore during the first 30 years post-independence.
Yes, our neighbours are emulating the way we used to govern. 
CRITICAL JUNCTURES REQUIRE EXCEPTIONALISM 
American philosopher Thomas Kuhn talks about critical junctures as the rapid and discontinuous changes that alter the developmental trajectory of an event or entity.  
These are the turning points in history that precipitate a paradigm shift in how problems are conceptualised and resolved.
This principle applies to development in science and technology as much as it does to nation building and civilisation.  
In Singapore, many of these junctures on policy innovation could be found in the early years. They include defence (NS), housing (EIP), and the social compact on self-reliance, to name a few.  
Today, in the name of consistency and predictability, our approach in policymaking today has gravitated to making incremental adjustment rather than making bold and decisive policy innovations.
While some policies have been tweaked over time, such as repealing Section 377A that criminalises sexual intercourse between men, the change is reactive rather than a proactive policy development. In short, we are playing catch up, not innovation.
The evaluation of a policy is also not immune from the court of public opinion. What is considered exceptional by one may not be similarly perceived by another if there is no resonance, such as the inclusion of personal dialect group in the national registration.
At the very least, my take is that we have not seen the likes of NS, MT, and EIP for a long time.
But can we remain exceptional without making bold changes to the way we govern? In what policy areas should exceptionalism be practised?
The current external and domestic realities should compel us to rethink our incremental approach.
With the protracted Russia-Ukraine war in Europe and the intense political rivalry between United States and China in Asia, it cannot be business as usual for Singapore. We depend on the global trade system for survival, including access to consumer and labour markets, and for food and energy.
Our lacklustre birth rate and the protracted labour shortage at all skill levels mean that we have limited options to our economic production if the geopolitics were to evolve into a full-blown conflict with labour movement curtailed.
None of our demographic challenges have so far triggered game-changing measures to population planning in recent years, made worse by the disruptions from pandemic and global economic uncertainty.
So, should Singapore step up its exceptionalism model to confront our population woes?
For instance, how about offering long-term residency to healthcare professionals, tradesmen, and people who have kinship ties with Singaporeans from Southeast Asian countries? Or reduce the burden on parents and children in the form of a more realistic school curriculum?
As we move into the tail end of 2022, it is worth remembering what made the country unique and how exceptionalism can be rejuvenated.
ABOUT THE AUTHOR:
Dr Leong Chan-Hoong is Head of Policy Development, Evaluation and Data Analytics at Kantar Public. He is a Fellow and elected board member of the International Academy for Intercultural Research.