Commentary: How friends can protect one another's mental health amid double whammy of inflation and Covid-19
A few weeks ago, at a panel discussion on a new book put together by Singapore Management University Alumni on how the youth today can prepare themselves for the future economy, a young man shared his anxieties about starting his career and dealing with the competition.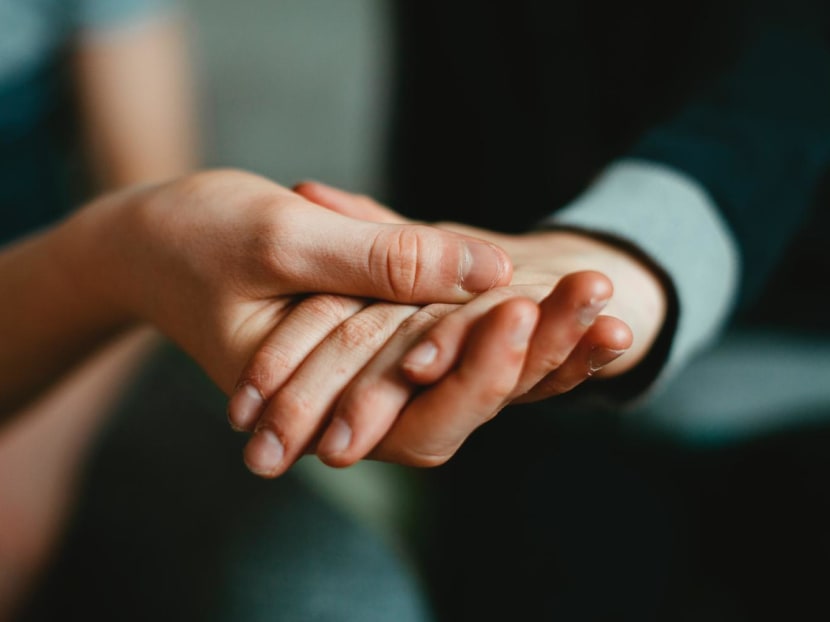 A few weeks ago, at a panel discussion on a new book put together by Singapore Management University Alumni on how the youth today can prepare themselves for the future economy, a young man shared his anxieties about starting his career and dealing with the competition.
Even before he could embark on a career, he said he was already feeling "a sense of resignation" that he was going to get nowhere in life.
A fellow panellist and I advised him to get off social media, especially professional networking sites, to protect his sanity, and to focus on his "inner scorecard" and compete not with others but with himself only.
One panellist shared the age-old advice that "anything worth doing takes time".
But I left that panel thinking about this youth and many young Singaporeans who are stressed out at work, anxious about money, and, worst of all, worried that their future won't be any better than their present.
EVERY GENERATION HAS ITS TRIALS
The recent TODAY Youth Survey 2022 found that more than three in 10 youths here have poor mental health, with the main source of worry being cost of living concerns and work. Parents are a not so distant third on the list.
At Talk Your Heart Out (TYHO), a therapy platform, we also find that the top issues that youth seek professional help for are related to the workplace, relationships, or self-esteem and identity.
The youth of today have been raised in the age of the internet. For all its positive impacts, it has also contributed to a fast-paced, highly competitive, and public existence where you couldn't live in a bubble even if you wanted to!
It is important to acknowledge this fact.
We must try and better understand the anxieties of the youth, who have grown up with social media and smartphones, as they are difficult to relate to if you haven't experienced it for yourself.
The fear of missing out, insecurities about self, and constant comparison with peers exacerbates any struggles one might have with work, life, and everything in between.
DOUBLE WHAMMY OF COVID-19 AND INFLATION
First it was the pandemic and now a steep rise in the cost of living – these shocks have permanently altered the trajectory of youth around the world.
They will most certainly have long-lasting and wide-ranging effects on an entire generation.
Research has shown, for instance, that some four million Americans who entered the workforce shortly before, during, and after the 1982 recession – when unemployment reached almost 11 per cent - not only earned lower wages, but also had poorer life expectancy, higher divorce rates, and were less likely to have children – long after the recession was over.
The fallout from the current crises is, however, not set in stone and we can help soften the blow for youths who are struggling.
We can try to address the various sources of anxiety and be a pillar of support as they find their footing in an ever more uncertain world.
SUPPORTING ONE ANOTHER
It is no surprise that the TODAY Youth Survey also found that respondents cite their friends as the main source of support, above spouses, and family.
Friends, particularly those around the same age, may be going through a similar stage in life.
As such, during transitional phases like starting a new job or becoming a new parent, the youth may prefer seeking out advice from their friends on how to navigate the path forward. 
So how can one help? Here are three tips for the next time you have a conversation with a friend struggling with their mental health.
Tip number one: Be an active, objective, and empathetic listener.
Sometimes, we tend to tune our friends and loved ones out, perhaps unconsciously, because we think we have known them for a long time, and so are up to date with their lives.
We also form an impression of them and think we know what they are going to say or do anyway.
One should instead try listening without any preconceived ideas or judgement and truly try to understand their friend's issue.
Tip number two: Allow them to lead the conversation.
When an individual is in mental distress, they may be unwilling to paint a full picture of their difficulties in the first instance, and may need more time to open up.
It would be helpful to let them determine what and how much they are comfortable sharing and take charge of the conversation at their own pace, so that they don't feel pressured to disclose what they are not ready to talk about.
After all, you may be the first person in a long time who has checked in with them.
You may also not be the right person for them to confide in. Allowing them to lead the conversation would make it easier for you to refer them to the right person. It could be their family member or a therapist.
You won't feel like you need to take on the burden of resolving their issues now that you know all about it.
Tip number three: Ask them what they need.
When others confide in us, we instinctively attempt to offer support in our own ways – words of reassurance, advice on how they can resolve their issues, or our opinion on the matter. But this may not always be what they need.
We could try asking them how they would like us to help and what kind of support they are looking for from us. This clarifies our role in the situation and keeps us from making assumptions about it.
If they do not already have an answer, this could also prompt them to think about their needs and the different avenues of support available to them. 
KNOW YOUR LIMITS
Finally, know your own capacity.
Showing up for someone who is struggling can be effortful. Your outreach may be rejected, you may feel responsible for the other person's wellbeing, or feel the pressure to be available all the time.
Whether you are a friend, sibling, spouse, or a parent, to be able to support someone in mental distress, it is important to know when you are being helpful, and when things are spiralling out of control, and beyond your ability to help.
In such scenarios, one must remain perceptive and seek external intervention when necessary.
Sometimes, the best thing we can do is to help them get the right help.
In his seminal book The Body Keeps the Score: Brain, Mind, and Body in the Healing of Trauma, Dr Bessel van der Kolk writes "Being able to feel safe with other people is probably the single most important aspect of mental health; safe connections are fundamental to meaningful and satisfying lives".
As our youth venture into adulthood amidst crises and headwinds, let's continue to make them feel safe, connected, and supported.
ABOUT THE AUTHOR:
Chirag Agarwal is the co-founder of Talk Your Heart Out (TYHO), a Singapore-based mental health and wellbeing startup.