Commentary: How to stay employed in 2023 and what to consider when telling the world about being laid off
The recent spate of tech lay-offs has jolted painful memories of my own retrenchment experience that I now put to good use as a career coach.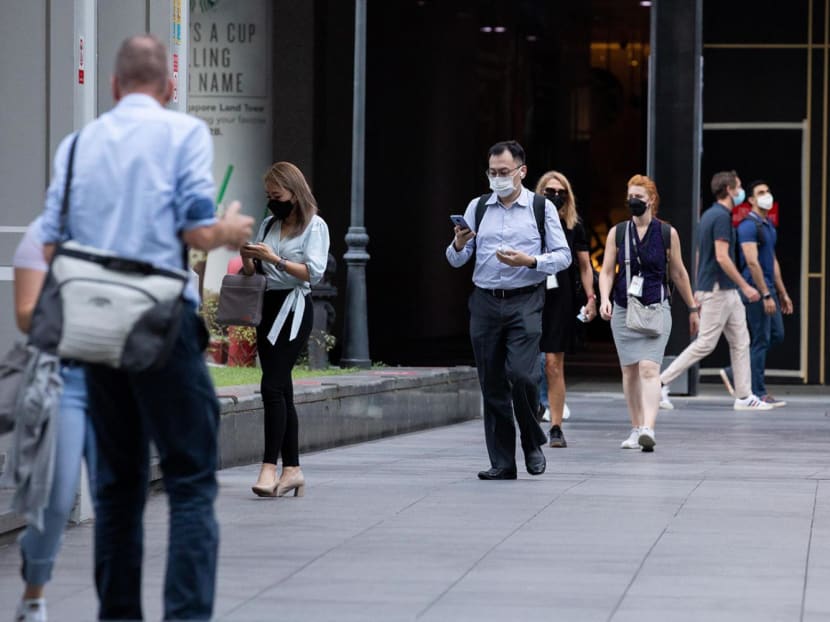 The recent spate of tech lay-offs has jolted painful memories of my own retrenchment experience that I now put to good use as a career coach.
While it's interesting to see how affected workers these days are becoming more public with being laid off, I would like to offer some pointers in doing so, and what more one needs to do.
First, here's my story that hopefully will encourage those recently made jobless.
After spending 12 good years with Thomson Reuters in various front-and-back-end roles, I was retrenched as part of the global restructuring exercise some 10 years ago.
I was completely devastated as I thought I was on track to meet my performance targets and my ex-colleagues were some of the best people I ever worked with.
That was the beginning of my hardship for a mature PMET as I was already in my late 40s. It may have happened a decade ago, but that hurt still lingers whenever I think about it.
Everything came so fast while I was still grappling with the severity of the situation. Without a stable financial source, it was a struggle to support my family as my wife was a home-maker and I had three school-going children.  
I was at a loss as to what I could do next. For me, work was an expression and extension of my identity.
Beyond the monetary aspect, the shock from going from employed to unemployed was staggering. Often it can lead to a feeling of a loss in purpose, identity, and social status.
Most people I knew then would hide the news from their family and friends, citing embarrassment as the main reason.
Despite the tremendous financial pressures in a marriage and family, I was fortunate and blessed to have emotional support from family members and close friends who encouraged me during my job search journey.
BLESSING IN DISGUISE
As a career coach now, I work with both employed and unemployed clients to manage their current struggles and journey with them.
By equipping and supporting their employment journey with the relevant career resources, they can make informed decisions about their career trajectory.
Recently, I met Jane (not her real name), a Technical Product Specialist who was working in a well-known tech company for two years handling technical issues on a customer's platform project.
She was emotionally stressed over the past year by poor work culture and long hours. Although Jane was prepared to work hard to get ahead in her career, she was no longer enjoying her work and had multiple thoughts about resigning.
As a result, her work performance suffered. She was placed on a pivot plan where her areas of work improvements were evaluated, and she was retrenched thereafter.
It turned out to be a good break for her. There were things she had been putting off doing but now had the time to do, like going for courses to learn new skills and upgrade herself.
At the same time, she also sought respite with online mental health tips and stories of people who posted about their predicament online.
Through her example, we both learnt that life can still be fulfilling even when retrenched, and retrenchment is not an indication of a person's self-worth and capabilities as an individual.
RETRENCHMENT LOSING ITS STIGMA
The sting of retrenchment will always hurt, but the silver lining is that one is most certainly not alone. Retrenchments have been happening for the longest time.
The pandemic possibly accelerated the shift in mindsets about the notion of retrenchment as a social stigma, especially when it affected almost every sector of the economy and was becoming increasingly commonplace.
However, certain stigma such as feelings of shame, embarrassment, and uneasiness within the inner family circles may still remain.
But now, with social media, people read about retrenchment news instantly as compared to the past. There are also more avenues of support that individuals can tap, and communities that band together to support such individuals.
For example, I have also seen more retrenched jobseekers being open to band together on social networks, including WhatsApp community groups.
Effectively, these groups motivate each other and share useful information to transition into new sectors.
Also, I have noticed that more people have been openly sharing their layoff experiences in a positive and encouraging light on LinkedIn.
They also harnessed the power of this platform to reach out to their networks for references, endorsements and continue their job seeking efforts.
One reason why more people are going public with their layoff news might be the most obvious — because it could lead to a new job opportunity.  
But unless you have some accomplishments and uniqueness about your career to gain attention and inspire followers, it is not always a good idea to go public.
In fact, it would be a better idea to share your experience publicly when you have successfully transitioned to a new role. 
For those who want to go public on their retrenchment, here are some dos and don'ts that they should consider:
DOs:
Be positive about your situation. Remember that what you put out on social media is your brand. Employers prefer to have cheerleaders on their team who can promote team spirit and positivity, not haters
Highlight key wins and achievements from your previous workplaces. Also include your best qualities and what you're looking for next
Be thankful and appreciative of the people whom you had a chance to work with. One could also interact with a connection's posts or congratulate them if they found a new job. You never know who might know of a job opening that is suited for you
DON'Ts:
Avoid being too outspoken about your views about the entire retrenchment saga. Recruiters may check out social media profiles of prospective hires before extending an offer
Do not post content that can be seen as intimidating or threatening, or disclose confidential company info
WHAT WORKERS SHOULD DO IN 2023
The lay-offs over the past two years are a stark reminder that the dawn of stable jobs and careers is long over.
Being adaptable remains the most sustainable skill for any individual, and adopting an agile growth mindset can help jobseekers build career resilience and increase their employability.
Here are five areas that jobseekers should start reflecting on:
Think from the organisation's perspective to understand what skills they are seeking. That may require you to look at the annual reports and strategic plans of the organisation. Reflect and ask yourself what you can do to contribute meaningfully and then take small steps in that direction
Stay vigilant throughout your career. Assess your career branding, value statements, your current and transferable skill sets and proficiency. Soft skills such as problem-solving and communication are also equally important in a hybrid work environment with teams spread across globally, and can be applied across various job roles and industries
Stay relevant and expand your knowledge. Focus on in-demand skills and invest in skill development to differentiate from the competition
Adjust your expectations and be flexible. Challenge yourself to be open to learning new roles and take new opportunities as they come up, even if that means changing professions and industries outside of your core domain
Finally, don't be afraid or embarrassed to reach out to your network and support groups for help
The key priority for workers as we begin 2023 is to focus on what we can control and make the transitions necessary to our success.
The balance of power may have shifted from job seekers to employers. Even if the market gets a little more challenging, talented workers will almost always have good job options available to them.
We just need to adjust our expectations, timelines, and long-term plans. This approach is perhaps the best way to confidently navigate the volatile and uncertain world we are moving towards.
ABOUT THE AUTHOR:
Patrick See is a senior career coach at Workforce Singapore with working experience across various industries such as Information Technology, Medical Research and IT Audit.