Commentary: Humour in the office matters, but can a boss be funny?
"Here's a fun fact, no accountant grew up ever wanting to be an accountant. We all settle."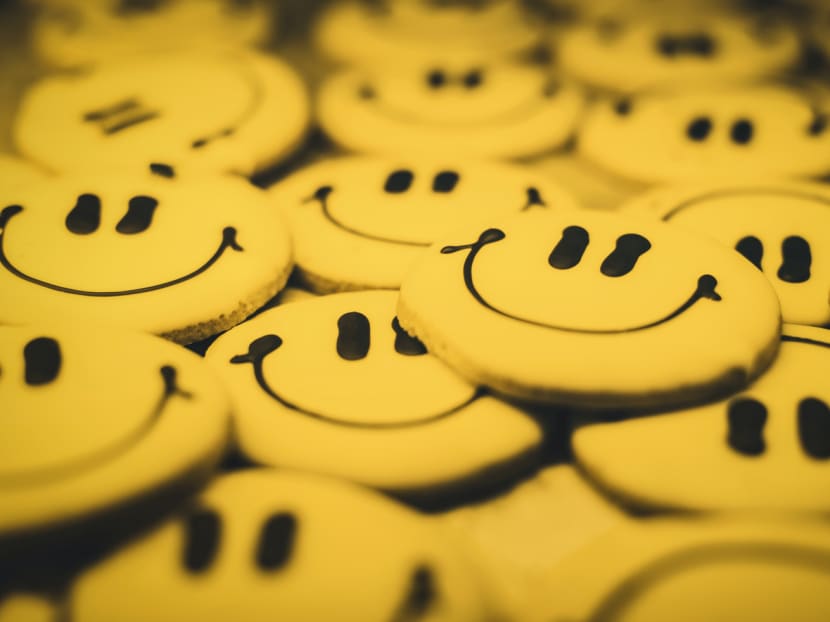 "Here's a fun fact, no accountant grew up ever wanting to be an accountant. We all settle."
That is a line from PBC, a workplace comedy released earlier this year.
You won't see it on Netflix or Amazon Prime, though its mockumentary style is similar to Parks and Recreation or most recently, Abbott Elementary — and its production values are as high.
It is niche material for a select audience. "By accountants for accountants," according to its publicity, the "underserved demographic of the finance industry".
It tells the story of a team of accountants at a tech start-up facing an audit, featuring actors who have appeared in the US version of The Office.
There are jokes about sleeping with a supermodel, a lazy IT support worker, and a chief financial officer flexing her power.
These office characters are familiar tropes.
For this non-accountant, it was not LOL-tastic.
But who cares? I am not the target audience. Judging by the comments on the YouTube channel, accountants like it.
"I've sent it to all the homies," wrote one.
It was conceived and co-written by Mike Whitmire, chief executive and co-founder of FloQast, an accounting software company.
A self-confessed "accounting nerd" who created a web series after seeing so much "boring" business-to-business marketing material.
In the ever-blurring media landscape, it is not even the first to set up a studio.
Shopify, the ecommerce platform, has created films on entrepreneurship shown on Disney+.
Mr Whitmire deems it a success. The company has had more interest from prospective clients and hired "a dozen people" who found FloQast through the YouTube series. This accountancy comedy highlights a number of issues.
The first is that thanks to social media, all manner of professionals are vying to become media players.
LinkedIn appeals to white-collar workers hoping to build careers as "thought leaders".
Lawyers and scientists amass huge Twitter followings with lengthy threads (though I am puzzled by the appeal of a tweet marked 1/28).
TikTok has made stars out of baristas, care workers and spreadsheet tutors.
This is no bad thing. Gatekeepers in publishing, media and entertainment have fiercely guarded their industries for decades.
The problem with so many people clamouring for attention is that it becomes increasingly hard to make a splash, which is why FloQast has hired Hollywood talent.
The comedy seeks to elevate the accountancy profession, though the risk is that it trivialises it.
Earlier this year, Adam Kay's This is Going to Hurt, a BBC adaptation of the former National Health System doctor's time delivering babies, was criticised for callousness about women in their most vulnerable state.
Others saw the dark humour as a reflection of his struggles with overwork and sleep deprivation.
But the overriding issue Mr Whitmire's pivot to comedy raises is, can a boss be funny?
One CEO once told me the higher he climbed in his career, the funnier and better looking he became.
Everyone laughed at his jokes and no one told him he looked rough.
It is something Mr Whitmire considered but insists the initial group of writers plucked from his company felt comfortable saying to him that a joke did not work.
A team of professionals then edited the scripts.
In TV comedies, the boss is usually a figure of fun rather than great wit.
In The Office, the middle manager is oblivious to how others perceive him. It is easier to punch up than down, and everyone can relate to frustration with a boss.
One notable exception is Hacks, a comedy about comedians, which tells the story of a protégé and her boss, a stand-up called Deborah Vance, played by Jean Smart.
Vance gets away with it because she is an actual comedian.
I often wonder if climbing the corporate or political ladder requires the power hungry to take themselves so seriously that it chips away at their funny bone.
It's a comforting story, as I carp on the sidelines. I may not have a huge salary or wield power, but at least I can take and make a joke. (For the record, all my bosses are very funny.)
But now we have two leaders who progressed in part due to their comedic skills: British Prime Minister Boris Johnson and Ukrainian President Volodymyr Zelenskyy.
Simon Lancaster, a speechwriter who has worked for former UK prime minister Tony Blair's cabinet members and CEOs and has just published a book, Connect!, believes leaders "have to be funny.
If your starting point is that you need trust to be successful in business or politics you need humour."
Yet while Mr Johnson seems to struggle with which parts of his job to take seriously, Mr Zelenskyy has risen to the challenge.
So maybe the truth is that to be truly successful you must also know when to turn the humour off. FINANCIAL TIMES
ABOUT THE AUTHOR:
Emma Jacobs is a features writer for the Financial Times, with a particular focus on work and office life.