Commentary: International Women's Day — why women suffer more from workplace mental health and how to improve it
The International Women's Day is an opportunity for us to celebrate the women in our lives and also an ideal time to highlight areas where we need to champion female empowerment and gender parity.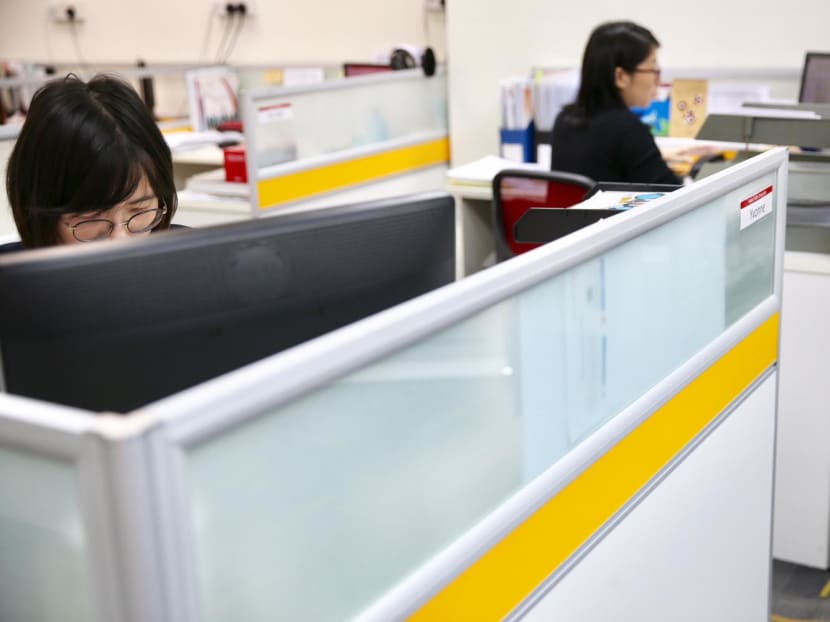 The International Women's Day is an opportunity for us to celebrate the women in our lives and also an ideal time to highlight areas where we need to champion female empowerment and gender parity.
One such issue is mental health in the workplace, which disproportionately impacts women, and is often overlooked as an aspect of employee well-being.
WOMEN SUFFER MORE FROM WORKPLACE MENTAL HEALTH
The annual Cigna 360 Global Well-Being Survey, released November 2022, found that stress, burnout, and disengagement continue to plague the world of work, and mental well-being is closely linked to attributes such as gender, age and life status.
Women reported lower levels of well-being than men overall in the 360 Well-being Index, which assesses five key aspects: Family, financial, physical, social and work.
In terms of mental health specifically, women in Singapore are 10 per cent more susceptible than men to stress and burnout, which leaves sufferers feeling tired, drained and overwhelmed, and may take longer to get things done.
Such problems are alarmingly widespread, with nine in ten women (89 per cent) saying they've experienced at least one symptom of burnout, and 70 per cent feeling they are "always on".
These results echo the 2020 findings from humanitarian NGO, CARE, which reported that 27 per cent of women have experienced increased mental health struggles compared to 10 per cent of men as a result of COVID-19.
In recent years, increasing numbers of organisations have been paying attention to issues of diversity, equity and inclusion (DEI), but mental health often gets lost in the conversation.
A great first step is acknowledging the different ways in which men and women are affected, followed by the importance of mental health in DEI initiatives, then looking at how best to tailor solutions for people who require differing forms of support.
As employers, the well-being of our employees should be of utmost importance. We need to recognise that the impacts of mental health issues go beyond the individual. Left unsupported, mental health issues can negatively impact whole health and affect workplace morale.
Employees with mental health issues may also find themselves marginalised for not fitting into the office culture. For many women, this constitutes an added hurdle on top of the other barriers and inequities they already face.
Besides a loss of productivity, the lack of access to proper support systems for employees can also lead to retention issues in companies.
The Cigna 360 Global Well-Being Survey also found that stressed employees are twice as likely to change their job in the next twelve months.
This may be a contributory factor to why women usually change jobs more frequently than men, potentially cutting off career growth at key junctures and even forming a negative impression from their resumes.
At the same time, women suffering burnout may choose to leave the labour force entirely.
HOW CAN EMPLOYERS HELP?
While we look at addressing mental health issues in the workplace, it is key that we take an intersectional approach to doing so, and I can't stress enough (pun intended) that the impact of mental health issues affects people in different ways.
Progress goes beyond working arrangements and health benefits; employers should look to creating an open and inclusive culture where employees feel safe to talk about their problems and are empowered to seek the help they need.
Mental health should be part of any employee well-being initiative and considered within an organisation's diversity strategy.
This starts from the top. Leadership should be educated and given room to respond appropriately to DEI and mental health issues. A good place to start is leading efforts to destigmatise mental health in the workplace.
Managers and peers should be trained and equipped to support others and navigate conversations around mental health issues. This includes fostering an understanding that mental health issues affect us and manifest differently.
It is also important for leaders to be empathetic and authentic — for example, sharing personal experience about their own mental health struggles can help create a safe environment where employees feel comfortable talking about their challenges.
While more and more organisations are providing mental health benefits and well-being support in the workplace, they tend to be underutilised by employees.
Organisations should regularly communicate these benefits, as well as speak with employees to understand their needs and challenges in accessing these, so that such support can be put to good use.
MORE SUPPORT FOR WOMEN AS CAREGIVERS
On average, women are more likely to assume the role of caregivers in their family — the 2012 Survey on Informal Caregivers report by the Ministry of Social and Family Development found that women make up 60 per cent of caregivers in Singapore,
As the need to balance caregiving duties and work can be a source of great stress, the introduction of sustainable and flexible work practices like flexible hours and remote work can help improve caregivers' well-being, as well as encourage them to stay in the workforce in the long run.
These efforts are key to supporting women and other groups disproportionately impacted by mental health issues, to retain a truly diverse workforce and offer equitable opportunities to all.
At Cigna, the entire senior leadership team across different markets have taken "The 5% Pledge" — committing 5 per cent of their annual work hours to listen, craft and implement tangible change for mental health within the organisation.
This universal movement is open to senior leaders and people managers from all organisations around the world, as leaders would be in a better position to understand the specific mental health support that fits in their team's structure and processes.  
As we ramp up DEI initiatives in the workplace to build gender equity, we also need to evaluate how best to support women, who may require different approaches than those better suited for men.
Besides offering support from peers, leadership, support services and health providers, employees should be able to access it in a way that makes them comfortable. Support systems should also pay special attention to the unique needs of marginalised or minority groups.
Recognising mental health issues and their differing impacts is a key step towards promoting DEI in the workplace.
This International Women's Day is a great opportunity for organisations to relook their DEI policies and start responding to the different ways men and women deal with stress and mental health.
Doing so can help them create an inclusive workplace where every individual is empowered to excel.
ABOUT THE AUTHOR:
Carol Tan is head of human resources at Cigna Singapore and Australia, a global health services provider.