Commentary: Lessons from Singapore's former pig farmers about business transformation
Singapore's food security has been in the spotlight in recent months.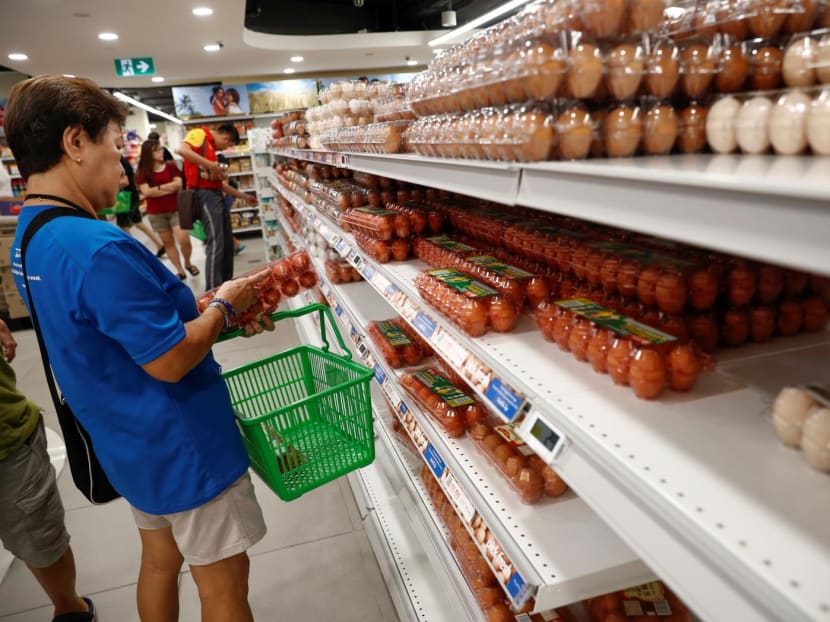 Singapore's food security has been in the spotlight in recent months.
The export ban on chickens from Malaysia extends into its third month. Climate change and geopolitical developments continue to impact global food production and disrupt food supply chains.
As a country that imports more than 90 per cent of its food, much has been done in recent years to bolster the local agri-food industry and mitigate the impact of food supply disruptions.
For example, agricultural spaces in Lim Chu Kang and aquacultural spaces in our coastal waters are currently being redeveloped into high-tech, resource-efficient, and sustainable agri-food zones.
These initiatives are part of the Government's "30-by-30" goal to build the country's agri-food production capability and capacity, to sustainably produce 30 per cent of Singapore's nutritional needs by 2030.
These changes present new opportunities and challenges for farms of the future, and a look at our agricultural past offers some potentially useful 'lessons' that we can adapt for the uncertainties ahead.
In 1984, faced with resource constraints and issues of land and water pollution, the government decided to phase out pig farming in Singapore.
Local farmers had to adapt swiftly, seeking new opportunities and livelihoods. Despite government support to facilitate this transition, such transformations were materially and emotionally difficult for those involved.
Yet for some daring, resourceful farmers, the end of pig farming was only the beginning: setting them on new paths of experimentation, innovation, and transformation.
EXPLORING NEW PRODUCTS
Rather than give up farming entirely, some farmers changed the types of livestock they raised. When pig farming was phased out, Koh Swee Lai (formerly a pig farmer) switched to egg farming.
Leveraging the government's shift to technology-augmented farm production, Koh travelled widely to study egg farming in Japan, England, Denmark and the Netherlands.
With government loans and investment, Koh opened Seng Choon Egg Farm at the Sungei Tengah Agrotechnology Park in 1987.
Since then, continual innovation and investment in new technologies, such as the automation of numerous farm operations, have allowed the farm to remain competitive.
In 2019, Seng Choon was Singapore's largest egg farm, producing over 600,000 eggs daily, to meet about 12 per cent of local consumption needs.
EXPLORING NEW SECTORS
Similarly, stuck with an oversupply of pigs in his family's farm in 1984, Lim Hock Chee turned to selling chilled pork from a rented stall at a Savewell Supermarket outlet at Ang Mo Kio.
When Savewell later ran into financial difficulties, Lim and his brothers made the momentous decision to take over the management of the entire store.
Transitioning from pig farming into the retail business, they opened the first Sheng Siong Supermarket in 1985.
Through careful planning and prudent sourcing of supplies, the Lims were able to progressively expand the Sheng Siong outlets into a successful local supermarket chain.
Today, Sheng Siong is a household name with a comprehensive logistics network serving 66 outlets island-wide; an online shopping platform; and even a television show.
Separately, Prime Supermarket, another well-established local supermarket chain, can also trace its beginnings to this uncertain period in the mid-1980s.
The Tan family, which owns Prime Supermarket, once operated Tan Chye Huat Farm, the largest pig farm in Singapore, raising over 80,000 pigs annually.
The government's decision to phase out pig farming, however, led the Tans to explore alternative economic sectors to branch out into.
In 1985, the Tans opened the first Prime Supermarket, whose modest success encouraged the family to open more outlets across the island.
Such experiences gave the Tans the confidence to diversify into other industries, allowing them to grow into Prime Group International (PGI), a large international company with commercial interests in real estate, hospitality, and agriculture.
EXPLORING NEW LIVESTOCK
PGI further expanded into local fish farming in 2018, with the opening of Prime Aqua Sea Farm. Today, Prime has three coastal fish farms along the Pulau Tekong coastline.
Under Prime's management, these farms have started to use more advanced technologies – such as solar panels, automated systems, and electric vehicles - to produce more fish with fewer resources.
The farm today produces nine species of food-fish for local consumption, and continues to explore more ways to increase production sustainably.
SEEKING OPPORTUNITIES AMID UNCERTAINTY
Today, we find ourselves at another significant crossroads. Climate change, rising protectionism, and a host of global trends such as rapid population growth continue to play out.
At home, expiring leases, rising costs, resource constraints, and a lack of successors are some of the challenges local farmers have to consider as they plan for the future.
Yet as the experience of Singapore's farmers demonstrate, such upheavals may offer new opportunities for daring and determined Singaporeans, whether they are farmers, entrepreneurs, or policymakers.
Just as pig farmers in 1984 gradually diversified into new sectors or experimented with other food products, it might be worthwhile to consider what new products, services, or technologies a warming, resource-scarce planet might need in the near future.
Such explorations are already underway in Singapore. The Government is working closely with farms to utilise more resource-efficient and climate-resilient technologies.
Alternative proteins, grown from lab-grown animal cells, or plant-based products - are also being studied and developed by local laboratories to diversify Singapore's protein options.
A new leasing framework for coastal fish farms was also recently announced to give aquaculture farms greater certainty on their use of the sea space and a longer runway for their investments, including in technological innovation.
In collaboration with the government, Sheng Siong, Prime Group, and Seng Choon Farm have all continued to explore new techniques and technologies to improve their production capabilities while reducing operating costs.
In 2022, the Singapore Food Agency (SFA) also expanded its $60 million Agri-Food Cluster Transformation (ACT) Fund – aimed at supporting the transformation of the agri-food sector to become more productive, climate-resilient, and resource-efficient – to support more farms producing a larger variety of food.
To survive and to feed our future, we have transformed. Transformation sits at the heart of modern Singapore's stories.
But beyond a singular technological innovation, it was also the willingness of citizens, farmers, policymakers, and other stakeholders to embark upon these journeys of transformation that allowed the country to overcome challenges, capitalise on new opportunities, and feed the nation. 
As Singapore works toward its 30-by-30 goal to enhance its food security for the future, such adaptations and reinventions remind us that Singaporeans can continue to meet the future with grit, determination, and ingenuity.
ABOUT THE AUTHOR:
Choo Ruizhi is a Senior Analyst in the National Security Studies Programme (NSSP) at the S. Rajaratnam School of International Studies (RSIS), Nanyang Technological University, Singapore. He is interested in the environmental histories of Southeast Asia in the twentieth century, and is currently exploring the histories of agricultural animals in newly independent Singapore.