Commentary: Middle managers have it tough but the world needs them, especially with these steps to become less replaceable
"There seem to be 10 people 'managing' for every one-person coding" was Elon Musk's response when asked in October last year what was the "most messed up" thing at Twitter, which the Tesla boss had recently acquired.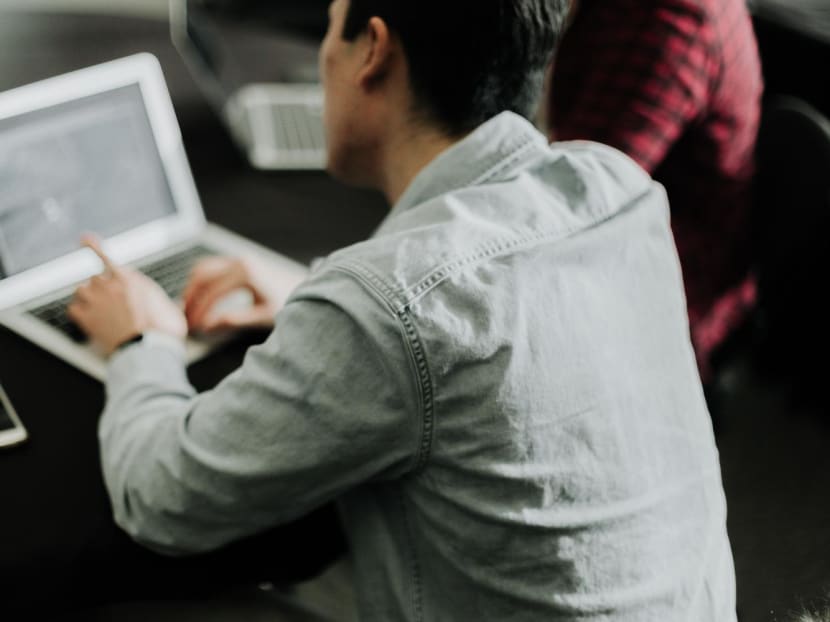 "There seem to be 10 people 'managing' for every one-person coding" was Elon Musk's response when asked in October last year what was the "most messed up" thing at Twitter, which the Tesla boss had recently acquired.  
More recently, Mark Zuckerberg, in line with social media giant Meta's "year of efficiency", announced that "we're working on flattening our org structure and removing some layers of middle management to make decisions faster".  
Who can argue against flatter organisations and faster decisions? Evidently not investors — Meta's share price jumped more than 20 per cent following Mr Zuckerberg's announcement.  
Clearly, middle managers have it tough: Investors cheer their retrenchment, they are the most stressed people in the company, they have to placate the rank-and-file while carrying out the orders of pretty much everyone else, and they are often ill-prepared for the job. 
As famed management thinker Henry Mintzberg puts it, "Yesterday you were playing the flute or doing surgery; today you find yourself managing people who are doing these things. Everything has changed, yet you are on your own, confused and overwhelmed." 
MIDDLE MANAGERS HAVE IT TOUGH BUT THE WORLD NEEDS THEM 
Yet, the world needs middle managers. 
Despite early research suggesting that managers are unnecessary in certain conditions such as when there are clear and structured norms for operations, or when employees are professionals with high levels of knowledge and ability, more recent evidence have highlighted the importance of middle managers. 
An organisation commonly thought of as comprising high-ability professionals is Google. 
Early in its history, Google experimented with a middle-manager-free flat organisation. This experiment was terminated after a few months of co-founder Larry Page performing middle manager functions such as conflict resolution and expense claims approval. 
Today, Google's use of manager feedback surveys, and initiatives such as Project Oxygen, which serves to identify critical managerial behaviours and guide manager training, illustrate the importance Google attaches to its middle managers. 
Research confirms the importance of middle managers. 
The behaviours and actions of middle managers have been found to significantly predict crucial employee outcomes such as staff engagement, job satisfaction, and perceptions of fairness and justice at work. 
In turn, these outcomes predict crucial organisational goals such as increased customer satisfaction and loyalty, reduced staff turnover, workplace safety, worker productivity, and even, albeit to a smaller amplitude, profitability. 
Middle managers are necessary and important. But their future isn't guaranteed — they need to fortify their livelihoods. 
UNDERSTANDING THE VUCA WORLD A FIRST STEP
The first thing that middle managers — a position that many young Singaporeans will take up at some point of their careers — need to do is to learn how to play well with technology and artificial intelligence (AI). 
The acronym Vuca (volatility, uncertainty, complexity, and ambiguity) has been used for over three decades to describe a world of increasingly unpredictable change. But I suspect for many, Vuca is only now being truly appreciated with the advent of AI-enabled chatbots such as ChatGPT. 
The ability of artificial intelligence to create uncanny deep fakes, write programming code, and pass medical, law, and business school exams and disrupt education is revolutionary. 
Even more unpredictable change can be expected with GPT4, improvements in Google's Bard, and AI products from Chinese tech giants.
How can middle managers play well with technology and AI? They can focus on being more human. 
It used to be thought that computers can never be "creative" — that is, they are unable to generate novel and valuable output. 
Here are some examples: Midjourney, an AI image generator, created an image so impressive that it won a fine-arts competition. 
In response to the prompt "give me three examples of AI generated creativity", ChatGPT generated the italicised passage below — yet another example of computers being creative. 
In 2016, Sony released a pop song titled "Daddy's Car" that was composed entirely by an AI algorithm called Flow Machines. The algorithm analysed a database of popular songs and used that information to create a new song in the style of the Beatles. 
While the generation of creativity is no longer just the preserve of humans, evaluating the appropriateness of creativity for a given context may still be proprietary to humans. 
The italicised passage was one of three examples generated by ChatGPT. Other answers (for example, "In 2016, a group of researchers and data scientists used machine learning algorithms to analyse Rembrandt's style and create a new painting in his style".) did not, in my human opinion, illustrate how AI can independently generate creativity. 
Middle managers who can critically evaluate output submitted by team members that were either wholly or partially generated using technology will continue to have a place in organisations of the future. 
MORE LEADING, LESS MANAGING PLEASE
The second thing middle managers can do to fortify their livelihoods is to do less "managing" and do more "leading". Here, I refer to "managing" and "leading" in Mintzberg's parlance, that "leadership is management practised well". 
Two vital practices that can lead to more "leading" are being fair and sharing leadership. 
A perception that fairness and justice are lacking at work has been found to predict turnover; employees who do not feel like they are being treated fairly are more likely to quit. 
Conversely, employees who believe that their performance is being appraised fairly by their line managers experience greater feelings of bond with their managers and the organisation. 
Similarly, sharing leadership, allowing various team members to assume leadership over aspects of the team's functioning and operation, is associated with greater team effectiveness, especially among teams dealing with complex work — likely to be the case in a Vuca world. 
In short, while "trim middle management" sounds like a clever thing to do, "trim middle leadership", apart from being awkward-sounding, seems like a silly thing to do. When it comes to management, the less is better. When it comes to leadership, the more the merrier. 
BEING MORE HUMAN 
A third way for middle managers to fortify their livelihoods by being more human is to empathise and engage with employees. 
Lying flat (referring to the "tang ping" trend in China in rejecting overworking), The Great Resignation, Covid-19, quiet quitting et cetera all spotlight the centrality of employee well-being to organisational functioning and success. 
Employees with managers who display empathic concern, warmth, and compassion have been found to experience greater well-being and heightened sense of workplace justice. 
Beyond well-being, in-demand middle managers would be those who can bring about employee engagement — the degree to which employees are emotionally, mentally, and socially invested in their work and role. 
When it comes to empathising with and engaging employees, technology and AI are unlikely to replace managers anytime soon.
Whenever I think of middle management, I am always reminded of an executive coaching client who rejected multiple job and promotion offers just so that he can continue enjoying leading his retail bank back-office team.
Middle managers do have it tough. But many middle managers do genuinely love their jobs. By being more human, they can continue to flourish.
ABOUT THE AUTHOR:
Dr Victor Seah is Deputy Director, Centre of Excellence for Behavioural Insights at Work (BI@Work), at Singapore University of Social Sciences.