Commentary: Persons with disabilities want to work on an equal basis with others — here are 3 ways to achieve that for them
My foray into the social services sector started in 2013 when I set up a non-profit organisation, Etch Empathy, to serve vulnerable communities in the Asean region in achieving their aspirations.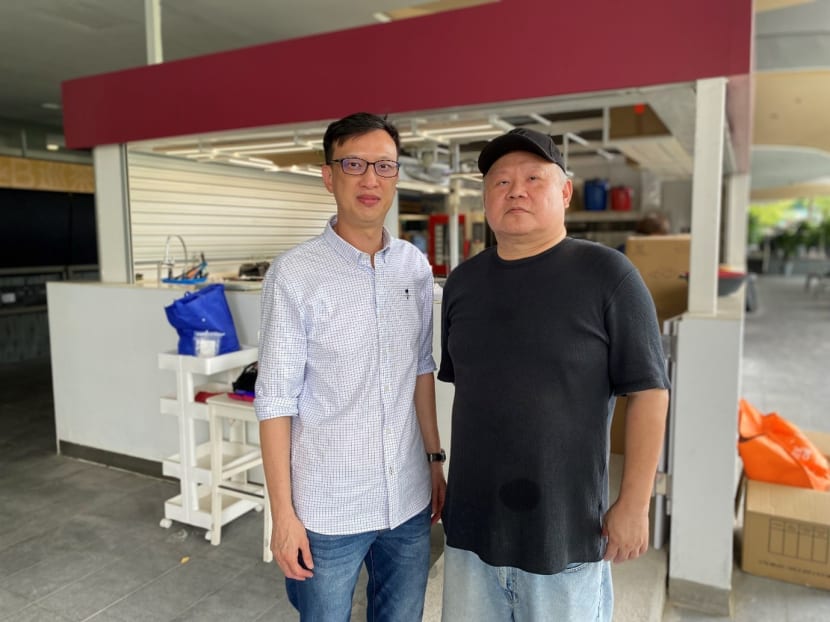 My foray into the social services sector started in 2013 when I set up a non-profit organisation, Etch Empathy, to serve vulnerable communities in the Asean region in achieving their aspirations.
Through our work with communities, volunteers, charities and private sectors to tackle global needs such as reducing prejudices and inequality for persons with visual impairment, I learnt about the difficulties that they face and wanted to do something about it.
I interacted with many persons with visual impairment who were keen to learn culinary skills out of a desire to be self-reliant and also to get jobs. The problem was, no culinary schools were able to take them in as trainees.
Hence, in 2017, I set up social enterprise Fortitude Culina to provide employment opportunities for persons with visual impairment as chefs.
It started with just me and has grown to a current strength of four, which includes two chefs with visual impairment.
We have also been blessed to have an external mentor, Executive Chef Haikal Johari from one Michelin-starred restaurant Alma, who dedicated his personal time to coach and share his experience with our chefs.
We're setting up a new food kiosk at the Singapore Management University (SMU) where we anticipate serving about 200 diners when we start our operations next month.
HOW IT HAS WORKED FOR US
Many don't know the unique challenges in running a food and beverage business that hires persons with visual impairment especially when it is in full operation.
If not managed properly, it can be a dangerous workspace for them as a chef needs to deal with heat and sharp objects like knives. Hence, we embarked on several mini-projects to help them.
We developed a 3D-printed condiment holder with contrasting colours so that those with low vision could identify the condiments. The holder was also made tactile so that they could distinguish the items through their sense of touch as well. 
Another tech-driven project that we did was an artificial intelligence-enabled heat map sensor that would alert the chef of any potential safety hazard.
One mature person with disability that we hired was 55-year-old Alex Seow who has been a chef for almost two decades.
In 2017, a failed eye surgery caused him to lose part of his vision which impacted his daily life as he could not distinguish objects properly and would knock into things while walking.
Things got tougher at the workplace as he was not as productive as he used to be. He chose to leave the company in 2019 in search for a more empathetic environment.
In the same year, he found an opportunity with Fortitude Culina and joined us as a chef.
Support from the Government has been helpful in our latest plan to set up a new café in SMU, but it required us to provide a better and safe work environment for Alex as he is required to spend a long period of time in the kitchen.
To do so, Fortitude Culina tapped the job redesign grant of Workforce Singapore's Employment Support for Persons with Disabilities programme last month to redesign the kitchen workspace.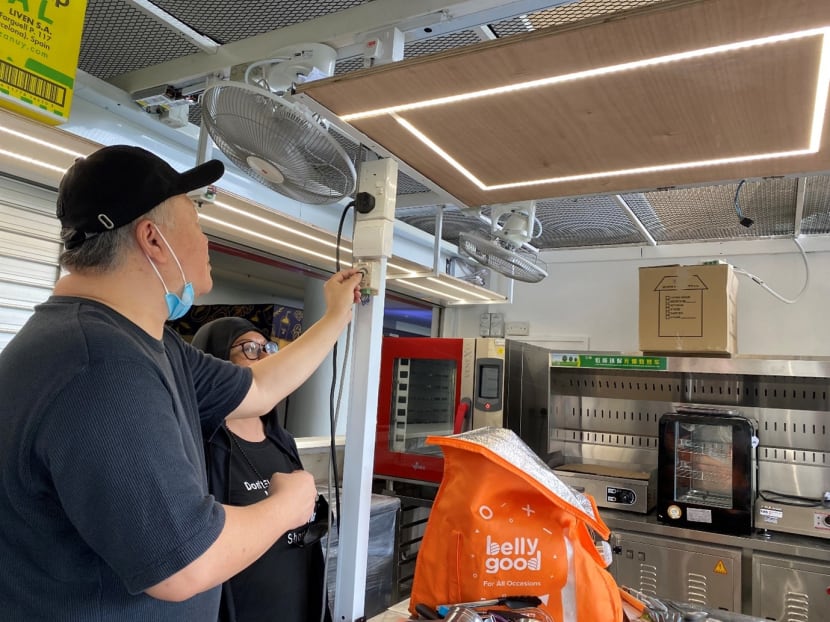 For example, we hacked down some walls to create more room for our chefs with visual impairment to manoeuvre safely and also constructed a ramp for easier access as the food kiosk was on elevated flooring.
In addition, customised lighting with dimmers was fixed at individual work stations to allow our chefs with low vision to adjust the lighting according to their needs.
Such projects, though small, mean a lot to persons with visual impairment in creating a safe and productive working environment.
Through this effort, I also hope that it changes how persons with disabilities are perceived in society and shows how they can learn and grow professionally, and also their own career advancements and aspirations.
3 WAYS TO SUCCEED AT INCLUSIVITY
Over the years, more companies are seeing the benefits of being fully inclusive. However, I believe that there is still a great deal of work to be done.
In integrating persons with disabilities into the workforce, here are three key factors that employers should consider for a successful outcome.
First, it starts from within.
Mindsets must be adjusted and companies need to look at it as embracing the advantages of having a group of people with varying abilities, skills and levels of intelligence, rather than compliance or perceived obligation.
From employee handbooks, procedures to practices, there needs to be policies and culture that are inclusive and disability-friendly. To permeate broad change throughout the organisation, leaders must lead the walk of inclusion to get the buy-in from employees.
Second, improve the workplace design and accessibility.
Contrary to what some may think, redesigning the workspace does not require significant expenses. Some cost-effective means include the provision of a wider workspace by removing a panel or installing larger screens for persons with visual impairment.
Assistive technology such as screen readers could also be installed to enable persons with disabilities to use computers, which will have a large impact on their productivity.
Also, employers can ask themselves these questions:
Is there adequate lighting around the building?
Are the lifts accessible and do the lift buttons have tactile elements or braille or an emergency button in case of an emergency?
Are there parts of the office that are accessible only by stairs, and is it possible to build ramps for easier access?
Lastly, review the recruiting and application process.
Employing the right employee is vital to any organisation's performance. A successful applicant should be based on their ability to perform the job, rather than being influenced by their disabilities.
Together with a good retention strategy in place, organisations can help create a workplace that values and recognises the contributions of persons with disabilities.
Some good practices that employers can adopt include:
Ensuring online application systems and interview locations are accessible to persons with disabilities
Being up front that qualified individuals with disabilities are encouraged to apply and reasonable accommodations will be provided
Posting job openings on non-profit organisations or social service organisations that support persons with disabilities.
Persons with disabilities are just differently abled and have the right to work on an equal basis with others. Let us all embrace them to be part of Singapore's growth story.
ABOUT THE AUTHOR:
Aaron Yeoh, 44, is the founder of Fortitude Culina, a social enterprise that aims to offer fair employment opportunities and career advancement for persons with visual impairment.