Commentary: Reporting a radicalised loved one or friend need not be a dilemma
You notice your teenage sibling spending less time with the family. Most of the time, he is locked up in his room with his laptop. When you approach, he just says he is doing research. He gets easily slighted and gets into fights at school over being "insulted" on the basis of his views and identity.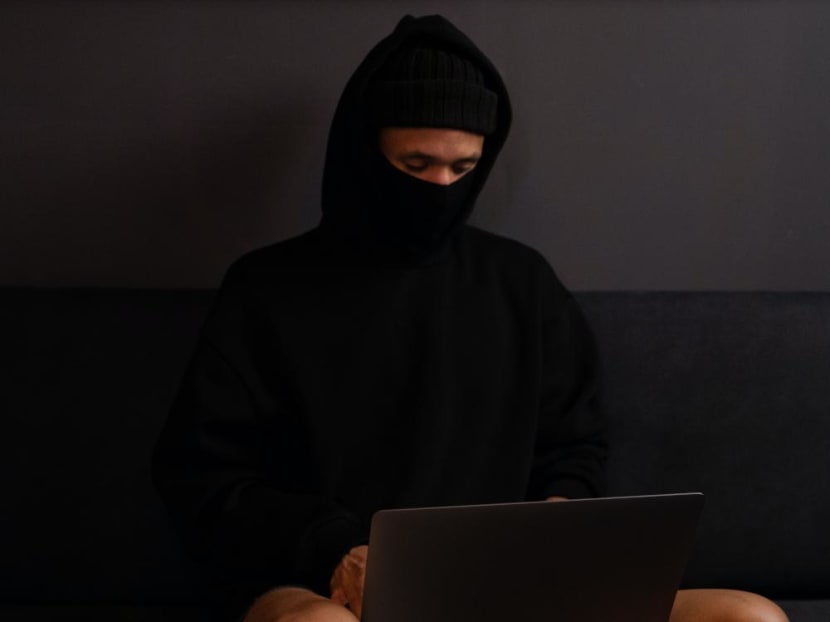 You notice your teenage sibling spending less time with the family. Most of the time, he is locked in his room with his laptop. When you approach, he just says he is doing research. He gets easily slighted and gets into fights at school over being "insulted" on the basis of his views and identity.
Then one day, someone alerts you to his Telegram account which he shares only with his friends. His Telegram profile is the symbol of a well-known terrorist group. When confronted, he simply says it's nothing and you get into an argument instead.
Do you seek help at this point or feel you can go at it alone?
In 2019, the National Security Awareness Survey conducted by the Ministry of Communications and Information (MCI) found that about 54 per cent of the respondents would contact the authorities if they believed that their relative or friend exhibited behaviour pointing to them being radicalised.
In 2021, MCI conducted a national-level survey relating to public perceptions of various aspects of terrorism.
In that survey, less than half of respondents, or two in five, said they would contact the authorities if a friend or relative displayed signs of radicalisation.
A similar figure of fewer than two in five, or about 37 per cent, was the finding over a similar question in another survey conducted by the Ministry of Home Affairs in late 2022.
Statistically, this does not mean there is a growing trend of increasing reluctance to report close friends and family to authorities when signs of radicalisation are exhibited. However, it does point to the fact that a sizable number of people living in Singapore would think twice before picking up the phone and telling on a friend or family member. Why might this still be the case?
Over the years there have been several public outreach initiatives by the authorities working through key community groups and leaders to drive home the message that early reporting might potentially save the life of a friend or family member from spiralling even further down the path of extremism.
This might be to the point that they potentially become a danger not just to themselves, but to their immediate family/friends and the entire nation.
There are examples that show how some of those who were reported on corrected their misguided notions, became aware of the grave harm they were about to cause and went on to live productive lives.
The bottom line is that the earlier in the pathway to radicalisation that one is detected, and with proper intervention by those experienced in cases of radicalisation, the less the chance they will go deeper down this path and require more punitive measures. 
Early reporting has also resulted in several documented cases of successful rehabilitation in many parts of the world, including in the United Kingdom with its Prevent programme.
Taking a step back, let's tackle the reasons for the reluctance to report.
We need to recognise that it is only natural that there is a reluctance to report on cases involving friends and family.
The thinking is simply that one does not want to be the one to "ruin" the life of a loved one. This is based on the assumption that reporting the loved one would forever curtail the person's future in employment and life.
However, such attitudes fail to accept that the trajectory of the loved one is already heading towards "ruin" if there is no intervention.
Another belief is that, somehow, the loved one would grow out of this "phase".
The radicalisation is dismissed as a passing fascination or fad, or a phase attributed to youthful exuberance in getting carried away with political causes as it gives one a sense of purpose.
In other cases, one might try to downplay the severity and implications of a concerning behaviour.
This is based on the false belief that one might be overreacting or that the radicalisation is not as bad as one might imagine it to be.
In reality, the radicalised individual desperately wants to be part of a greater cause or craves a sense of belonging by extremist group members. An even sadder delusion is that the concerned individual feels they can "correct" the radicalised loved one by themselves without involving the authorities.
It is their way of shielding their loved ones but this is bound to result in much regret when the person spirals deeper into radicalisation.
In fact, the father of the first woman detained under the Internal Security Act regretted not reporting his daughter, Syaikhah Izzah Zahrah Al Ansari, to the authorities when he caught her using the flag of the Islamic State of Iraq and Syria (Isis) as her WhatsApp display picture.
When confronted by her father, she denied being a member of Isis and said instead that she supported their cause as they were fighting for Islam.
In fact, she was planning to travel to Syria and join Isis. The young woman was detained in Singapore in June 2017.
It should be noted that praise for the actions of an extremist or radical group or extreme actions involving violence is an important indicator to watch out for.
Is there a way to further alleviate reporting reluctance? 
Research on reporting processes has revealed that demystifying the process and information about what happens after reporting coupled with reassurances can encourage reporting. Reassurances that: 
The loved ones being reported on are in good hands
There is still hope and a future where the individual reported on would live a very productive and successful life
The intervention prevents something far worse from happening to the individual
The authorities also want what is best for the individual while ensuring that the nation is safe 
There have been several reported examples of successful radicalisation rehabilitation in Singapore.
These encouraging stories and the message about the need to report should continue to be amplified by community leaders and those who are on the frontlines of engagement, such as teachers, counsellors, youth workers and probation officers.
Everybody has a part to play in changing perceptions about reporting.
Demystifying the process of what happens after reporting also ensures that dis/misinformation about the law, processes and agencies by bad actors seeking to spread distrust in the state is nipped in the bud.
The bottom line is this: Radicalisation is a serious concern and the responsible thing for families and friends to do is to find out more if they suspect one of their loved ones has been radicalised.
One needs to know that one need not go through this journey of dealing with a radicalised loved one or friend alone.
Those who handle such cases are very familiar with the typical circumstances surrounding them and are better equipped to advise what should be done or simply the next step to take.
Don't try to figure this out on your own or go through this difficult journey alone. The first sign of radicalisation might just be the tip of the iceberg and these radical ideas might have been festering for quite a while.
There is help, you just need to take the first bold step to get the conversation going with someone credible who can help.
ABOUT THE AUTHOR:
Omer Ali Saifudeen is head of the military studies minor and senior lecturer at the Singapore University of Social Sciences' public safety and security programme, School of Humanities and Behavioural Sciences. He was previously with the National Security Coordination Secretariat under the Prime Minister's Office.
If you have any information on any threat to Singapore's security, such as a suspected case of radicalisation, terrorism, communal extremism or foreign interference, please contact ISD at 1800-2626-473 (1800-2626-ISD) or

ctcisd

[at]

mha.gov.sg

.