Commentary: Robust institutions just as crucial as right leaders for Singapore's future, and here're 2 suggestions
While government's plan to repeal Section 377A of the Penal Code and decriminalise sex between men dominated the headlines, PM Lee's National Day Rally (NDR) speech covered much ground on other issues.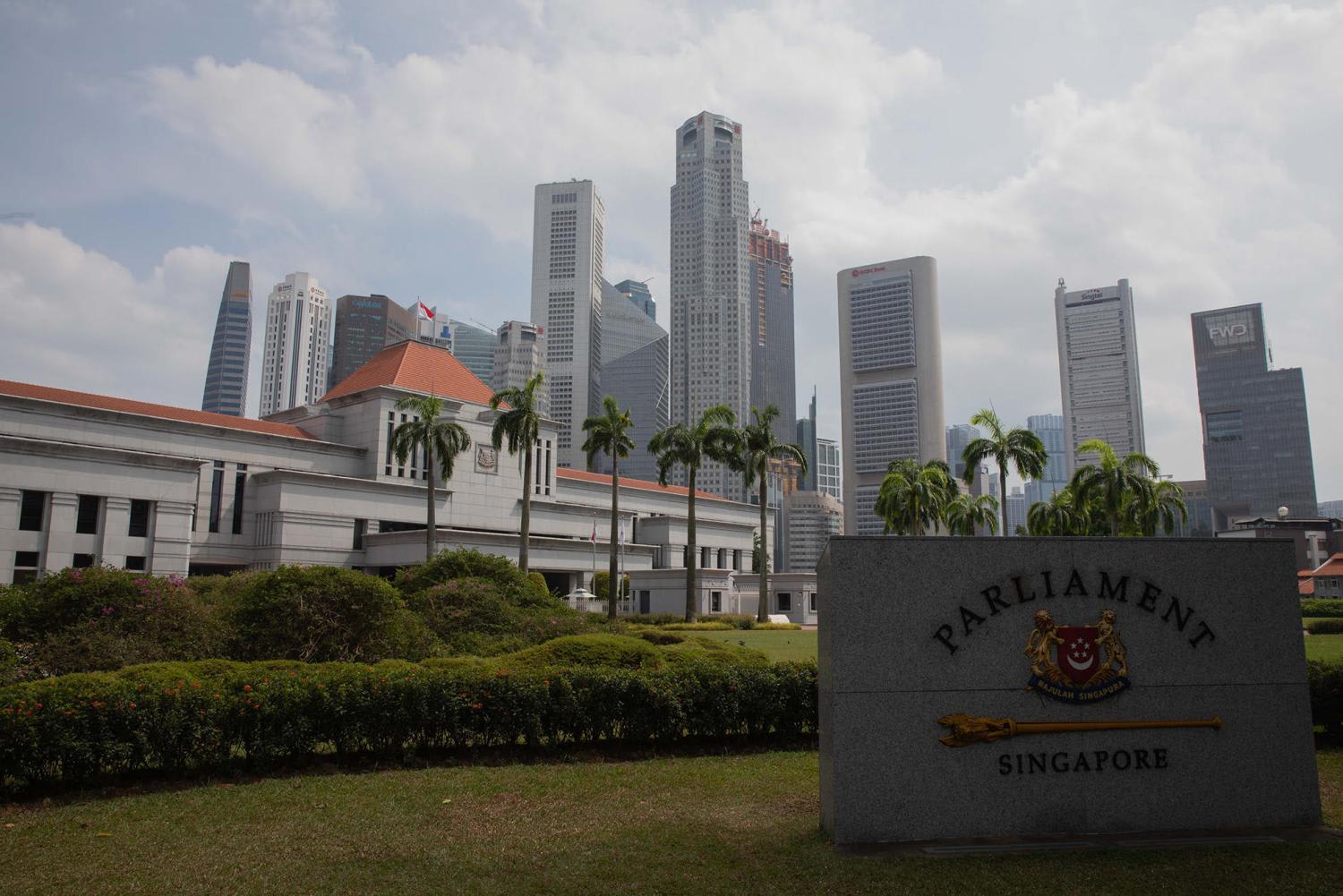 While government's plan to repeal Section 377A of the Penal Code and decriminalise sex between men dominated the headlines, Prime Minister Lee Hsien Loong's National Day Rally (NDR) speech covered much ground on other issues.
These included geopolitical tensions around the world, rising inflation, and the need to attract top talent to keep Singapore's economy vibrant.
Of note were his concluding reflections on the challenges confronting Singapore's next generation of leaders, set to be helmed by Deputy Prime Minister Lawrence Wong.
Speaking on the importance of good leadership, PM Lee said: "Not just Singapore's continued success, but our very survival depends on us having the right leaders."
But politicians operate within a system which influences how they think, discuss, debate, and make decisions. While strong leadership is critical, making our political institutions robust is just as important.
LESSONS FROM VENICE
In the seminal book Why Nations Fail, Daron Acemoglu and James A. Robinson repeatedly cite Singapore as an example (along with a handful of other countries) when arguing against various hypotheses on the origins of prosperity put forward by other social scientists.
These include geography (rich countries tend to be in temperate latitudes), culture (Chinese work ethic/Confucian values are inimical to economic growth), and ignorance (politicians simply need to have the right knowledge of economics).
Instead, they contend that it is inclusive political and economic institutions that create the right incentives and constraints on those in power which allows a society to flourish.
Of note is not the praise Singapore received but the chapter on the rise and fall of Venice.
This should serve as a warning to all countries, especially a small city-state like Singapore.
Once a nation of seafarers and possibly the richest place in the world during the Middle Ages, Venice declined into irrelevance in the space of just a few decades.
What caused this inevitable decline?
Among other things, a reversal of laws that required broad political representation, the banning of innovative business contracts that promoted upward social mobility, and the crushing of any criticism and dissent by force.
Is such a reversal possible in Singapore too? I suggest two changes to refresh our political institutions and avoid such a fate.
EXPAND AUDITOR-GENERAL'S ROLE
In Singapore, the Auditor-General's Office (AGO) conducts a yearly financial audit and reports directly to Parliament lapses in the use of public resources and the recommended remedial actions.
This external scrutiny is an important exercise as it enhances accountability of our public agencies.
A financial audit, however, is limited in scope. The effective implementation of policies and programmes, measured against their stated objectives should also be assessed by an external body.
When working as a public policy consultant in Australia, this is exactly what I did. We helped evaluate the effectiveness of government programmes or reviewed organisational structures and processes in place to implement new and existing policies.
We did this in close consultation with the department in charge, as they were the domain experts, and their relevant stakeholders. We were, in effect, an independent and impartial fresh pair of eyes. 
Such an external review, however, need not be outsourced to the private sector. The Victorian Auditor-General's Office (VAGO) in Australia, in fact, also conducts both financial and performance audits of government departments.
Performance audits, according to VAGO, provide an "independent assurance that public sector agencies or programmes are achieving their objectives effectively, economically, and efficiently".
For instance, in 2019 they assessed whether child and youth mental health services provided by the Department of Health and Human Services were effective in preventing, supporting, and treating child and youth mental illness.
They did so by examining how the department designs and administers child and youth mental services. They then made 20 recommendations to the department.
Like VAGO, the Singapore AGO could also set up a "performance audit" unit that could selectively and periodically review programs rolled out by government agencies to assess their effectiveness.
Currently, the Accountant-General's Department, a department under the Ministry of Finance, undertakes "value-for-money reviews" to ensure government resources are being used effectively.
These reviews, however, are financial in nature and focused on cost efficiency as opposed to programme effectiveness. Reports from these reviews are also not made public.
SET UP INFORMATION COMMISSION
Singaporeans today want to be more involved in policy formulation directly as well as through their elected representatives.
Question Time in Parliament, however, is regularly used by MPs to seek data and information on government programmes instead of questioning the rationale of policy positions.
For instance, in the August sitting, the following questions were filed by MPs:
What is the current infant care capacity taken up by enrolled children?
What is the average and median nurse to patient ratio?
How many accused persons have absconded while being electronically tagged?
There must be a better way for MPs to access such information. This would allow them to ask more probing questions of government policies. Ministers would also spend more time explaining policy positions instead of sharing statistics in Parliament.
One idea is for the government to expand data.gov.sg, established in 2011 as a one-stop portal for the government's publicly available datasets, into an Information Commission.
An Information Commission would not just provide datasets for researchers to manipulate or educate the public through its online dashboards, but also respond to requests for additional information or different cuts of the same data, such as those regularly requested by MPs in Parliament.
The Workers' Party has previously proposed a Freedom of Information (FOI) Act that would compel government agencies to share information upon request by any member of the public.
While this sounds good in theory, based on my experience in Australia, it does not work so well in practice.
First, because it is a legal obligation, resources are diverted to assess all sorts of FOI requests, frivolous or not.
Second, because applicants can ask for original documentation, redactions take forever to finalise, eating up valuable time of the civil service.
Third and most importantly, over time, bureaucrats get nervous about putting anything down in writing lest it gets "FOIed" later.
This is to the detriment of future generations of civil servants who lose vital context on how and why a decision was taken in the past.
In 2019, when debating the Protection from Online Falsehoods and Manipulation Bill in Parliament, Law and Home Affairs Minister K Shanmugam made similar points and noted that "…the key question for us in Parliament is when we put in a Freedom of Information Act, does it improve governance or does it affect governance?".
Instead of mandating the release of information by law which makes the process adversarial, time consuming, and potentially litigious, MPs, academics, journalists, businesses, and even members of the public could make requests to an Information Commission, which would have to explain itself if it cannot provide certain information.
This could then support more substantive public debate of policy issues in and outside of Parliament.
In an era of post-truth politics, where people accept arguments based on their emotions and beliefs rather than facts, it is critical for all Singaporeans to have quick and easy access to accurate information about the work of government.
Just as we vote for new political leaders regularly, we must also find different ways to refresh our political institutions to keep them relevant.
If we don't and get complacent, in a hundred years, we too may become a museum like Venice. People will talk about the little red dot in Southeast Asia and the economic miracle that it was.
Let's hope it never comes to that.
ABOUT THE AUTHOR: 
Chirag Agarwal is a former civil servant and public policy consultant who has worked in both Singapore and Australia. He is currently the co-founder of Talk Your Heart Out, a Singapore-based mental health and wellbeing startup.