Commentary: Saving for a 'Fire' lifestyle can also help save Planet Earth
In recent years, more people have embarked on the Fire (Financial independence, retire early) journey.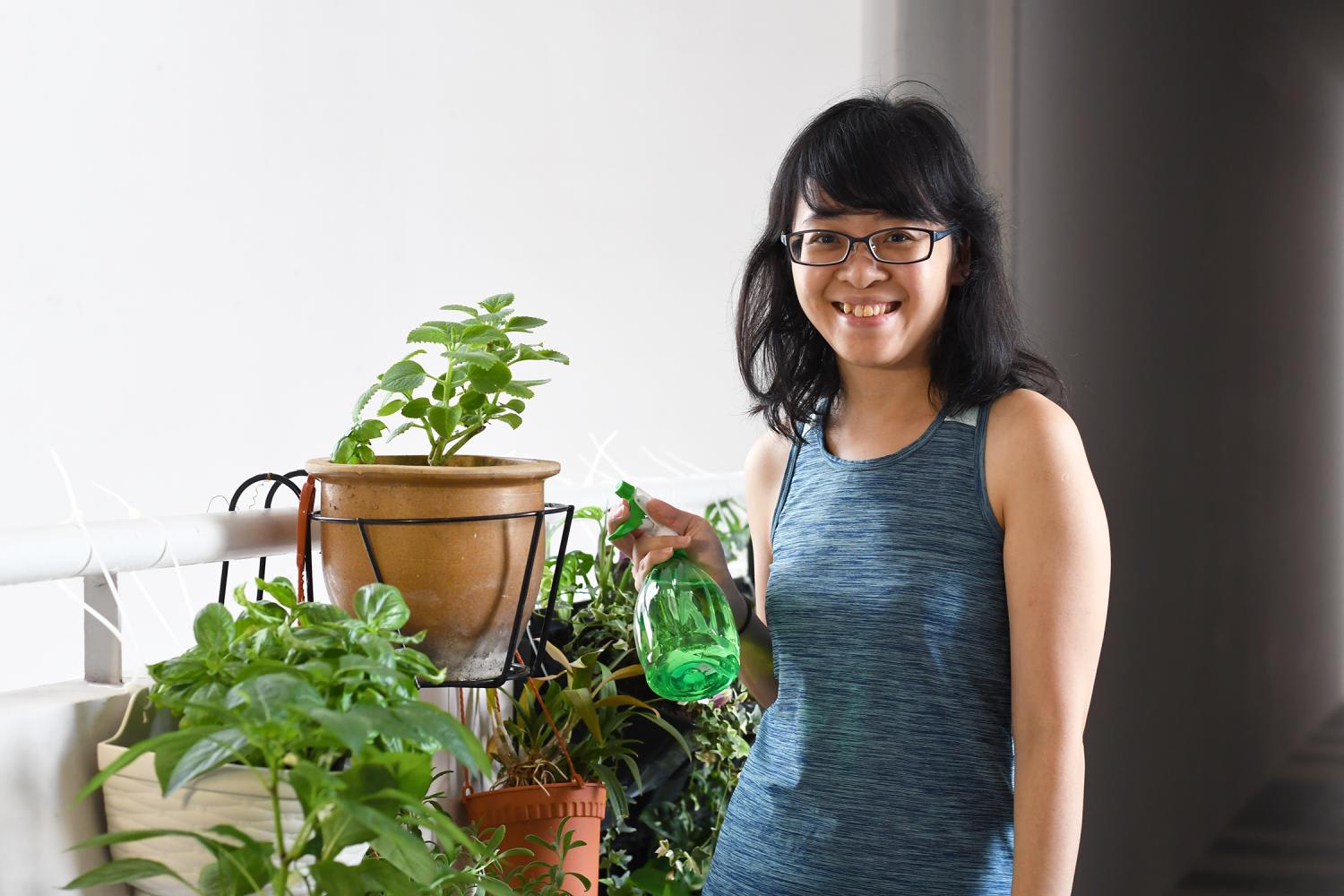 In recent years, more people have embarked on the Fire (Financial independence, retire early) journey.
Fire is a movement that is defined by frugality, extreme savings and investment.
While many may associate this movement with early retirement, a Fire lifestyle is in fact one that is also low carbon and sustainable.
This makes it suitable as a lifestyle option for individuals who are interested in living sustainably, even if they do not wish to retire early.
It may also be seen as a way to better prepare ourselves for the green transition which is likely to require all of us to make changes to our lives.
There are four key aspects which focus on the "saving" portion of the Fire philosophy that are compatible with sustainability. 
REDUCING ENERGY USE
First, the principle of frugality encourages one to scrutinise expenses and select lower-cost options. This can result in the consumption of goods and services that use less energy.
For instance, using the fan instead of the air-conditioner significantly reduces electricity bills.
The use of energy-efficient appliances and installation of water-saving features in a home can also reduce utility bills.
Proponents of Fire usually also choose to take public transport which has a much lower emissions per passenger kilometre travelled compared to a private car. 
CARBON FOOTPRINT OF PRODUCTS
Second, by actively seeking to lower expenses, individuals pursuing the Fire lifestyle often buy or adopt preloved clothes and items.
The carbon footprint of products is a significant source of global greenhouse gas emissions.
Every product that is manufactured generates greenhouse gas emissions from the extraction of raw materials and manufacturing, all the way to its disposal.
By using second-hand goods, one reduces the life cycle emissions associated with the manufacturing of these items.
Repurposing and upcycling products such as furniture into usable alternatives are also ways to reduce the purchase of new products.
In fact, Singapore is preparing for a future where the carbon border adjustment tax — a tariff that prices the carbon content of imported goods — is likely to become a reality.
Unlike a regular carbon price which is placed on carbon emissions within a territory, such as the emissions associated with the generation of electricity in Singapore, the carbon border adjustment tax places a carbon price on imported products.
This means that consumers have to pay for the emissions arising from the products that they consume.
A Fire lifestyle prepares one for such a future by encouraging individuals to reduce waste and participate actively in the circular economy.
MINIMALISM
Third, the Fire philosophy also focuses on living simply.
This encourages individuals to move away from the "buy and throw away" culture to one that considers the value and life cycle of each product.
One may also rethink our dependence on cheap products from geographical locations that are further away.
Products which have a longer lifespan and products that are grown or made locally may be more wallet-friendly in the long run.
This is especially so when we look at the potential changes that are likely to occur globally as a result of both climate mitigation and supply-chain disruptions.
The cost of international shipping is likely to increase as more regulations are imposed on the fossil fuel-dependent shipping industry to meet the climate targets set out by the International Maritime Organisation.
DIETARY CHANGES
Fourth, changes to one's diet can reduce the pain on our wallets and on the environment.
A study by researchers from Stanford University and the University of California, Berkeley, found that a phasing out of animal agriculture would contribute to 52 per cent of the net emission reductions required to achieve the target of limiting global warming to 2°C above preindustrial levels, which will prevent the world from experiencing catastrophic changes to the climate.
There are other ways to reduce expenses and our carbon footprint.
For instance, one could cook and pack lunch to work and bring a reusable water bottle everywhere we go. Or purchase "reduced-to-clear" or "ugly" food to reduce food waste and grow our own vegetables.
INFLATION AND GREEN TRANSITION HERE TO STAY
While interest in sustainability is rising among Singaporeans, a recent study by OCBC bank and Eco-Business found that consumers tend to make purchases based on cost and convenience.
This is where the Fire philosophy may come in handy as cost is brought into consumer decisions. Sustainability becomes wallet-friendly. 
Of course, one can also reduce expenses in other ways, such as by buying from fast fashion brands and buying takeaway in single use containers, though these are not sustainable actions.
However, as the world moves towards its net-zero emissions ambitions, it is likely that the cost of carbon, and waste, will increasingly be priced into goods and services.
In short, more people should try to embrace some aspects of the Fire lifestyle as it will prepare us for a future of higher energy prices and a price on carbon.
I have personally tried to live sustainably and embrace the Fire lifestyle.
For instance, apart from using energy- and water-efficient appliances and taking public transport compared to owning a private car, I have also decided not to purchase a television or a microwave when I moved into my first home as I do not use these appliances often.
Substituting meat for vegetables and plant-based protein in some of our meals is another way to reduce my household's food expenses, eat healthy and lower the carbon footprint of our food choices.
In his speech on what it takes to get to net zero emissions on Aug 17, Mr Ravi Menon, managing director of the Monetary Authority of Singapore, warned that "inflation is likely to be higher during the long transition to net zero".
Every little step can make a difference to one's nest egg and the climate. Lead a sustainable life, beat inflation and retire early? It could be a possibility.
ABOUT THE AUTHOR:
Goh Tian, 32, is a research fellow at the Energy Studies Institute, National University of Singapore. As part of her sustainable and Fire journey, she values functionality over aesthetics and purchases new items only out of necessity.