Commentary: The smartest bosses will know going green is good for business, even amid economic uncertainties in 2023
Singapore has made great strides to push the nation forward on sustainability, with firm plans and action to prove its commitment.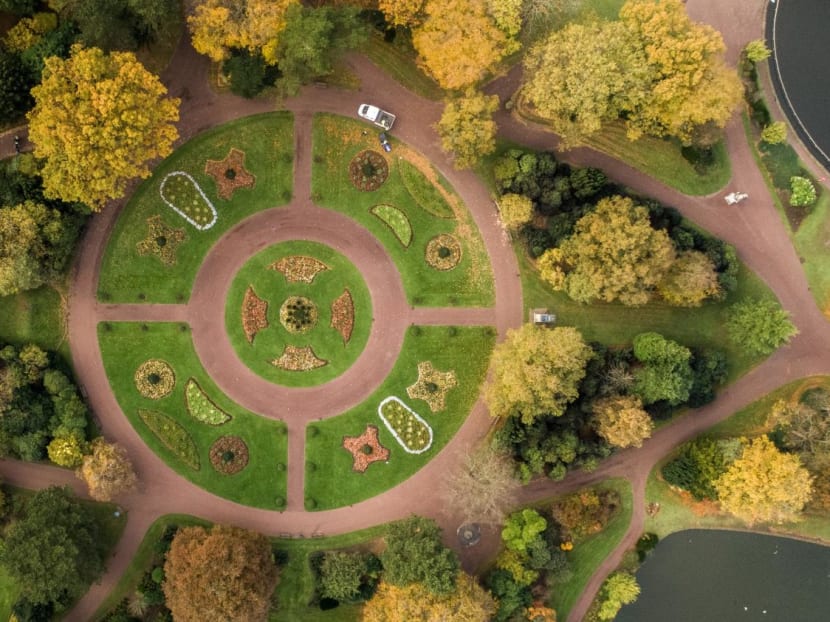 Singapore has made great strides to push the nation forward on sustainability, with firm plans and action to prove its commitment.
In October 2022, it set a stretch goal of reaching net zero greenhouse gas emissions by 2050, in addition to more stringent targets as part of its Green Plan 2030.
For these ambitious targets to be met, more action and behavioural change are needed from Singapore's business community as we move forward into the new year.
Our Vodafone Business study conducted in July 2022 revealed Singapore to have the highest percentage of businesses considered "Fit for the Future" globally — leading other Asia-Pacific markets, including China, Australia and India.
While Singapore businesses rank well in terms of their positive attitude to change and ability to adapt to emerging trends, more can be done to address sustainability challenges.
In the study involving 3,101 businesses across 15 markets, around 50 per cent of the over 150 Singapore businesses polled agree that environmental sustainability is "necessary or important" for their business.
However, less than a third are taking firm actions to contribute towards net zero.
To make further strides in sustainability, there is a need to understand drivers and identify roadblocks preventing businesses here from truly taking action.
THE BUSINESS CASE FOR SUSTAINABILITY 
Without doubt, 2023 will present businesses with a very challenging macro-economic environment in Singapore, with the focus turning to minimising operational costs and maintaining revenues.
The need to implement changes to business operations to meet sustainability goals naturally leads to concerns that this will reduce profitability or productivity without bringing tangible benefits.
However, there are significant business benefits to be gained through a stronger focus on sustainability, in addition to the more obvious longer-term societal benefits.
First, key stakeholders for businesses — their customers and investors — are demanding greater action be taken on sustainability, according to our latest study.
The Vodafone survey found that 46 per cent of businesses in Singapore believe investors now place a stronger emphasis on sustainability, while 58 per cent believe customers are now more demanding in this area.
Second, a focus on sustainability is creating more financially successful businesses in Singapore.
Almost two-thirds of Singapore businesses that reported higher profits in 2022 have a formal Environmental Social Governance or Corporate Social Responsibility programme in place.
OVERCOMING BARRIERS TO SUSTAINABILITY
However, to reap these rewards, there are challenging barriers to overcome. Firstly, companies must adopt an open attitude and look towards technology as a critical spark for change.
Singapore businesses cite a lack of skills in green technologies and maturity of technologies as key barriers in the push towards sustainability.
Sixty per cent of Singapore businesses also say that more tech breakthroughs are needed to help them progress towards sustainability, with the top three areas being the adoption of renewable energy, biodegradable packaging improvements, and data connectivity.
Indeed, breakthroughs in technology are critical to driving the focus areas that Singapore is looking at to reduce carbon emissions.
While often overlooked compared to other emerging technologies, data connectivity is a critical foundation for improvements.
Faster, reliable access to data will enable businesses to make smarter decisions and better determine progress on sustainability.
Agile, forward-looking companies will recognise that digital transformation and sustainability are essentially two sides of the same coin.
From buildings to manufacturing facilities, electric vehicles and even agricultural plants, data connectivity, coupled with Internet of Things (IoT) technologies, has the potential to provide the data needed to increase energy efficiency and reduce wastage.
5G connectivity will also help IoT technologies transmit and process data in real-time to empower smarter operations.
Next, to further advance the sustainability agenda, business collaboration will be essential.
More than seven in 10 Singapore businesses think greater collaboration between organisations is needed to fully conquer the biggest sustainability challenges.
In fact, almost four in 10 are open to collaborating with their competitors.
To achieve sustainability at scale, organisations need to start sharing best practices with their vendors and partners, as well as include stakeholders in company sustainability efforts to create a larger impact across the value chain.
It is often said that if you want to go far, you have to go together.
Rather than purely looking inward, businesses must become part of a wider ecosystem of change, including the government, suppliers, academic institutes, community groups, vendors, partners and businesses across sectors.
TO CHANGE THE WORLD, START WITH YOURSELF  
As the climate agenda pushes on in 2023, measuring progress on sustainability will become critical for businesses to showcase genuine change and differentiate themselves from other companies whose action is not meeting their rhetoric at best, or who — at worst — are engaging in greenwashing.
As the saying goes, if you want to change the world, start with yourself first.

True change has to start from within the organisation. Vodafone has also taken steps to reduce our environmental impact, such as equipping our base stations with solar or wind-powered electricity generators as we target to achieve 100 per cent renewable electricity across our network by 2025.

We also aim to help other businesses decarbonise and have seen how technologies like IoT and 5G can make a real impact to business productivity, while conserving precious resources to bring companies closer to their sustainability goals.

In addition to technological progress to make the sustainability transition and progress tracking easier, the business imperative to do so will grow year on year.
The smartest businesses here will recognise that far from representing a risk, a stronger commitment to sustainability will create significant competitive advantage.     
It is clear that what is good for the planet, can be good for businesses too. 
 
The path that Singapore businesses decide to take on sustainability, coupled with digital transformation in 2023, will play an instrumental role in moving the nation towards meeting its climate change goals by 2030. 

 
ABOUT THE AUTHOR:
Bhupinder Singh is President, Asia-Pacific, Middle East and India at Vodafone Business. He leads its operations for global businesses based in Asia-Pacific and Middle East markets.