Using technology to reduce wastage in water distribution
According to the World Bank, more than 32 billion cubic metres of water is lost through physical leaks from urban water supply systems around the world every year.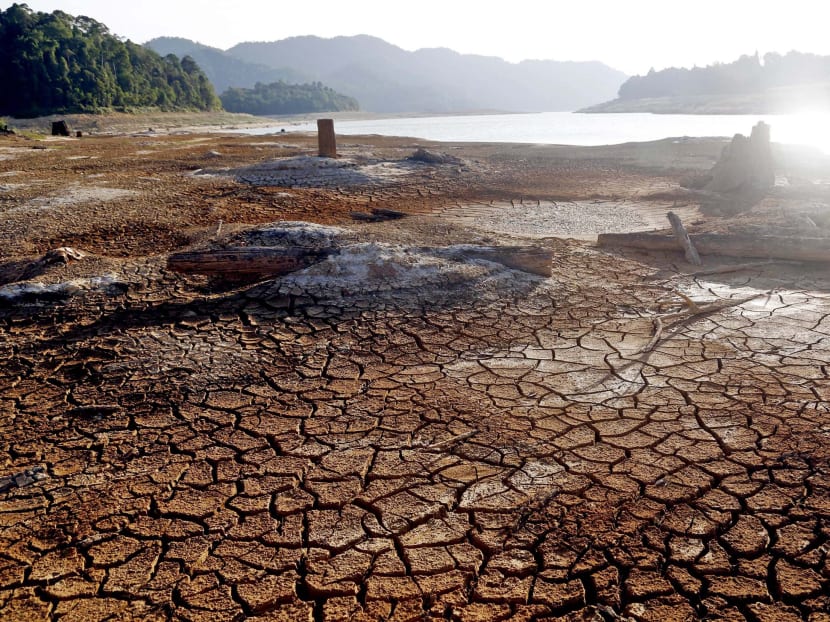 According to the World Bank, more than 32 billion cubic metres of water is lost through physical leaks from urban water supply systems around the world every year.
Every drop of water wasted is one drop too many, but the challenges facing water utility leaders today are more urgent than ever.
The confluence of population growth, new economic realities and climate change means water utility leaders need to meet these growing needs with fewer, safer resources all the way from water intake, to drinking water treatment, water distribution, flood control and wastewater treatment.
As Singapore's economy grows, the country needs more water, but at the same time climate change is impacting our water supply. The demand for water in Singapore's city centre is expected to double to about 115 million litres a day by 2060.
With dry spells occurring more frequently, Johor's Linggiu Reservoir – which regulates the flow of the Johor River, from which Singapore draws more than half its water supply – has hit water-level lows of 27 per cent early this year, and is at significant risks of running out.
In fact, authorities have already begun to guard against the impact of climate change and encourage water conservation by introducing a 30 per cent price hike in the budget this year.
One of the key issues for water utility leaders is minimising non-revenue water (NRW) – water painstakingly produced but carelessly 'lost' in the distribution network before it reaches the user or is wasted by the user.
Physical water losses can result from leakages in the distribution pipelines. Such pipe damage can be brought about by a range of causes, from something as simple as excessive water pressure, to the shock generated by a sudden stop or change in water direction, to even a lack of maintenance on ageing infrastructure.
For decades, new technology in pumps, pipes and valves has indeed led to incremental improvements in water network performance. However, today water authorities and users need to move beyond this to integrate advanced data collection and management in their systems.
Reducing NRW rates requires advanced technology, better planning, monitoring and control of critical parameters across the distribution network, such as system pressure, flow rates, boosting stations, and recollecting every drop of wastewater for recycling and reuse.
For example, reducing water pressure during times of low demand such as in the evening can reduce stress on the water pipelines, leading to a decrease in the volume of water lost to leakage, and ultimately help extend the life of pipes.
INTEGRATING INTELLIGENCE
Many industry leaders are betting on Industry 4.0 – the use of automation technologies, industrial Internet of Things and data exchange – as a way to improve the situation through better data collection and analysis.
The opportunity of leveraging Industry 4.0 to integrate intelligence into water utility systems and reduce both financial and environmental costs is unprecedented.
Singapore is already leading the way with the Public Utilities Board installing its water pipes with 320 sensors which would monitor and pre-empt water leakages. But more needs to be done to increase the rate of adoption amongst authorities and water utility leaders.
Governments could consider a range of techniques including automated meter readings, acoustic sensors, data modelling predicting consumer behaviour, and Internet-based software that houses an overview of the water network online.
Putting our water systems up online means changes in energy consumption or performance in pumps and pipes can be tracked in real-time. Documenting such details over time would not only give indication of wear and tear but also predict consumer behaviour and let authorities know where to invest next. The system can also send real-time text message updates to maintenance personnel.
Another example is Grundfos' intelligent demand driven distribution (DDD) solution, which automatically adjusts water pressure and flow to ensure the system is always operating at optimum.
Connected to a series of remote sensors throughout the distribution network, the DDD system logs data which a software algorithm will examine and use to adjust pressure in the network to the right levels as demanded by consumers. This enables an adaptive, intelligent approach which not only significantly reduces leakage risks, but increases user comfort through the adjustment of water pressure.
This intelligent system is helping a water authority in Malaysia to tackle extensive leakage issues. By using the demand driven distribution system, it was able to replace a deteriorating water suction tank and enable direct pumping to consumers.
Without a question, 'big data' is the way forward for water utility leaders. However, using big data effectively will require buy-in and investment from water authorities to rethink the way they distribute and manage water.
This will require financial commitment from governments, companies and tax payers to inject intelligence into water distribution systems in the short term, but with the help of industry leaders and their innovations, the use of smart technology will lead to both financial and environmental pay-offs for everyone in the long term.
As Singapore looks to be the world's first Smart Nation, there is a great opportunity for the city-state to lead the way in 'digitalising' the water grid and setting new standards for authorities around the world, in order to protect one of our most precious natural resources.
ABOUT THE AUTHOR:
Okay Barutçu is Regional Managing Director for Asia Pacific at water pump manufacturer Grundfos.