Commentary: What I've learnt from soy sauce and reheatable foods as I bounce back from deaths of loved ones
Have you ever pondered how soy sauce is made? In broad strokes, soya beans are cooked to the right temperature and wheat flour added while it is hot for fermentation to take place.
Have you ever pondered how soy sauce is made? In broad strokes, soya beans are cooked to the right temperature and wheat flour added while it is hot for fermentation to take place.
A culture, amongst other additives, is then added to jumpstart fermentation; that will generally take around two weeks before it is placed in urns to sun with a salt solution – a process that is neither pretty nor sweet smelling.
The resulting mixture is then pressed to yield soy sauce. The unpleasant fermentation process in between is the transformative key to the flavourful soy sauce that graces many a household kitchen.
I have grown up being all too familiar with this process, though more by default than design: my mother and late father started a backyard soy sauce brewing business, after being let go from their jobs at a food factory.
As they were busy tending to business, I was sent to live with my grandmother when I was born. Where one familial reality was truncated, another would begin.
My grandmother was everything my father was not. She was uniquely capable (and liberal) for a woman of her time while my father did not think women should be allowed to drive.
Where my father discouraged me from pursuing a university education due to his ill health and preferring me to help out at the business, my grandmother encouraged it. My parents would come round to my going to university.
Things changed when my father fell ill. He and my mum had laboured tirelessly and grew the business even if operations felt fairly bootstrapped. There was barely any marketing or branding, much less a growth plan.
As the eldest of six children, I had to pitch in from the time I was in secondary school till the end of my university days. Balancing schoolwork and time at work was hard.
TAKING OVER FAMILY BUSINESS
I was 21 when my father passed away. It was also a time that marked a quiet closing of one prolonged chapter; and the hopeful beginnings of another; where I took over the reins of Sin Hwa Dee, our family soy sauce business.
I was young and still in university. Looking back at those times, it was unclear how we survived. But what I lacked in business experience, I made up for with sheer doggedness and a boatload of prayer.
I read Economics in university, something I felt I had the aptitude for; and thankfully did, because of the bare minimum amount of time spent in school.
I met my husband Richard in university, and he would attend lectures on my behalf and take notes for me. We would later joke that he studied for a double degree but only graduated with one.
MY HUSBAND, MY EVERYTHING
Richard was a godsent – my soulmate.
We got married on Aug 8, 1993. He was everything I was not, and everything I needed. He was patient, kind and good natured. I loved him deeply.
He was my everything – the reason I graduated, the reason I emerged from the quagmire of those tumultuous days after my father passed, and the reason I was able to grow the business into the success that it is today.
While I ran my company, he ran both his own business and took care of things at home. When we were blessed with children, he took on the bulk of the parenting duties while I travelled often for work.
The business had built up a huge momentum by the early 2000s. We were in multiple countries and our local factory lines were barely coping with the influx of orders. We prepped for a massive expansion in China; where we planned to scale exponentially.
Richard and I also started new complementary businesses in catering and in reheatable meals inspired by the popularity of TV dinners in the West as people got busier.
On Feb 10, 2004, I received devastating news that Richard had late-stage lymphoma. He was always healthy save for some feet swelling in the months prior to diagnosis. There was barely a hint that something was even amiss.
On Valentine's Day a few days after, I bargained with God to spare Richard. We got to spend one last Valentine's Day together. Richard passed away on Feb 25 that year.
It was the longest and shortest two weeks of my life. The man I had cleaved myself to in body, mind and spirit was gone.
To say my world crumbled after Richard died is an understatement. I was broken. I did not know how to survive.
The days after Richard's passing were a blur of grief and grace. While I mourned, I still had to oversee the company and care for my children. I knew how to balance accounts but I was clueless as to my children's vaccination records.
The industry would say I had great economic foresight, but I had no idea how to register my son for primary school. I was adept at growing businesses but not in raising children, much less doing it on my own.
Life after Richard was foreign, a new territory with no map. I will always be grateful for the people God put in my life during those dark days; the ones who held space for me and held me together.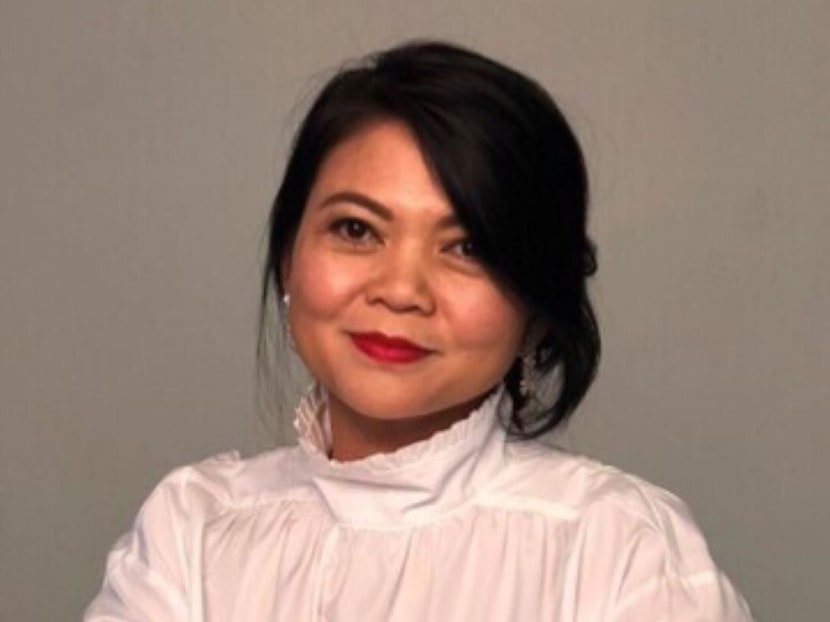 RE-LEARNING TO BE A MOTHER
A group of widows I got to know, reminded me to focus on my children as well as my own healing – all other major life decisions could wait.
I took the proverbial foot off the expansion pedal, choosing to focus on consolidating and corporate realignment. It was a segue that paid off in the long run.
I re-learnt how to be a mother to my young children. I let my heart ache; and my soul grieve. I marked time in my own way, giving myself the space to only thaw out when I was ready.
Easing back into work, I took over Richard's catering and pre-packed meal business and grew it the way we had always envisioned. It gave me deep joy to see Richard's vision come to fruition.
Today, JR Foods is a leading player on the Singapore food scene; my three sons have grown up well and I bask in the goodness of God's grace and providence.
All good soy sauce weathers an unsavoury fermentation that transforms it into something flavourful and fragrant, into something that enriches the dish it is added to.
All good reheatable meals start off with a great dish frozen just-right and allowed to thaw and come back to life in just the right way.
And so, with my life, I have learnt to appreciate its moments of transformative fermentation – the forced restarts, the unplanned segues and the grace to simply trust in God.
And I have learnt that difficult Winters do indeed thaw to grateful Springs.
ABOUT THE AUTHOR:
Jocelyn Chng, 55, is Group CEO of JR Group Holdings. Known to be a first-mover and industry innovator, Jocelyn has received numerous entrepreneurial, business and innovation awards. This piece first appeared in The Birthday Book: (Re)Start, a collection of 57 essays on what it means to have a new start in Singapore.
CORRECTION: An earlier version of this article stated that the writer has two sons. This is incorrect. It should be three sons. We are sorry for the error.