Commentary: Why coffee shop operators need help to tackle challenges brewing in 2023
Fewer cups of kopi-o may be brewed at our kopitiams this year.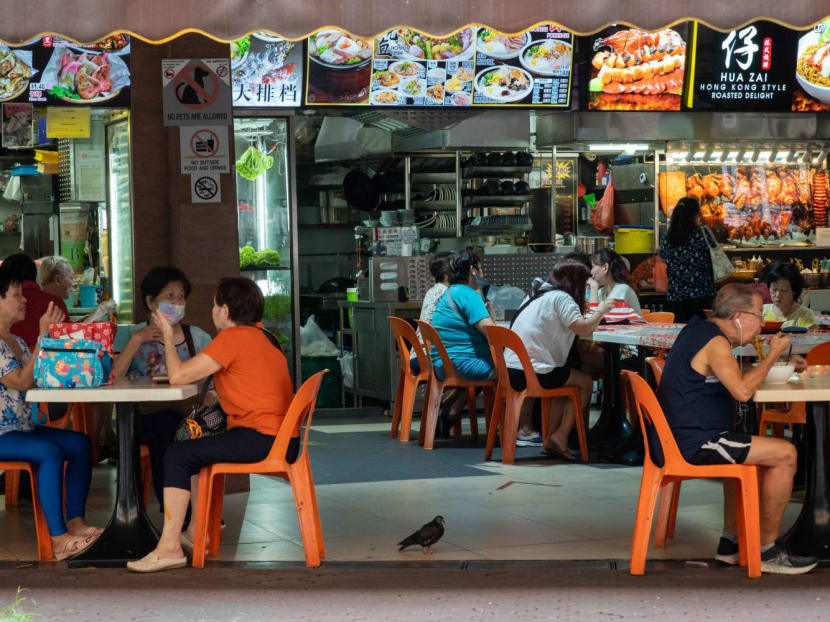 Fewer cups of kopi-o may be brewed at our kopitiams this year. 
With everything getting increasingly expensive, every one will likely be watching their spending. Some may even go without their daily cup of coffee.
It means that 2023 is set to be a daunting year for businesses ahead, rocked by the twin terrors of inflation and a global economic slowdown. 
The Good and Services Tax (GST) hike from 7 per cent to 8 per cent from Jan 1 is also adding further strain to expenses though there are support schemes from the Government to cushion its impact for the needy. 
In the world of business, this triple threat of increased taxes, rising costs and economic malaise seems like a perfect storm. A storm that some might not be able to survive. 
Coffee shops are no exception. Supply chain disruptions borne by the Covid-19 pandemic and Russian-Ukraine conflict have sent prices of sugar and coffee beans soaring. 
At home, we are being pummelled by higher costs on three fronts: Rental rates, utilities bills and manpower costs. 
For instance, with the expansion of the Progressive Wage Model to the food services sector in March, our employees will be receiving salary increments over the next few years. 
While this will definitely help them combat the rising costs of living, it also means more overheads for us. 
To cope, we have to pass on some of the costs to our customers. This means raising prices. But being in the heartlands, our coffee shops provide affordable bites for customers. 
We will need to keep prices low for them, a task made harder by rising costs. It is a delicate balancing act, trying to remain affordable while sustaining our businesses at the same time. 
With a significant portion of our customers coming from the lower-income bracket, the GST increase may also have an outsized impact on us. But making the bottom line is not the only thing that is worrying us.  
COPING WITH CHANGE 
Besides increasing costs, we also have had to navigate our way through plenty of policy changes in recent years. 
While many of us are just beginning to recover from the debilitating impact of Covid-19 pandemic, we now have to adapt to new regulations. 
In a measure that kicked in just two days before the new year, pre-packaged drinks now need to come with a Nutri-Grade label. This nutrition scheme will help consumers identify beverages higher in sugar and saturated fat. 
And by the end of this year, this initiative will extend to freshly-brewed drinks as well. Likewise, the unhealthier options will have to be marked, and an advertising ban placed on them. 
The changes go beyond taking orders, with a proposed beverage container return scheme poised to affect coffeeshop operations. 
As part of Singapore's sustainable efforts, this may require staff to also collect the likes of soft drink cans and plastic bottles to be recycled — adding on to their responsibilities.
STEP BY STEP
Such regulations — implemented in the name of health and sustainability — are something that we fully support. 
As stakeholders, the relevant authorities have also engaged us to understand the implications and explore solutions to minimise the impact. 
Our wish is for the Government to understand the impact such changes have on the ground and that it takes time for older workers and coffee shop operators to adjust to these new things.  
But we feel more can be done. Given that 2023 will already introduce plenty of changes, it will be of even bigger help if the Government can slow down the implementation of any new regulations. 
For instance, with the GST hike already in effect, we hope that there will be no drastic increase to the current excise tax on tobacco and alcohol. These are two products that coffee shops are heavily reliant on for revenue.
Like the GST hike, any increase in tax can be phased in over a few years — allowing consumers to prepare themselves to fork out more.
Being a diverse melting pot of flavours, coffee shops are synonymous with the food-crazy Singapore culture. It is where most of us go for meals or enjoy a kopi break. They are enshrined in our way of living. 
In this defining year of change for everyone, we will need to remain true to our purpose: To be cheap and convenient. This cannot be done alone. 
ABOUT THE AUTHORS:
Mr Hong Poh Hin and Mr Kenneth Lee are chairmen of the Foochow Coffee Restaurant & Bar Merchants Association, and Kheng Keow Coffee Merchants Restaurant and Bar-Owners Association, respectively.