Commentary: Why older workers envy younger colleagues and how to address it
In the space of just one week not that long ago, I made some perplexing discoveries about three people I know through work.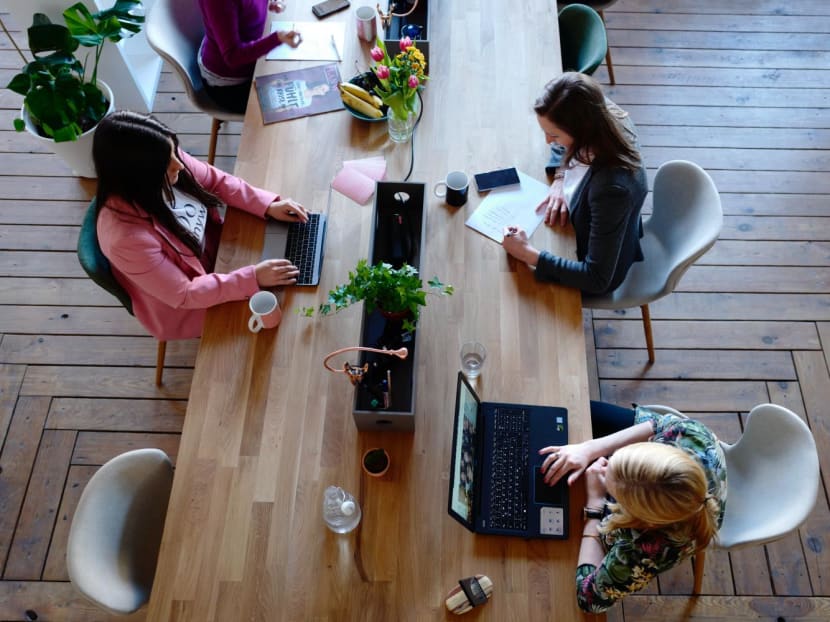 In the space of just one week not that long ago, I made some perplexing discoveries about three people I know through work.
One was a Financial Times (FT) journalist who was playing himself in a BBC drama. Another, also an FT journalist, was a character in a play being staged at a popular London theatre.
A third was an academic working on a project I was involved in who had not one, not two or three degrees but four, and was literally a rocket scientist.
I would guess the three had an average age of 35, an age I saw many years ago. At the end of this concentrated burst of exposure to their youthful achievements, I felt an unpleasant pang.
It was, I am embarrassed to say, envy. Or rather, a type of envy. The sort that comes with the realisation that it is pointless to be envious.
None of the three had something I desperately wanted. What rankled was the knowledge that, even if I had been consumed by bitter longing for their accomplishments, I was running out of time to be able to do anything about it.
Much has been written about envy at work: How it poisons teamwork; worsens in times of economic crisis and, crucially, has high organisational costs.
In one study, researchers in the US found managers were willing to spend 42 per cent more on a business strategy if they were told it came from outsiders rather than people in their own company.
This makes no sense financially. Why waste money and time on external advice when you can get the same thing faster for free from colleagues?
It makes perfect sense on a human level. Acknowledging someone at work has a good idea could make them more valuable than, well, you.
Yet what if the enemy is not a work rival but the simple passage of time? Need we care about the mid-life envy of those who are closer to the end of their careers than the start?
To even ask that question can sicken younger people struggling with university debt, wildly unaffordable housing and other woes that many of their lavishly superannuated older colleagues skirted.
The young are right to be angry, not least because they are also destined to be lumbered with rising retirement ages and other ploys to manage the toughest global demographic trend: Ageing populations.
But that same trend is also why older workers need attention.
Across the world, people are living longer, having fewer children and consequently raising the share of the elderly in the population.
In 1950, there were about seven times more children under the age of 15 than people 65 and older. But by 2050 those groups will be roughly the same size.
These shifts are setting the scene for a massive set of economic, social and health problems in coming decades.
This is the world facing today's younger workers, so it makes sense to have policies to address it, such as keeping older people at their desks. The UK government last week announced £1 billion (S$1.6 billion) a year of generous pension measures aimed at doing just this.
But such moves won't be enough for workers in a place that makes them feel expensive, technologically illiterate, undervalued, unambitious and subject to age discrimination.
These troubles afflict a lot of organisations, but not all. Here are a few examples of what some employers are doing to improve things:
Make job hours flexible. This helps all age groups but it's especially welcome for those juggling work with the caring responsibilities that, in the UK, are shouldered by 42 per cent of workers in their fifties and sixties.
Make sure training programmes and career development chats are open to everyone.
Check that internal job adverts avoid words such as "energetic" or "graduates".
Add age-inclusivity to diversity statements.
Have a programme for staff to "unretire" and come back to, say, fill in on one-off projects or mentor younger staff.
Let people work shorter hours for less money, especially as they near retirement age.
None of this happens automatically. It requires a lot of skilled management. But ultimately, it is possible to make work more appealing to older people without inflaming the younger workers who will, all too soon, be sitting in their seats.
ABOUT THE AUTHOR:
Pilita Clark is an associate editor and business columnist at the Financial Times where she writes on corporate life and climate change.