Commentary: Why Singaporeans need to spot and live with 'grey rhinos' to avoid being trampled underfoot
At the launch of the 2023 Action Plan for Successful Ageing on Monday (Jan 30), Health Minister Ong Ye Kung described population ageing as a "grey rhino".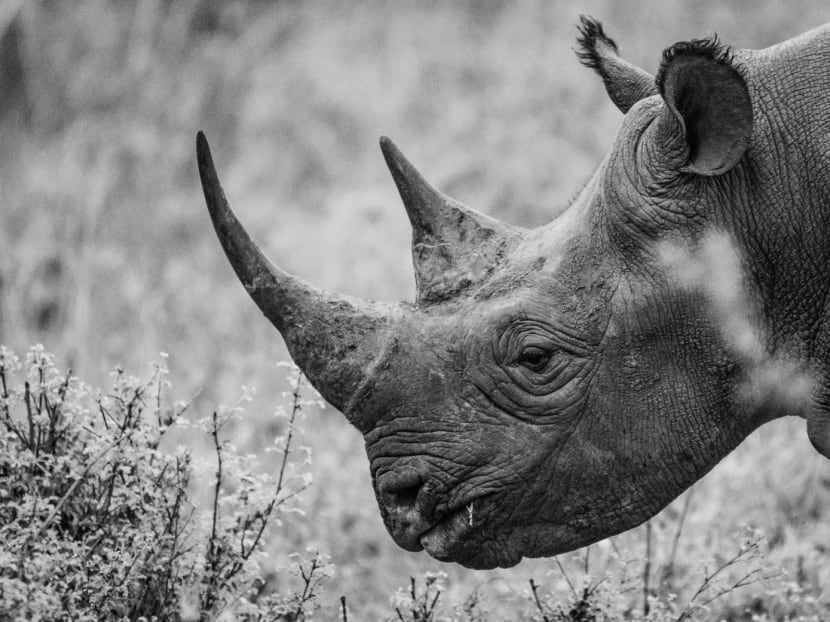 At the launch of the 2023 Action Plan for Successful Ageing on Monday (Jan 30), Health Minister Ong Ye Kung described population ageing as a "grey rhino".
This metaphor, coined by American author Michele Wucker, refers to a high impact, highly probable (or even inexorable) yet often neglected, threat.
A grey rhino threat is distinguished from its illustrious cousin, the "black swan" (a concept introduced in a 2007 book by Nassim Nicholas Taleb) in that the former is predictable whereas the latter could not have been anticipated from past experience.
For instance, some believe that given the many occurrences of human epidemics originating from animals, the Covid-19 pandemic was in fact more of a grey rhino than a black swan.
Indeed, the future "Disease X" — an unknown, perhaps even more transmissible and deadly epidemic which experts say will invariably afflict humanity one day — ought to be placed in the grey rhino enclosure.
Other grey rhinos facing societies around the world include climate change, widening inequality and the impact of technology on jobs.
Just because a threat is evident, however, does not mean it is always given the attention it deserves.
The trouble is that people and governments have short attention spans.
When an event such as a terrorist attack or pandemic occurs, it captures the public imagination; considerable resources are then directed towards addressing the fallout and managing the risks of a recurrence.
However, attention soon shifts elsewhere, and public investment, accordingly, may wane.
Take preparation for the next pandemic as an example.
While doing so should clearly be a top priority for governments everywhere, the question is whether the systems and habits developed to combat Covid-19 will still be in good working order when Disease X strikes.
Will healthcare infrastructure, monitoring systems and vaccine supply chains be ready, or will they be found wanting?
THE AGEING GREY RHINO
But first, let's take a closer look at the ageing grey rhino confronting Singapore.
While many developed and developing countries are getting older, few are ageing as quickly as Singapore, where the proportion of citizens aged above 65 is expected to be around one in four in 2030, up from one in eight in 2015.
It is little wonder, then, that Mr Ong referred to ageing as the "most significant social development in Singapore".
Ageing is a natural process, and phrases such as "silver tsunami" risk devaluing seniors by portraying population ageing as some kind of calamity.
On the other hand, it would be imprudent not to recognise the social and economic challenges that can arise from population ageing if countries are not well-prepared.
Singapore, fortunately, began preparations early.
In 2007, a Ministerial Committee on Ageing was set up, recognising that the multifaceted challenges of ageing required close coordination among public agencies under a national strategy.
Changes made to the Retirement Age and Central Provident Fund scheme, along with the introduction of Workfare and Silver Support, have strengthened retirement adequacy and financial security.
Many other policies and programmes have also been implemented, providing for long-term care needs, installing senior-friendly amenities in flats and neighbourhoods, and helping seniors stay active and connected to their communities.
Yet, the task is far from complete, and the grey rhino nature of the issue could lull Singaporeans into complacency. 
While new housing models such as Community Care apartments have been introduced, it is necessary to provide for the needs of the majority of seniors living in housing estates across Singapore.
There is therefore an urgency to upgrade existing infrastructure and find scalable, cost-effective home care models so that seniors with chronic medical conditions can age in place without imposing an undue burden on caregivers.
Most importantly, mindsets regarding ageing have to adjust, so that seniors can stay physically and mentally active, and continue contributing to their workplaces and communities well into their latter years.
Small things matter. For instance, seniors should not be excluded from training programmes or passed over for work opportunities on account of their age if they have the drive and dedication to learn new skills.
Seniors could also be encouraged to leverage their experience and resources to start new enterprises or community initiatives, perhaps in partnership with younger Singaporeans.
An aged Singapore can only be vibrant if our community of seniors is vibrant.
This requires a positive mindset towards ageing not only among seniors, but also among their family members, employers and society at large.
ANOTHER GREY RHINO: CLIMATE CHANGE
Besides population ageing, climate change is another grey rhino lurking in plain sight.
Global warming has undeniably received much attention, but the question is whether this has translated into action quickly enough to make a difference.
Climate change has the further challenge of being subject to the "Tragedy of the Commons".
This refers to a situation where individuals, acting rationally, may do themselves a collective disservice by depleting a shared resource — in this case, the environment, through excessive carbon emissions.
There is underinvestment in climate-mitigation efforts because the costs are private while the gains are shared — individuals and countries, then, have an incentive to hold back and wait for others to step up.
Multilateral forums, such as the annual Conference of the Parties (COP) to the United Nations Framework Convention on Climate Change (UNFCCC), have a key role to play in addressing the challenge of the Commons by getting countries to come together to set targets and align efforts. 
Governments must also take ownership of the sustainability agenda by raising awareness, setting standards and enforcing regulations.
Companies, non-profit organisations and consumers all have a part to play in building a greener future through investment in green technologies, advocacy, and adoption of sustainable practices.
It will take a suite of actions, both large and small, local and global, to limit the impact of climate change on our collective future.
TACKLING GREY RHINOS
To tackle grey rhinos effectively, it is necessary that they be kept in constant view and top-of-mind.
Familiarity must not lead to neglect. This requires constant advocacy by stakeholders to persuade the public and decision makers of the need to continually invest in addressing these potentially dangerous beasts.
Where public consensus is not readily forged, whether within or across national borders, it may be necessary to build coalitions to get efforts going.
For climate change, this could entail the signing of green economy agreements among like-minded countries, as Singapore has recently done with Australia and Malaysia.
As individuals, we should also take steps to address grey rhinos that may affect our lives.
For instance, if technological change could potentially disrupt our jobs, it may be prudent to acquire skills in a new area to enhance our career resilience.
Starting small, after all, is preferable to doing nothing at all.
We may not be able to wish away grey rhinos or to turn them into domestic pets, but we can at least learn to live with them and avoid getting trampled underfoot.
 
ABOUT THE AUTHOR:
Terence Ho is Associate Professor in Practice at the Lee Kuan Yew School of Public Policy and the author of Refreshing the Singapore System: Recalibrating Socio-Economic Policy for the 21st Century. He has held research, policy and leadership positions in various agencies within the Singapore Public Service.