Covid-19 could affect TB control measures. This is what Singapore can do
With the world in the grip of the Covid-19 pandemic, it is easy to lose sight of other slow-spreading pandemics that still afflict us. One of these is tuberculosis (TB).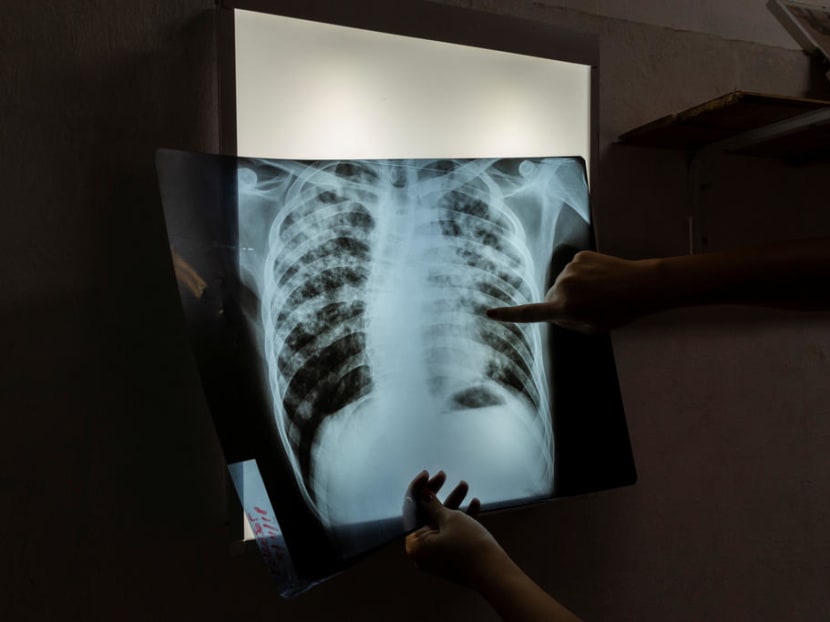 With the world in the grip of the Covid-19 pandemic, it is easy to lose sight of other slow-spreading pandemics that still afflict us. One of these is tuberculosis (TB).
Every March 24, in memory of Dr Robert Koch's discovery of the bacterium Mycobacterium tuberculosis in 1882, we commemorate World TB Day.
According to the World Health Organization's (WHO's) Global TB Report in 2019, 10 million people developed TB in 2018, resulting in approximately 1.5 million deaths.
There were also approximately 400,000 cases of multidrug-resistant tuberculosis.
These infection rates have changed little from the previous year, and thus the world as a whole will fail to reach the ambitious interim milestones of WHO's End TB Strategy, which was to reduce deaths and new cases of TB by 35 per cent and 20 per cent respectively between 2015 and 2020.
Singapore reports approximately 2,000 new TB cases a year and had reached an all-time low TB incidence of 34.8 cases/100,000 resident population in 2019, although this is still wide of the End TB Strategy milestone.
Considerable innovation and work will be required in order for there to be a chance to achieve the 2025 milestones, which is to reduce deaths and new cases of TB by 75 per cent and 50 per cent relative to 2015.
Covid-19 threatens to disrupt TB public health and treatment programmes all over the world, especially since it is expected to last beyond 2020, perhaps becoming a more deadly endemic seasonal respiratory virus compared to other endemic viruses such as influenza.
The Covid-19 pandemic creates considerable difficulties for the TB treatment strategy promoted by WHO.
Called directly observed treatment, short course (Dots) strategy, it comprises five elements: Political commitment with sustained financing, case detection with quality-assured laboratory testing, standardised and supervised treatment with patient support, effective drug supply and impact measurement.
First, the Covid-19 outbreak could potentially divert funding and healthcare resources away from TB programmes.
Second, active TB case finding efforts as well as treatment completion rates will be depressed, particularly in parts of the world where people have to commute considerable distances.
This will have a long-term adverse impact on TB control.
One potential silver lining is that physical distancing measures and new norms against working while sick may reduce the spread of tuberculosis during this period.
Singapore is fortunate in that at this point, the local Covid-19 outbreak has not spiraled out of control.
While potential new initiatives for TB control here have been delayed, many other aspects of the TB programme have continued to operate, albeit with adaptations.
The heightened demand for isolation rooms in our hospitals has not prevented suspect or confirmed TB patients from receiving safe inpatient evaluation and treatment where necessary.
Our polyclinics and the TB Control Unit at Tan Tock Seng Hospital have continued to provide supervised treatment as usual for the TB patients who can continue to commute daily.
Contact tracing for those newly diagnosed with TB is still being performed in order to reduce onward transmission.
Meetings, such as those discussing interventions for patients not adhering to treatment, have gone virtual.
However, as the Covid-19 pandemic continues unabated, it has become increasingly clear that delivery of essential healthcare services and public health functions will have to adapt and change, perhaps permanently.
Beyond contingency plans for prolonged and/or recurrent lockdowns, staff protection and shortages, it is imperative to envision how TB control should look like in a future where Sars-CoV-2 — the virus that causes Covid-19 — continues to spread.
A key initiative that could be expanded is that of telemedicine for TB.
One component of Dots is observation of the patient taking medications by a healthcare provider. This is instrumental for compliance and improved treatment completion rates of an otherwise lengthy course of TB therapy.
However, multiple studies in the United States and United Kingdom have shown that equivalent treatment completion rates can be achieved at lower costs via video-observed treatment (VOT).
Using software that ensures data security and privacy, healthcare providers can observe the patient taking the medications in real time (synchronous VOT) or via an uploaded time-stamped video (asynchronous VOT).
In smartphone-dense Singapore, VOT is being cautiously tested now but should be relatively straightforward to implement and roll out.
Home delivery of medications has already been implemented by many restructured hospitals here, and the home delivery of anti-TB medications is an obvious complement to VOT.
Several countries have also trialled home testing of Covid-19.
It may well be possible to develop home test kits for most if not all of the tests required during the course of TB therapy.
Coupled with VOT and home delivery of medications, a substantial proportion of TB patients might complete their TB treatment without the need for many visits to hospital.
Contact tracing is an area where technology developed for Covid-19 can potentially be applied for TB, although data privacy issues abound.
Close contacts of a person with active TB typically become infected, but in a significant proportion of cases, their immune systems are able to suppress but not eliminate the TB bacillus, resulting in latent TB.
These persons have a 10 per cent lifetime risk — higher in those that are elderly or whose immune systems are impaired — of development of active TB, but this risk can be greatly reduced by the treatment of latent TB.
Other than persons in the same household or office space, it is difficult and time-consuming to identify close contacts of a person with active TB for testing.
Apps such as TraceTogether, if widely downloaded and reconfigured, can potentially identify close contacts based on a minimum number of hours spent within the same air-space while the person with active TB was infectious.
It is however unclear if the Singapore society will be so tolerant of such privacy intrusion after the Covid-19 pandemic.
Because TB disproportionately affects the socioeconomically disadvantaged, greater support will be necessary for those undergoing treatment in the near future.
This will help them to complete their treatment with minimal interruptions so that their livelihoods are not adversely affected.
In conclusion, efforts to eliminate TB remain important in the shadow of the Covid-19 pandemic.
However, it is important to rethink TB control for the future given that Sars-CoV-2 has the potential to become a seasonal respiratory virus that will change healthcare service delivery even if an effective vaccine were to be developed.
ABOUT THE AUTHOR:
Associate Professor Hsu Li Yang heads the Infectious Diseases Programme and is co-director of the Leadership Institute for Global Health Transformation at the Saw Swee Hock School of Public Health, National University of Singapore.