Covid-19 outbreak set to continue beyond 2020 – what does that mean for Singapore's efforts to contain it?
Last week, Prime Minister Lee Hsien Loong said that unlike the severe acute respiratory syndrome (Sars) outbreak which lasted four months in Singapore in 2003, the current Covid-19 outbreak in Singapore is likely to continue for at least a year.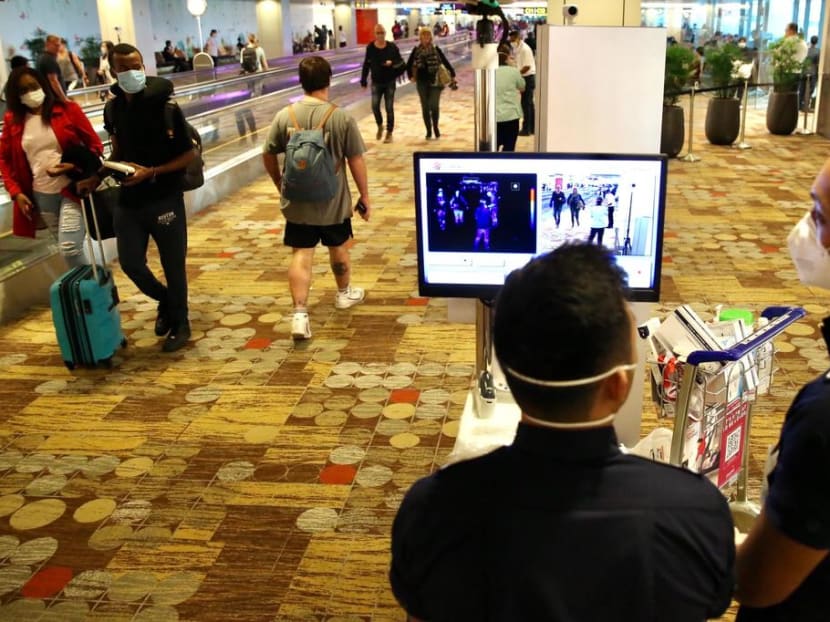 Last week, Prime Minister Lee Hsien Loong said that unlike the severe acute respiratory syndrome (Sars) outbreak which lasted four months in Singapore in 2003, the current Covid-19 outbreak in Singapore is likely to continue for at least a year.
He outlined some baseline things Singapore must get used to — such as practising good personal hygiene and social distancing — and how the country must plan for a possible spike in cases.
Here, I would like to elaborate on some key features of the Covid-19 pandemic that may be less well-known and what they mean for how Singapore tackles the outbreak.
First, we know that an infected person will typically transmit the Sars-CoV-2 virus (which causes Covid-19) to two to three close contacts, predominantly via droplet spread.
What is less commonly known is the serial interval, defined as the duration between the onset of symptoms of an infected person and the symptom onset of the people he or she transmits the virus to.
This is between four and six days for the coronavirus, longer than the serial interval of influenza (two to three days).
Thus the spread of Sars-CoV-2 has been slower and less explosive than a pandemic influenza virus, which last emerged in 2009.
This slightly longer serial interval provides more time for contact tracing and interventions such as the quarantining of close contacts to break the chain of transmission.
However, Covid-19 is characteristically mild during the first few days, and is virtually indistinguishable from an ordinary upper respiratory tract infection — upwards of 20 per cent of patients may not have fever at the start, but are nonetheless infectious.
Of greater importance is that approximately 5 per cent of confirmed adult cases will require mechanical ventilatory support in an intensive care setting.
The mortality rate was strikingly high in China's Wuhan and Italy's Lombardy because hospitals were overwhelmed and intensive care facilities were not available to many who required them.
Secondly, there is no proven effective treatment for Covid-19 as yet, although more than 100 clinical trials are being launched.
Several Sars-CoV-2 vaccine candidates have been developed. However, having a commercially available vaccine available in just over a year from now remains an optimistic estimate, even with expedited regulatory approval in view of the multiple safety and efficacy trials necessary.
Thirdly, the contours of the epidemic have changed substantially since the start of the year. China is no longer the epicentre of the outbreak after weeks of extraordinary efforts including the lockdown of Wuhan and several cities in Hubei.
Iran and Italy, however, became secondary epicentres for the spread of the virus to the Middle East and Europe respectively, while struggling to cope with their own outsized local outbreaks.
Cases have now increased dramatically worldwide, particularly in Europe and also the United States.
In several low- and middle-income countries in Africa and Asia, the number of tests done and cases reported to date remain worryingly low. There is considerable uncertainty about the scale of the outbreak in these countries.
This current state of affairs, where most territories are either at the ascending phase of their local outbreaks or where outbreak containment is beyond their means, is why Sars-CoV-2 will likely continue to spread around the world for the foreseeable future.
It could even become an endemic virus like seasonal influenza or chickenpox.
An effective vaccine will considerably ameliorate its impact in a way that is similar to measles and chickenpox, but it will not remove the threat entirely.
In Singapore, current efforts have significantly contained the spread such that the healthcare system has not been overwhelmed despite occasional spikes of suspect and confirmed cases from different clusters.
Nonetheless, the recent surge of cases worldwide contributed to an increase in imported cases over the past few days. Some citizens from neighbouring countries also came to Singapore with the express intent of seeking medical care.
These developments led to the implementation of the most far-reaching travel restrictions in Singapore to date.
But unless Singapore completely shuts its borders to the world for the duration of the pandemic, a drastic intervention that would hugely impact the economy and all aspects of life here and which our political leaders have repeatedly stressed we cannot afford to do, there will be continued importation of cases.
These have the potential to generate clusters of secondary cases, adding to the ongoing community spread already present within the country.
This is not a cause for despair however, because we have been successful so far. But it does mean that long-term sustainability of control efforts becomes critical.
From the perspective of the healthcare system, the key is to prevent any of its various components — primary care, acute and community hospitals, preventive services and so on — from being overwhelmed.
This overwhelming of the system would not only result in eventual higher mortality from Covid-19, but would also have negative knock-on effects on the care of virtually all other medical conditions including, for example, heart disease, diabetes mellitus and cancer.
Singapore's current approach has been to minimise the risk for Sars-CoV-2 to spread in healthcare settings while creating capacity within the system.
This includes: Heightened alert and screening at hospital and clinic entry points, delayed elective surgeries and outpatient follow-ups, as well as severely limited clinical — especially bedside — training for undergraduate and postgraduate healthcare personnel.
But this is an immediate adaptive response to the outbreak that is unsustainable in the medium term.
This will need to be evaluated with consistent policies at the national level to alleviate stress in healthcare staff. There is also a need to monitor the training of medical and nursing students to ensure that the current disruption of training does not affect their clinical competency when they graduate over the next couple of years.
Different measures to offload pressure on the healthcare system and build surge capacity are no doubt being considered.
PM Lee for instance has noted that if Singapore sees very large number of cases, we will not be able to hospitalise and islolate every case like we do now.
The sensible thing to do then is to hospitalise only the more serious cases and isolate the majority with mild symptoms in the community setting, including at home.
The Government has already incrementally recommended targeted social distancing practices, including the recent suspension of social activities for senior citizens aimed at protecting this particular vulnerable group.
Other measures could include expanding Covid-19 testing in primary care (or even at home), much like what South Korea has done, and expanding the role of telemedicine in general.
Cross-training a segment of the Singapore Armed Forces Volunteer Corps and perhaps even full-time national servicemen to be able to use personal protective equipment and function as medical orderlies could be a radical but potential way of expanding the healthcare worker pool in preparation for a possible large surge of cases in the future.
They should ideally not be taking care of Covid-19 cases, but could help out in the care of patients with other diseases. Private hospitals can be co-opted for use for public sector non-Covid-19 patients as well.
In conclusion, it is unlikely that the threat from Sars-CoV-2 will end in 2020, and may not entirely be dispelled even if an effective vaccine became available next year.
Singapore has been successful in containing the epidemic to date, but will need to adapt further and implement innovative interventions in the healthcare system to ensure the sustainability of these efforts.
ABOUT THE AUTHOR:
Associate Professor Hsu Li Yang heads the Infectious Diseases Programme and is co-director of the Leadership Institute for Global Health Transformation at the Saw Swee Hock School of Public Health, National University of Singapore.