Creating a dementia-inclusive society in Singapore
A recent survey of more than 5,600 Singaporeans for their perceptions and attitudes towards dementia presented a clear call to action: More needs to be done to change the stigma present in our society.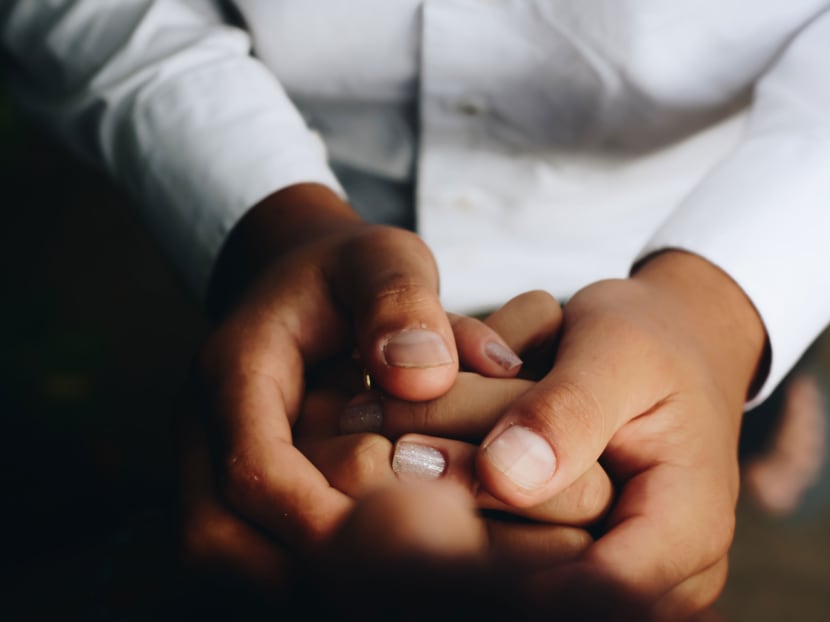 A recent survey asked more than 5,600 Singaporeans for their perceptions and attitudes towards dementia, an increasingly common healthcare issue for Singapore's ageing population.
The findings of the survey, conducted earlier this year jointly by the Alzheimer's Disease Association (ADA) and Singapore Management University, presented a clear call to action: More needs to be done to change the stigma present in our society.
Of the persons with dementia who were surveyed, three in four feel rejected and lonely, and one in two also reported feeling ashamed of their own condition, citing stigma as the main reason.
In addition, nearly 30 per cent of caregivers feel embarrassed while caring for their loved ones with dementia in public. Which begs the question — where did this stigma come from, and why?
Social stigma is a learnt habit and perception, borne from a lack of awareness and education.  More than half (56 per cent) of Singapore residents surveyed rated themselves as low in dementia knowledge, underlining the need for more public education.
The survey also shows that those who hold no connection to dementia have the highest stigmatic attitudes. With a lack of interaction comes fear and discomfort, or even apathy, thus leading to a stigma.
In Singapore, an estimated 82,000 people are living with dementia, and this number is expected to go beyond 100,000 by 2030. Types of dementia include Alzheimer's disease and vascular dementia, frontotemporal dementia as well as other lesser known dementias which result in cognitive decline, behavioural changes and loss of memory and language capabilities.
However, dementia is not a problem unique to Singapore, but rather, a global phenomenon.
In Australia, there are more than 436,000 Australians living with dementia, with an estimated 250 new cases every day. This number is projected to increase to 590,000 in 10 years and almost 1.1 million by 2058.
Studies have found that many of them face social isolation, just like in Singapore.
Yet, change is already afoot in Australia, as the country moves to integrate people living with dementia not just into the community, but also into local government and other decision-making councils.
Take for instance the Dementia Friendly Kiama Project based in the coastal town of Kiama, New South Wales. Uniquely, this project is chaired by Mr Dennis Frost, who was diagnosed with young onset dementia, highlighting that the opinions of persons with dementia can still be valued.
The project brings together various people living with dementia, their caregivers, supporters, residents and local businesses to ensure that the needs of persons with dementia are met.
The various stakeholders also assist to carry out activities like training local taxi drivers in dementia awareness or creating a multi-generational film with local high school students for screenings at global conferences. The World Health Organisation deems the project the gold standard of a dementia friendly community.
Over in Arnsberg, a small German town of 80,000 residents with age demographics similar to Singapore's, the community aims to have its residents grow old in their own homes, instead of in a care institution.
With one in five residents over the age of 65, and with the youth increasingly moving away to larger cities for better opportunities, the town has had to plan for its ageing population since the 1990s.
There is a strong focus on on-demand, home-based intervention, rather than care centres, to cater to the residents' desire to live independently at home for as long as possible.
The town's infrastructure has been modified to make it more senior-friendly. This includes building wider pavements to accommodate trolleys and wheelchairs and putting up shaded benches along the streets.  
The town conducts many community-driven group activities and gatherings to benefit persons with dementia and their caregivers, who may also experience social isolation due to the demands of round-the-clock caregiving.
The Kiama Project and Arnsberg are shining examples of inclusion and assimilation that Singapore should aspire to. A good starting point is to work towards beefing up education of dementia.
For example, while most Singaporeans know that the nation's population is ageing, discussion on the implications tends to be restricted to a declining workforce and higher taxes. It is time we discuss more about dementia as a key healthcare issue that goes hand in hand with an ageing population.
This can be done in schools and in tertiary institutions as part of their curriculum.
In the community, awareness of dementia can be increased through public education talks, social media, advertisements in public areas and publications, hopefully with the help of government agencies like the Health Promotion Board and the Agency for Integrated Care.
For older adults, better awareness of dementia is also vital in sensitising them to the need for early screenings, either for themselves or for their parents. For the public, using the right language when we speak about dementia is another important step.
For example, avoid using words and phrases like "dementia sufferers" or "demented", and instead, use "persons living with dementia" or "persons with dementia".  
This way, by removing the negative connotations of the condition, we hopefully will be able to reduce stigma.
On other fronts, the Lien Foundation and Khoo Teck Puat Hospital and ADA have been running the Forget Us Not (FUN) campaign since 2016. This aims to build a community of care by training members of the public to recognise and help persons with dementia.
One simple and easy-to-remember approach is "Care": Be Clear and patient in communication; Acknowledge their concerns; Respect and reassure them; Engage them to provide comfort and build trust.
An example of a low-hanging fruit for Singaporeans is to cultivate the habit of looking out for the elderly or those who seem confused and lost.
The simple act of being more aware of our surroundings and learning to spot the signs of dementia can go a long way to care, support and respect persons living with dementia as individuals who can still lead meaningful lives.
By including and engaging persons with dementia in whatever we do, and by taking cues from the success stories from Kiama and Arnsberg, Singapore can indeed work towards cultivating dementia-friendly communities and be a more inclusive society.
ABOUT THE AUTHOR:
Jason Foo is the Chief Executive Officer at Alzheimer's Disease Association. He served on its board as a volunteer for 22 years before taking on the role of CEO in 2012.