Crowdfunding real estate
Imagine being able to design and develop your own condominium. For the average Joe, that is likely only a dream given the cost involved. Today, however, this is a possibility with crowdsourced design and crowdfunded developments.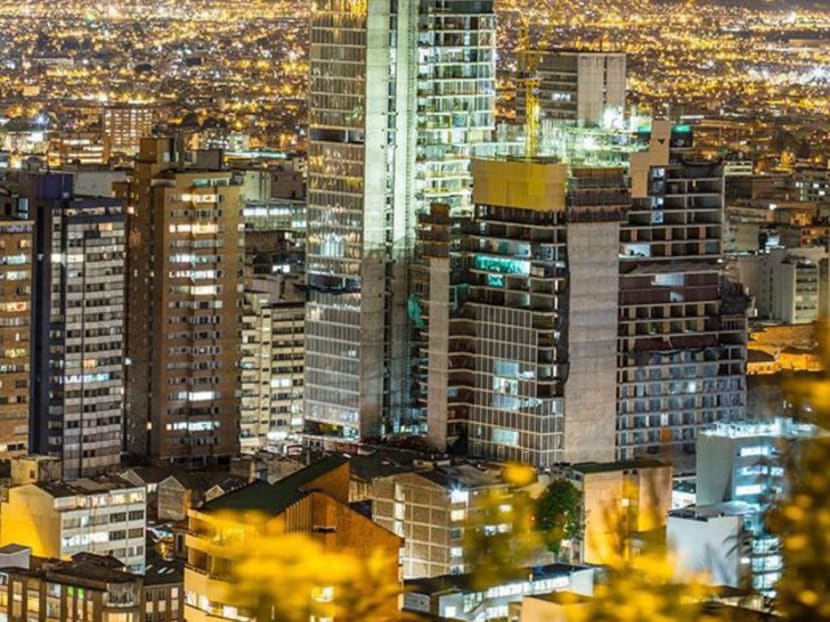 Imagine being able to design and develop your own condominium. For the average Joe, that is likely only a dream given the cost involved. Today, however, this is a possibility with crowdsourced design and crowdfunded developments.
Through crowdfunding, the masses can now contribute to the design and development of a project.
In Colombia, Prodigy Networks successfully raised US$170 million (S$238.4 million) from more than 3,800 investors to develop BD Bacata (picture), the tallest condominium project in the country. Why not Singapore?
What is real estate crowdfunding?
Real estate crowdfunding involves investors coming together to invest in a real estate project. In a typical crowdfunding project, there will be hundreds or thousands of investors, all managed through an online platform.
The growth of crowdfunding is underpinned by a few key trends, namely: (a) Higher Internet and mobile penetration rates (b) Changing social cultures where consumers have a high degree of trust for online transactions (c) Power of social media to syndicate information (d) Online channels provide instant feedback that can be used to modify offerings (e) Ease of access to data and companies' willingness to share information online, and (f) Regulatory changes that support the development of alternative finance platforms.
Benefits and downside
One of the key benefits of crowdfunding is diversification. With the lower investment quantum, investors are able to invest across multiple assets in different locations (preferably with different economic drivers) and across multiple asset classes (residential, commercial, hospitality, industrial) — helping to improve returns or lower risk. Other benefits include access to opportunities typically reserved for institutional investors and a simplified, online investment process.
The main drawback of crowdfunding is the lack of liquidity. Most investments will have no secondary market and require investors to hold investments to maturity.
Size of the market
The real estate crowdfunding market has witnessed strong growth in the past few years, and Massolution, a global crowdfunding consultancy, expects the market to double to US$2.5 billion this year.
North America remains the largest market at US$1.4 billion, followed closely by Europe at US$1.1 billion and the rest of the world at US$80 million. This volume of transactions is insignificant when compared with the US$770 billion worth of commercial real estate investments made globally each year and demonstrates the vast opportunity available for real-estate crowdfunding platforms globally.
Independent models: U.S., UK and Australia
In developed markets such as the United States and the United Kingdom, the majority of platforms are independently owned and operated, instead of being controlled by property developers. Platforms focus on either fractional ownership of properties (Realty Mogul), funding for real estate developers (Fundrise) or first charge mortgages to investors (LendInvest).
Developer-owned models: China
The China market structure is quite different from other markets. Platforms owned or controlled by large corporates dominate, with independent platforms marginalised.
Wanda Group is the most notable, acquiring the platform 99bill and using it to crowdfund five malls in China. Wanda's crowdfunding project, "Stable Earner No 1", was wildly successful, raising 5 billion yuan (S$1.1 billion) in three days.
S'pore and crowdfunding
Singapore has a regulated regime surrounding capital raising, and companies or crowdfunding platforms that wish to raise capital from third-party investors must abide by the existing regulations. In February this year, the Monetary Authority of Singapore (MAS) issued a consultative paper, "Facilitating Securities-Based Crowdfunding". As crowdfunding platforms await the final rules, many are already operational.
The Singapore market is likely to be a mix of independent and developer-managed platforms. It would not surprise us if we saw developers such as CapitaLand launch their own crowdfunding platform, similar to Wanda. CapitaLand appears at the forefront of this, creating a technology council on Aug 15 and investing in Tujia, China's version of Airbnb.
Singapore is positioning itself as a smart financial centre with the Government fully behind the initiative. The MAS recently set up a new FinTech & Innovation Group that will help bridge the divide between consumer protection and digital innovation in the financial industry.
Furthermore, the MAS has committed S$225 million over the next five years to grow the fintech ecosystem in Singapore. We view this positively for crowdfunding and other fintech businesses in Singapore.
As crowdfunding matures, we expect that the cost of capital for developers will start to decline as more investors compete for investment opportunities. For anyone looking for a home, that should certainly be heartwarming.
About the author: Brian Wee is co-founder of FundPlaces and a portfolio manager with Ferrell Asset Management. FundPlaces is an online platform to invest in real estate opportunities.